The arrival of the winter season does not only mean changing tires for motorists. In order for driving in colder conditions to be really safe and for vehicles to survive the winter in the best possible condition, drivers should not forget other rules. As AURES Holdings, which operates the AAA Auto and Mototechna car center network, reminds us, winter footwear with the appropriate pattern is mandatory from November 15 to March 31, if the road is covered with a continuous layer of snow or ice, or even outside of this period, if such a condition roads are at risk due to the current weather.
Fogs, snow and early sunset bring reduced visibility during winter. "In order to be clearly visible on the road in any situation, go around your car and make sure that your front and rear lights are working properly, including turn signals and fog lights," reminds the company. When driving with automatic lighting, it often happens that the sensor does not recognize, for example, fog or heavy rain, only the daytime running lights of the front LEDs are turned on, and the car is then completely invisible from behind. That is why it is important to turn on the fog lights or dipped headlights manually in time, which will also turn on the rear lights, in order to avoid possible collisions.
For safe winter driving, it is extremely important not only to be seen, but also to see well. It is therefore advisable to always carry a scraper, a broom and a special spray for defrosting windows in the car, unless the vehicle also has heated windshields. Adding antifreeze is a matter of course, so that the coolant does not freeze in the car, as well as the winter washer fluid. Challenging winter weather can cause battery discharge, in which case jumper cables are helpful. Along with them, in winter, it is worth carrying a shovel for throwing away snow, a blanket, enough liquids and something to eat in case of long standing in queues.
Universal advice for drivers is to drive with a wider gap. The braking distance is twice as long on wet roads and even much longer on ice. When the road is wet and the temperature is below four degrees Celsius, the water on the road may already be frozen. It is advisable to avoid sudden braking, you have to enter corners slowly, brake before the corner and definitely not suddenly when turning. It is a good idea to go through the bend on the right side of the road. If the car skids, the basic rule is to look where the driver wants to go, do not brake at all, step on the clutch and turn the steering wheel against the direction where the rear of the car is turning. If the rear turns to the right when skidding, turn the steering wheel to the left so that the car should stay on the road.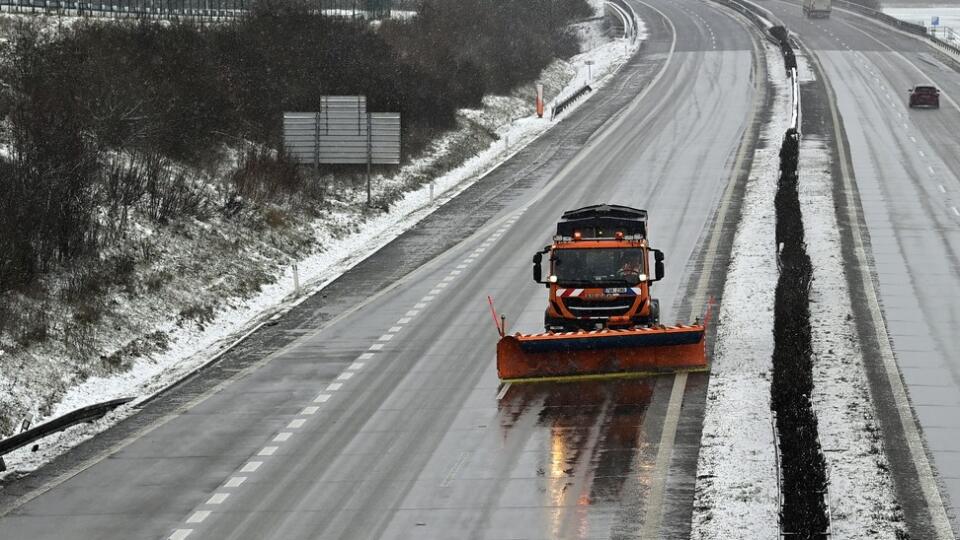 Don't overlook

Anti-snow barriers, check of drains, but also new spreaders. Highwaymen are preparing for winter