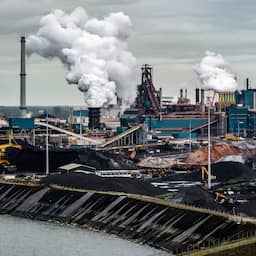 Dutch industry will see the biggest decline in revenues since 2020 in the third quarter of this year. Turnover is shrinking particularly rapidly at chemical companies and refineries, according to figures from statistics agency CBS.
In the months of July, August and September, turnover decreased by 9.4 percent compared to the same months a year earlier. During the second quarter of this year, the industry also saw revenues decline by 7.5 percent. Turnover last declined this much in corona year 2020.
Domestic turnover shrank by 10 percent. Exports earned the industry 9 percent less in the third quarter than a year earlier.
An exception to this story is the transport industry, which saw revenues grow by almost 3 percent. Chemical companies and refineries suffered the short straw. They earned more than 23 percent less than a year earlier.
The declining income is accompanied by a more than doubling of the number of bankruptcies. The industry saw 74 companies go under in the third quarter of 2023. Last year there were 34 in the same period.