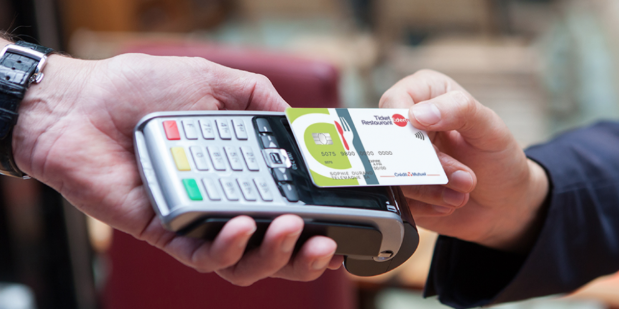 The proposal to extend meal vouchers to pay for all food shopping in 2024 will be officially examined next Thursday by the National Assembly, announced the president of the lower house Yaël Braun-Pivet on Sunday. More precisely, it will be examined on Tuesday in Commission and, on Thursday, in public session.
" We are moving very quickly so that, if Parliament decides to vote for this exemption, it can apply from January 1st. I am very confident, because there is the same bill tabled by the Republicans in the Senate, so I think we will find a majority ", she added.
The bill examined Thursday nevertheless only aims to extend the system until December 31, 2024. The Senate has also scheduled the examination of a similar bill on December 12, at the initiative of the LR group.
The text proposes to extend the extension of the use of meal vouchers even if they are not directly consumable without cooking or preparation (flour, pasta, rice, eggs, fish, meat, etc.). This exemption, in place since August 2022 due to inflation, was due to end on December 31, 2023. The ceiling of 25 euros will not change either.
Grumbling from restaurateurs
The ceiling on meal vouchers had been raised to encourage French people who do not have company restaurants to eat out during periods of rising prices. Chef Thierry Marx, president of the Union of Hotel Trades and Industries, a union representing restaurants and hotels, stepped up to the plate a few days ago :
" In meal voucher, there is "restaurant". This title must remain a lunch aid for employees who do not have a company restaurant. It must not become a shopping cart voucher », asserts the chef.
The restaurateur emphasizes that it is "a shortfall of 200 million euros for our restaurateurs"
If the minister delegate for SMEs and Commerce, Olivia Grégoire, responded on behalf of the government: " We are and we will be alongside restaurateurs ". However, there is no question of going backwards. For his part, the Minister of the Economy, Bruno Le Mairedeclared that beyond " extension for one year » of this derogatory use, it was " ready for us to open the discussion on the more general use of these tickets to buy food ".
Born at the end of the 1960s in France, meal vouchers are used today by more than five million employees to pay for meals or food services at some 234,000 merchants.