Summary
Once Upon A Time covered fairytales from different categories, intertwining characters in unexpected ways.
Emma Swan, the main character, has complex family ties that involve Snow White, Prince Charming, and a son she gave up for adoption.
The show introduced new villains each season, often tying them into the family through creative and complicated means.
Once Upon A Time ran on ABC from 2011 to 2018, and during that time, the family line of the main characters expanded vastly and grew very complicated. The show covered fairytales from all different categories. It took from old tales like Cinderella and Snow White, but it also recreated stories from some of the most recent Disney animated movies, such as Frozen and Brave. Spanning all of these characters and putting them into one universe allowed them to grow intertwined in unexpected ways.
Once Upon A Time follows Emma Swan as she is brought to a town called Storybrooke, where she's destined to break a curse set upon her family years ago. Every season, two new classic Disney villains are introduced and fought against by the show's heroes. Most of the time, these new villains are sown into the family in creative and complicated ways, often also leading to another curse affecting the town of Storybrooke.
Emma's Family Line
Emma Swan
Emma is brought into Storybrooke as the destined savior by her son, Henry. She gave him up for adoption, but he's the only one who believes his hometown is cursed and seeks her out. It's revealed that her parents are two other townspeople that she's made friends with, who in the fairytale land are Snow White and Prince Charming. She is also an older sister to Baby Sneak, who is named to honor Henry's father who died in the show. As the main character of the show, Emma Swan has some of the best and worst arcs on Once Upon A Time, and she changes as beautifully as her family does.
Mary Margaret Blanchard (Snow White)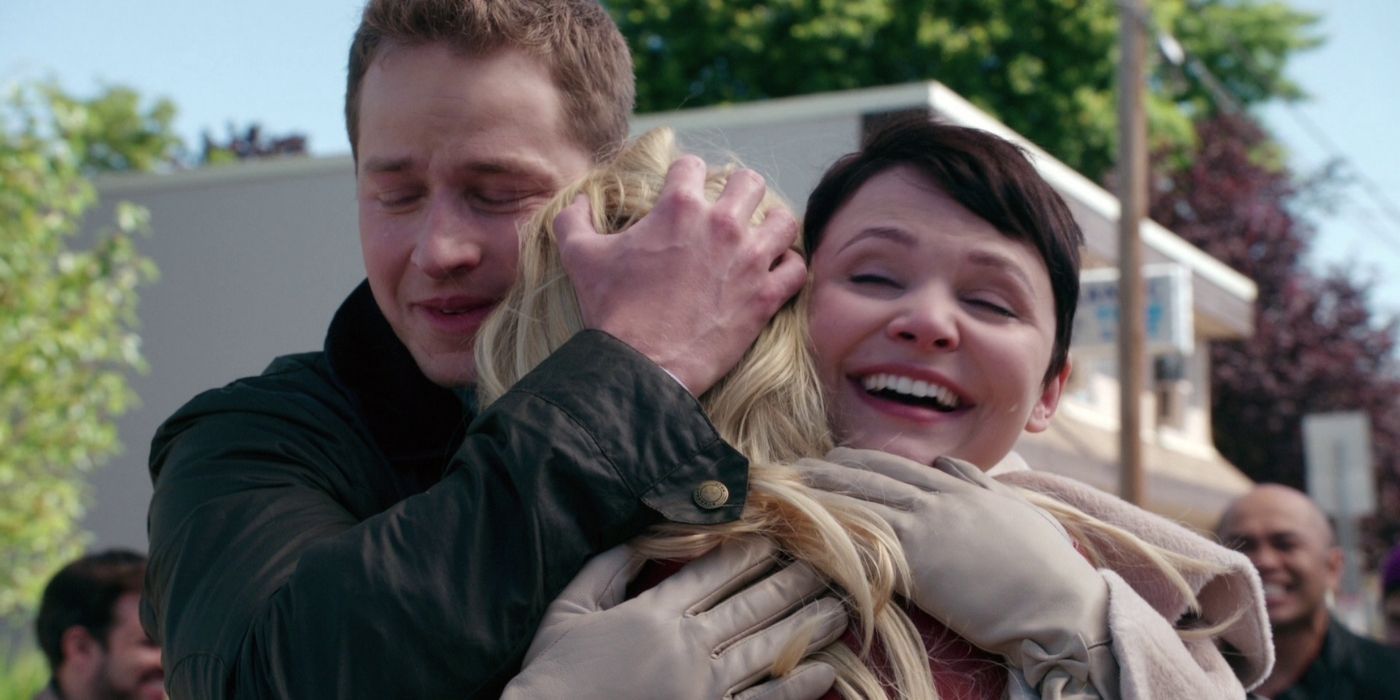 When the curse hit Storybrooke, the memories of every fairytale character were wiped, so Snow White was renamed Mary Margaret Blanchard, a teacher at the local school. She's Emma and Neal's mom, David's wife, and Henry's Grandmother. She was a known hero and vigilante in the fairytale realm before becoming a queen by marrying Prince Charming. Her stepmother is Regina, who is intertwined with the family in other ways. She became a hero in the town of Storybrooke as well.
Related: Why Jennifer Morrison Left Once Upon A Time
David Nolan (Prince Charming)
As his wife was, Prince Charming was under the curse of David Nolan. While under the curse, he was comatose for most of it. When he woke up, he was married to another woman, but constantly drawn to Mary Margaret. The two remained together once the curse was lifted, and they had Neal. He's the father of Emma and the baby, husband of Snow White, and grandfather to Henry. He also had an evil twin brother who makes an appearance when the family travels to hell.
Neal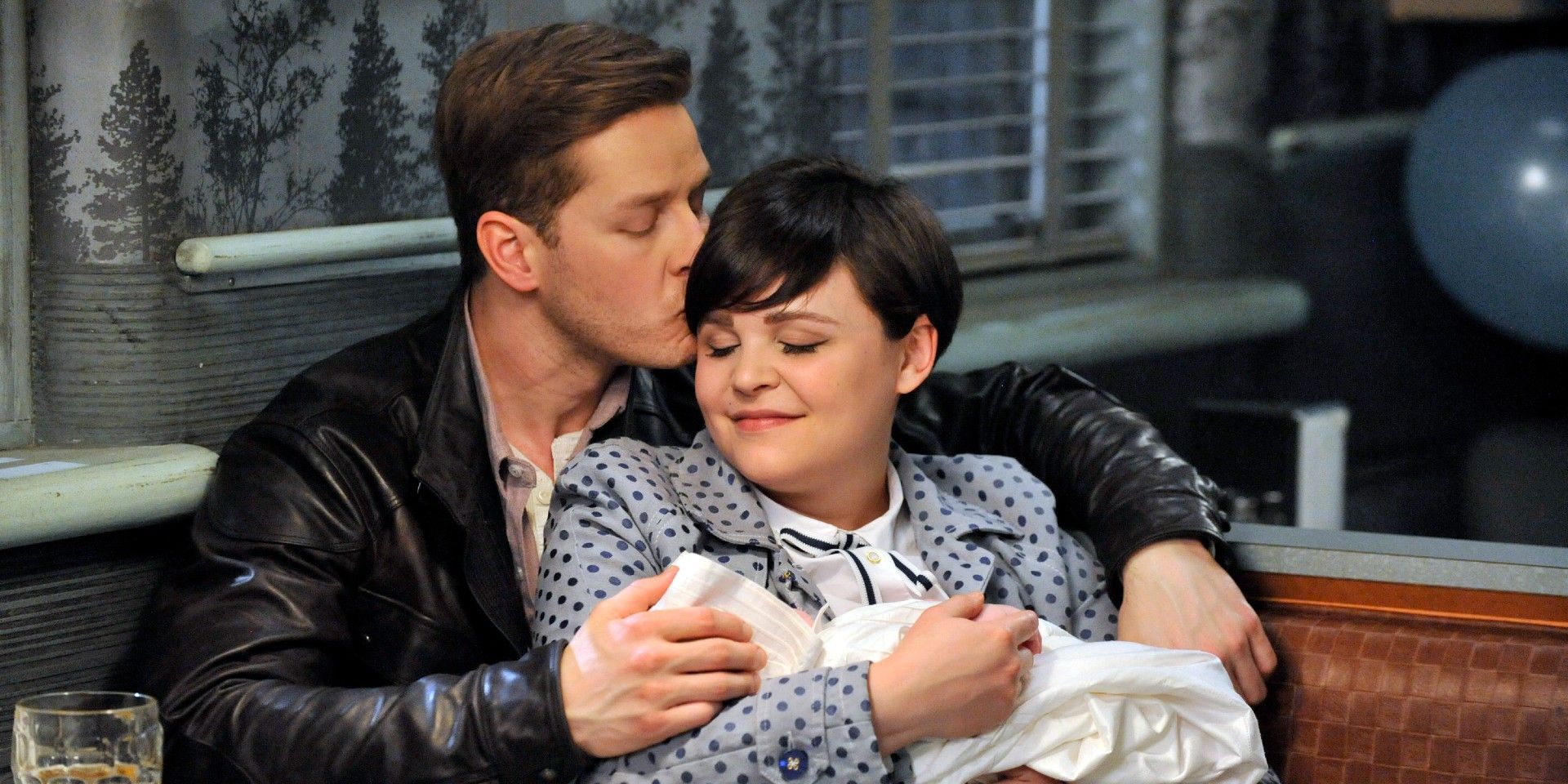 Neal is the baby of Snow White and Prince Charming, and he is the brother of Emma. Neil was born in season 3 as Zelena was pretending to be a midwife. He doesn't play a huge role in the series, though. Neal is in quite a few scenes as a baby and, when the show travels forward in time, he is shown as a child. He is shown at the end of the series as a young kid running out of David and Mary Margaret's new house.
Regina Mills (Evil Queen)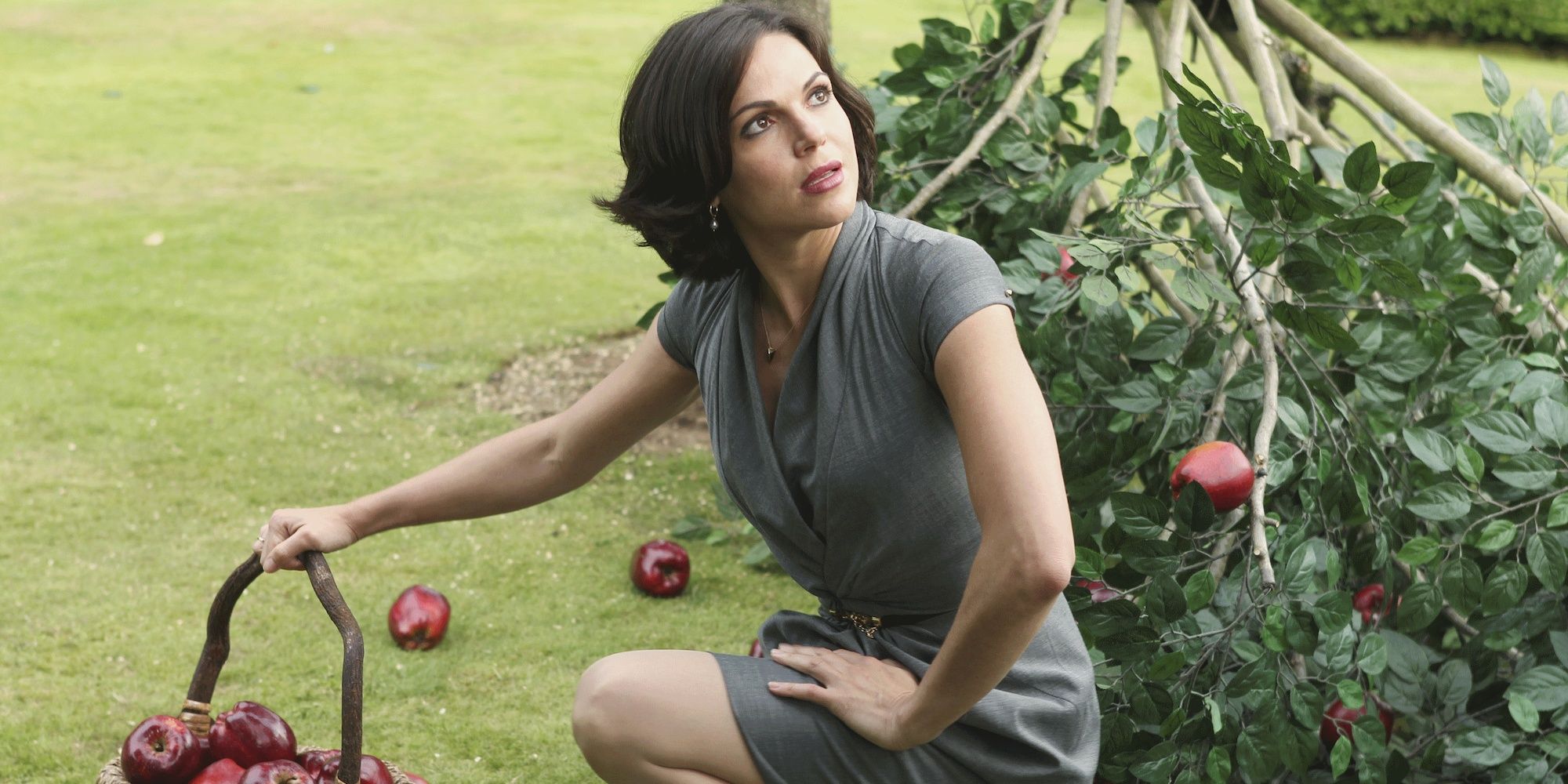 Regina Mills is the person who cast the curse on the town and caused everyone to forget their lives. She's also the Evil Queen. When she arrived in Storybrooke, the monotony started to get too much, so she adopted a baby. Very coincidentally, the baby she adopted was Emma's, which means that she was the reason the curse got broken in the first place. Regina Mills is not related to anyone else, but she and Robin Hood did have a long-term relationship before he died in season 5. She's Zelena's sister and an aunt to the baby, Robin.
Robin Hood
Robin Hood was originally played by Tom Ellis, but Robin Hood was recast before his long-term run on the series. He was seriously dating Regina, the father to his son and Robin, and while they weren't actually married, a husband to Zelena in her disguise as his ex-wife. Robin Hood first appeared in season 3 as an aid for the heroes once they landed in the fairytale realm again, and traveled back with them when the second curse hit. He died in season 5 after he and Regina had mended their relationship and gotten back together.
Zelena (The Wicked Witch)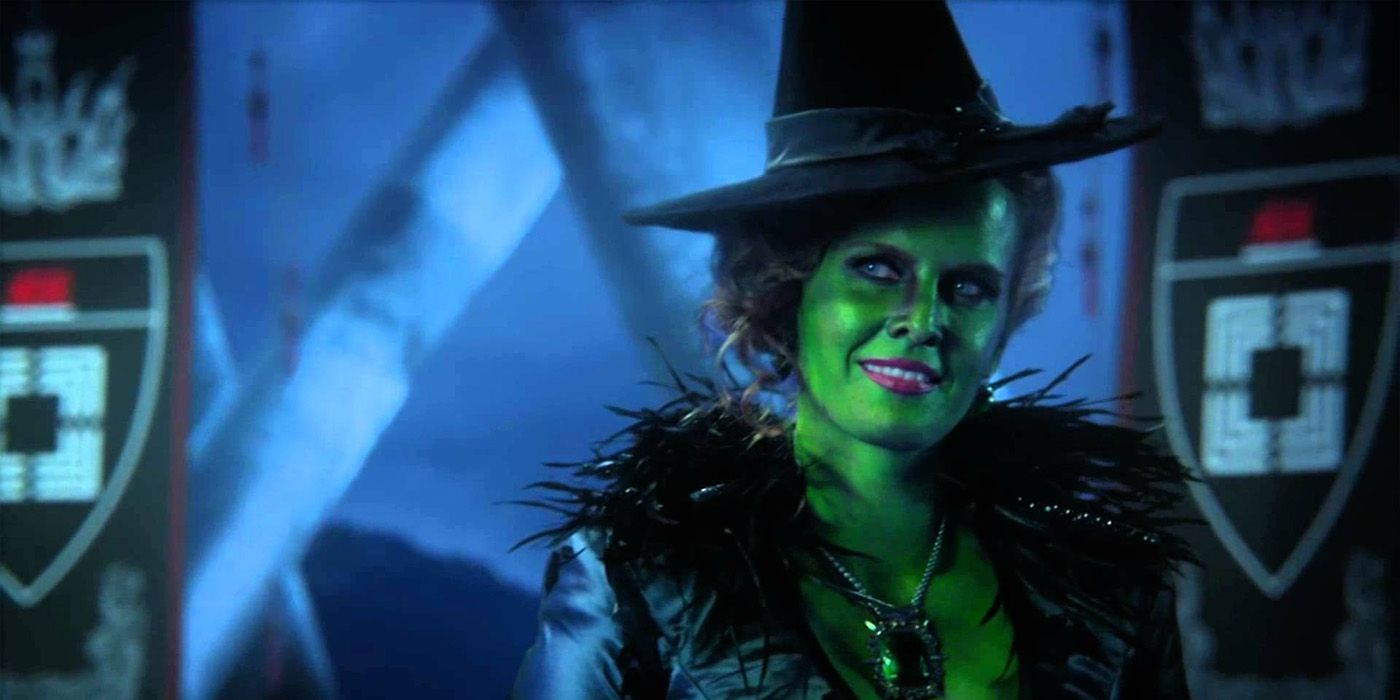 Zelena was introduced in season 3. This is when all the characters are under another memory curse that causes them to forget their year back in the fairytale realm. She appears in Storybrooke pretending to be a birthing specialist, but it's revealed that she is the Wicked Witch and that she cast the curse. Zelena pretends to be Robin Hood's wife later in the show, and they live together in New York. It's revealed that she's not his wife, but she was already pregnant. After Robin Hood died, she named their baby in his honor and called her Robin.
Robin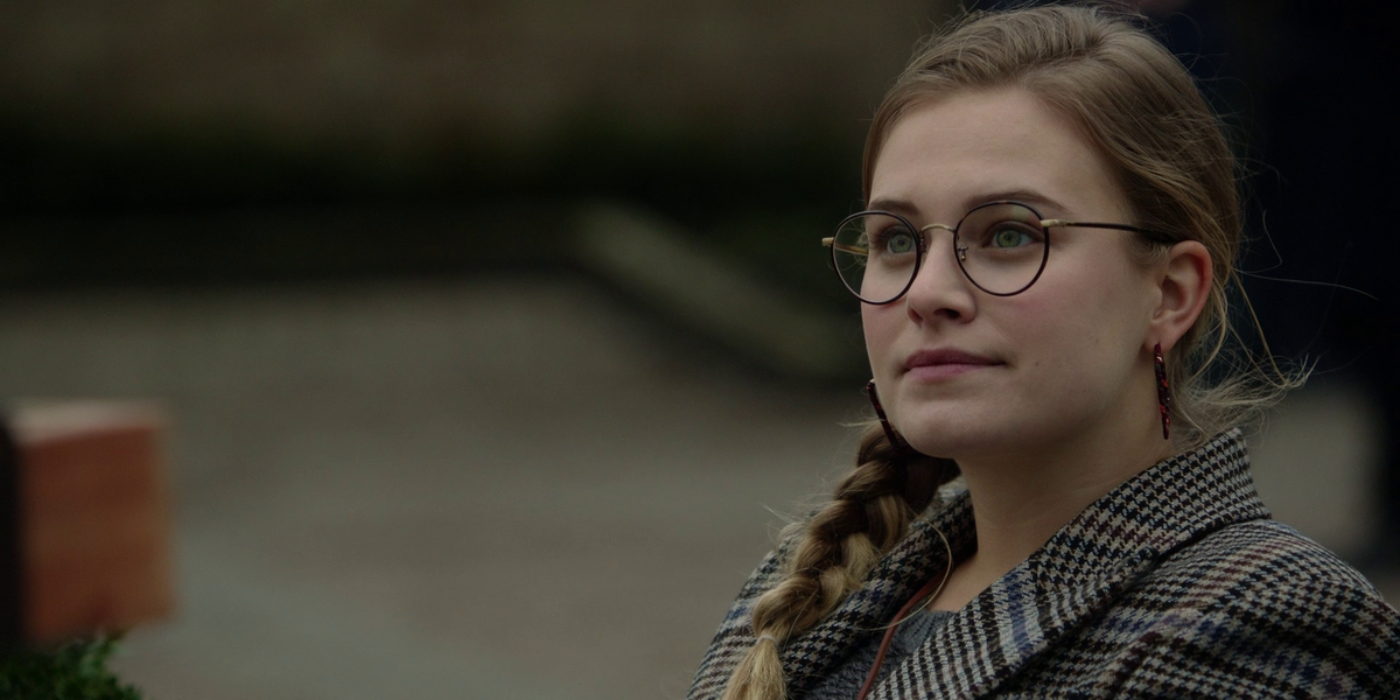 Robin is the baby of Zelena and Robin Hood, and the niece of Regina. Robin is not that important to the show, as she is a baby for most of her storyline, but she is responsible for bringing together heroes and villains. Zelena returns to her villainous roots after seasons of trying to change, she takes Robin with her, and she is with Zelena during this time. Robin returns to Once Upon A Time in season 7 as a teenager trying to help save the world.
Captain Hook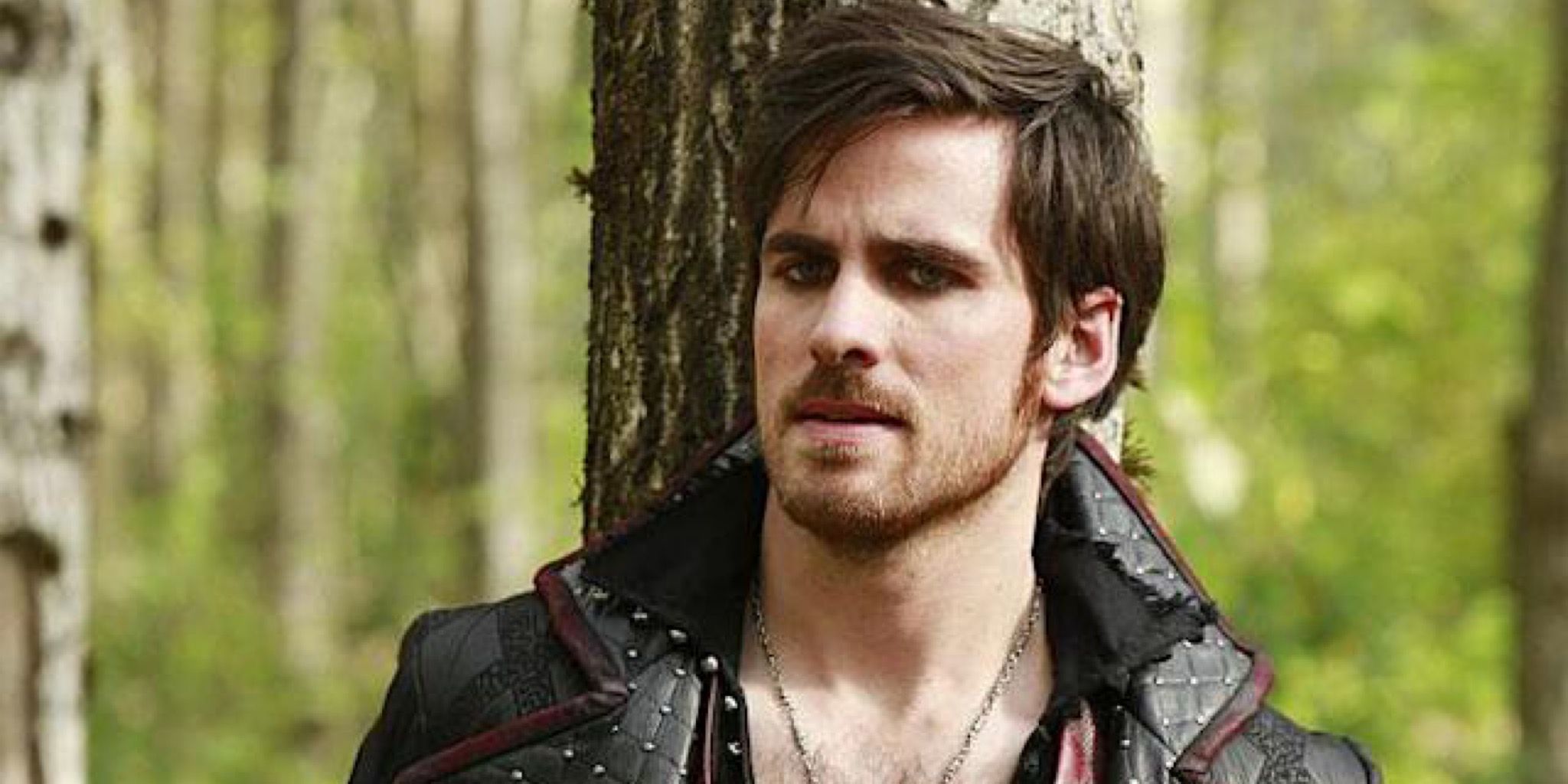 Captain Hook is a swoon-worthy character in Once Upon A Time. He is not related to anyone in this family at first, but he is married to Emma. They entered a relationship in season 2, and it grows more serious from there. They eventually get married in the final season. In the past, Hook also dated Neal's mother, Milah. He is arch nemeses with Mr. Gold, and that remains true throughout the series. Captain Hook does die in the middle of season 5, but Emma goes to hell to bring him back to life.
Neal's Family Line
Neal Cassidy (Baelfire)
Neal Cassidy is known at the beginning of the show as Henry's father, who abandoned Emma and got her sent to prison. However, it was revealed later in the show that he was the son of Rumpelstiltskin, who was known as Mr. Gold under the curse. They had a tumultuous relationship but were on the mend before they were both sent to the Enchanted Forest under the second curse. It's revealed that the two of them were sharing a body. Neal sacrificed himself to allow his dad to reveal the Wicked Witch's name. He was also Gideon's half-brother, although he was dead before the baby's birth.
Mr. Gold (Rumpelstiltskin)
Mr. Gold—in both iterations of his life—was the world's most powerful being. As Mr. Gold, he owned the town of Storybrooke and basically ran all underground biddings. As Rumpelstiltskin, he was the Dark One. The Dark One is the most powerful magical being that can only be killed by one knife that has their name on it. He is Neal's father, Peter Pan's and The Black Fairy's son, and Henry's grandfather. He also marries Belle, as he plays the part of The Beast. Together, they have a son named Gideon. In the future, Gideon comes back from the future as an agent of The Black Fairy, destined to destroy Storybrooke.
Milah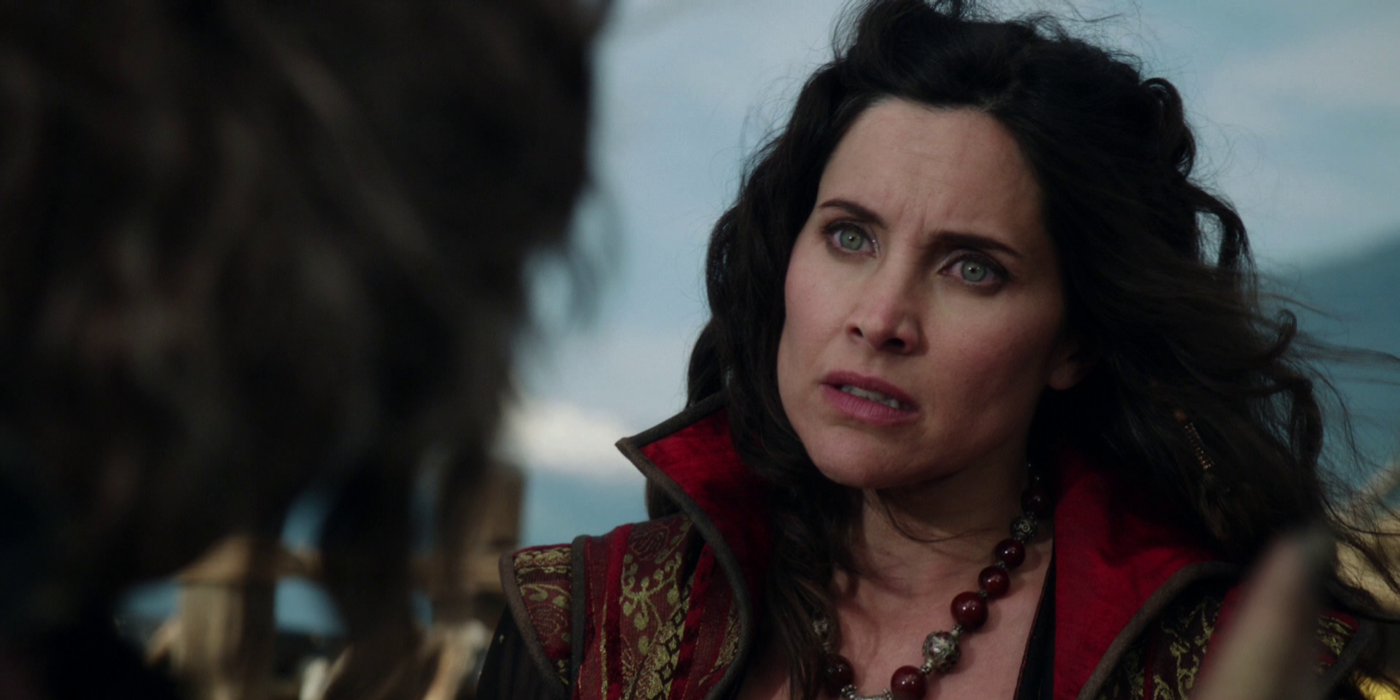 Milah was never a main character in the show, but she came in and out. She was Neal's mother and Rumpelstiltskin's ex-wife. Milah left him and ended up finding Captain Hook. They fell in love, and she traveled with him in his boat before her death. Her death caused a rivalry between Hook and Rumpelstiltskin that goes on for the entire show. Hood had to inform Rumpelstilskin that his wife died, and they entered a duel that cost Hook his hand and gave him his moniker. Milah didn't see her son again after she left her family, but she did reunite with Rumpelstiltskin in the Underworld and forgave him.
Peter Pan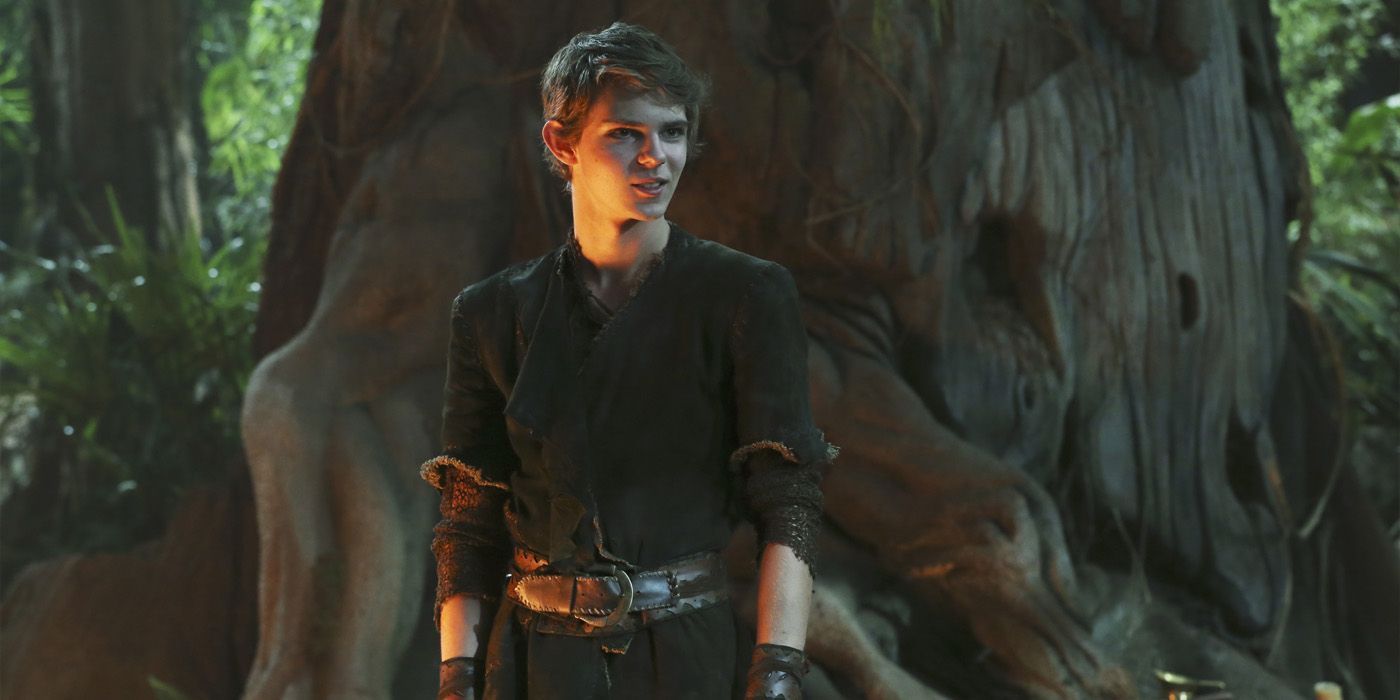 Peter Pan was the villain in Once Upon A Time season 3, as Henry has been kidnapped and taken to Neverland for nefarious purposes. It's revealed throughout the season that Peter Pan is Rumpelstiltskin's father, which makes him Neal's grandfather. Peter Pan abandoned his son for his power and ability to stay young forever. He eventually tries to kill Henry but is thwarted by Emma and her family. He is brought back to Storybrooke in Henry's body and starts a curse to send everyone back to the fairytale realm.
The Black Fairy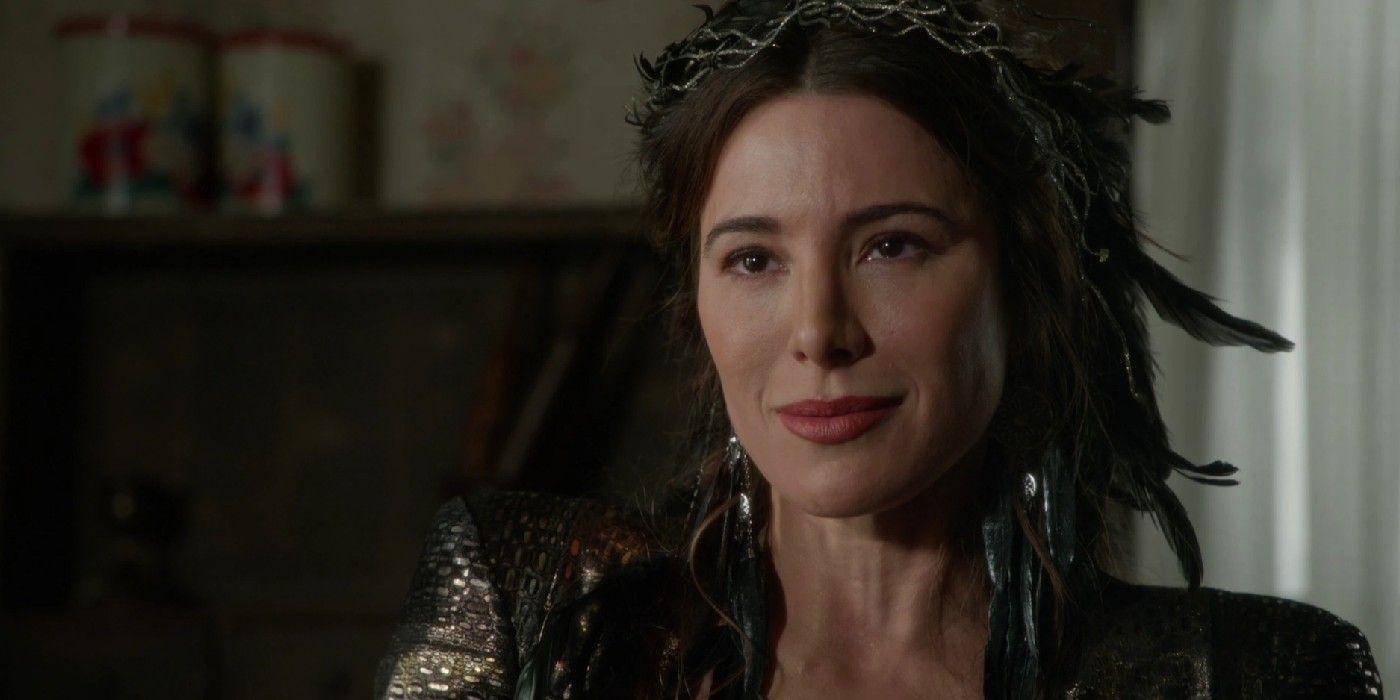 The Black Fairy is brought into the story in Once Upon A Time season 6. She is one of the main villains of the season, and she is working with her grandson, Gideon. She was made into a fairy after her son's birth, but she couldn't control her want of power. This caused the Black Fairy to become gradually evil and fight against the Blue Fairy, who led the fairy regime. She took him as a baby and was trying to use him to harm the town of Storybrooke. She was a wife to Peter Pan before he transformed, a mother to Rumpelstiltskin, and a grandmother to Neal and Gideon.
Henry's Family Line
Henry Mills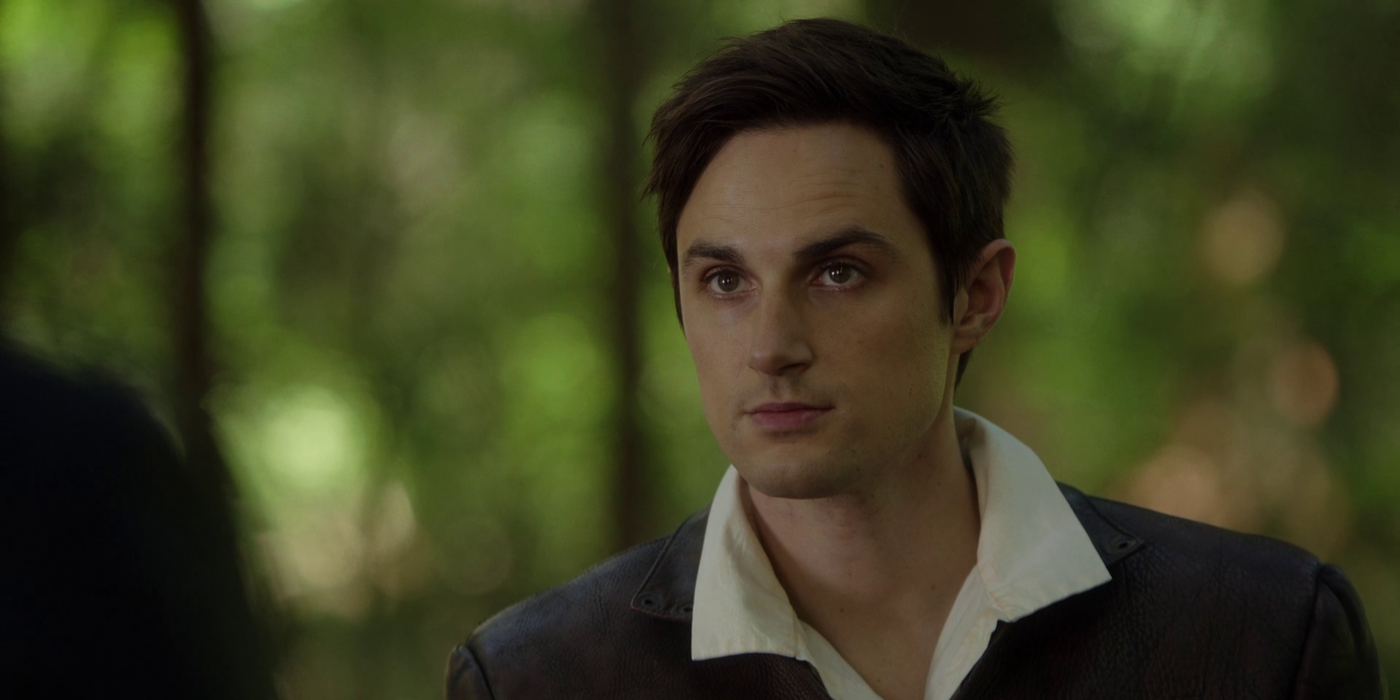 Henry Mills is one of the most important Once Upon A Time characters, as he is the reason the curse was broken in Storybrooke and that Emma came at all. He is the son of Emma and Neal, the grandson of Snow White and Prince Charming, and the adoptive son of Regina Mills. Throughout the show, his character grows into many different roles. In season 7, there's a large time jump and another curse that sends the remaining characters into a neighborhood in Seattle. The season starts the same way the first one did. with Henry's daughter coming to get him to save the people in the area.
Lucy Mills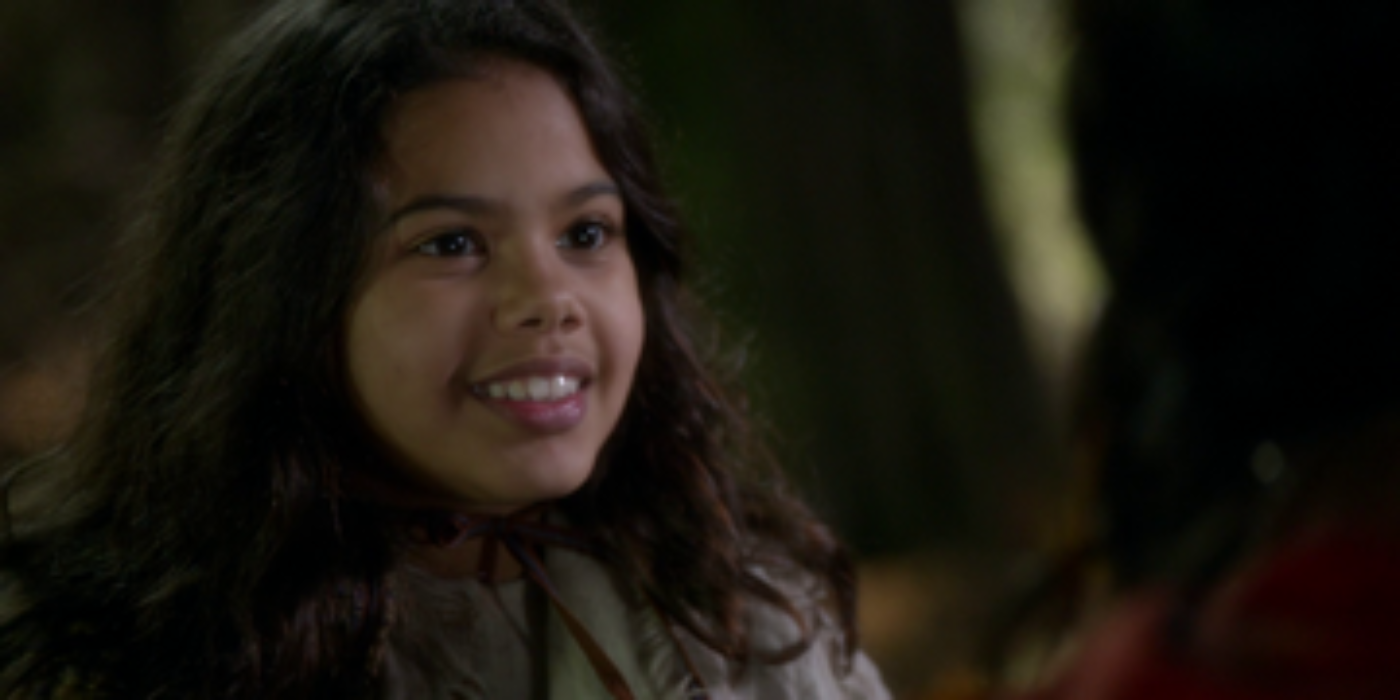 Lucy Mills is the child of Henry and Ella "Cinderella" Mills, the grandchild of Emma and Regina, and the legal child of Nick Branson in the cursed neighborhood of Hyperion Heights. Just like at the beginning of the show, she reads the fairytale book and learns about her real parentage. Because of this, she tracks down Henry and tells him that he has to break the new curse. He doesn't believe her, but she steals his laptop and makes him come after her to help. Her life starts to fall apart, and she is carted between different families but finally gets the chance to officially reunite with her biological father.
Nick Branson (Hansel)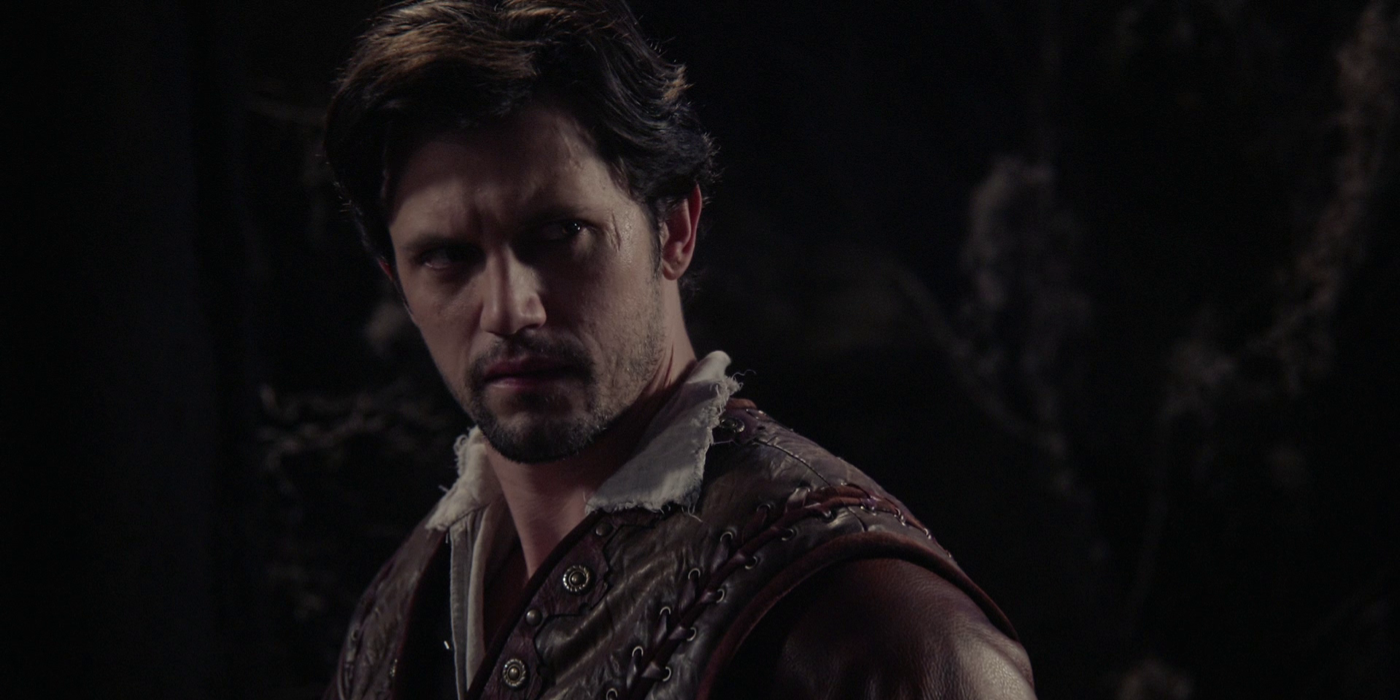 Similar to how Regina Mills adopted Henry during the curse, Henry's daughter was adopted by someone named Nick Brandon under the new curse. Nick Branson was under the curse, but he was Hansel—with the alias of Jack—in the fairytale realm. In Hyperion Heights, the neighborhood created in the curse, he becomes someone known as the Candy Killer who's terrorizing the town. As he had an affinity for the Enchanted Forest, he started killing all the people that used to be witches. He was killed by Dr. Facilier after the man refused to let him kill someone else. Nick wasn't related to anyone else in the show.
Ella Mills (Cinderella)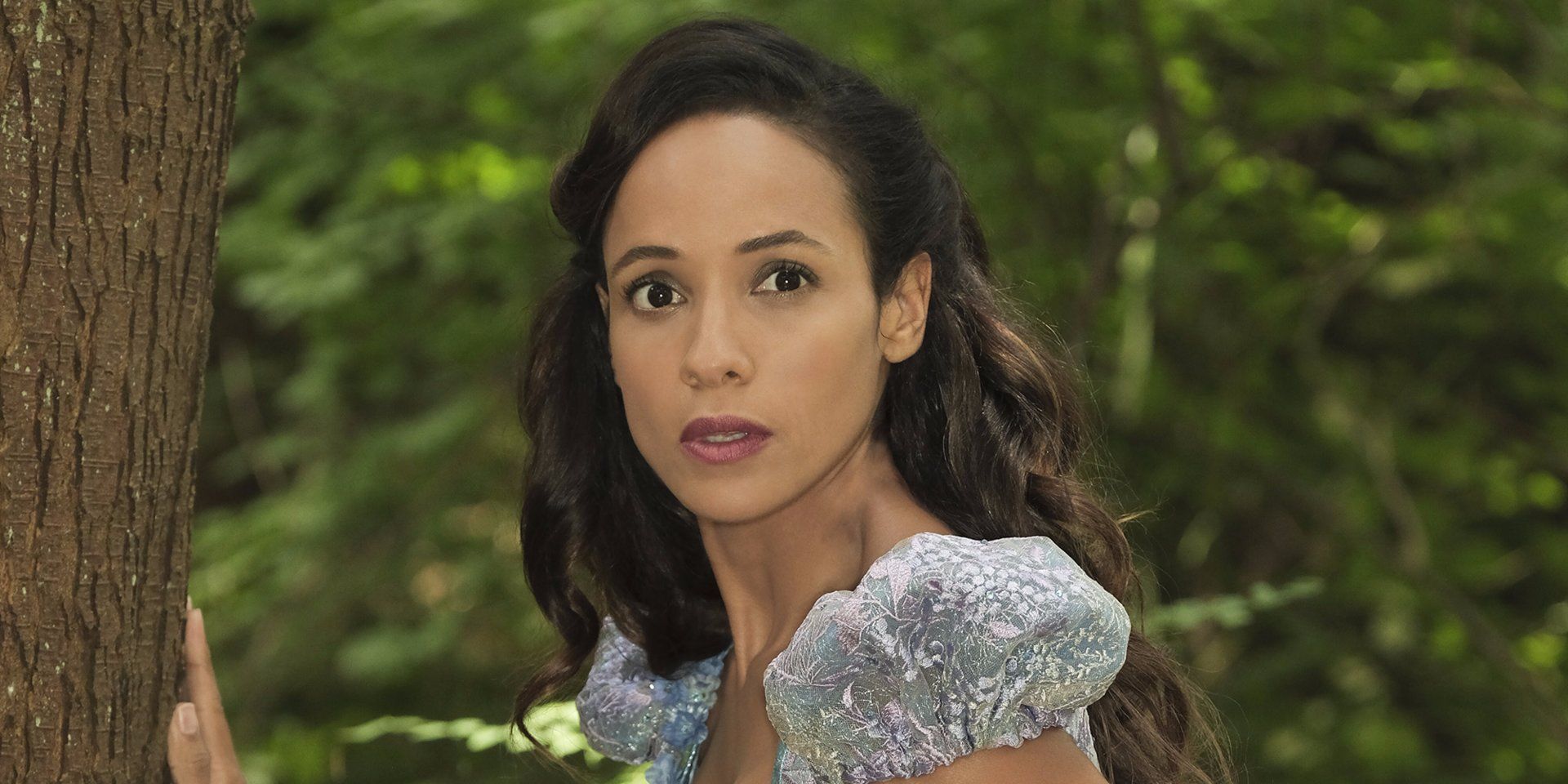 Ella Mills is Lucy's mother. She and Henry had Lucy before the curse was cast. They had a romance in the Enchanted Forest and wanted to start a family. Under the curse, she goes by the name Jacinda. She is often controlled by other members of the town. While she is under the curse, she forgets about her love for Henry. During that time, she and Nick Branson almost have a romance. They kiss once, and he comforts her while Lucy is in peril. By the end of Once Upon A Time season 7, she and Henry also attempt to get back together.
Release Date:

2011-10-03

Cast:

Ginnifer Goodwin, josh dallas, Lana Parrilla, Robert Carlyle, Jennifer Morrison, Jared Gilmore

Genres:

Romance, Fantasy, Adventure

Seasons:

7

Summary:

A woman with a troubled past is drawn to a town in Maine where fairy tales are to be believed.

Story By:

adam horowitz

Writers:

Adam Horowitz

Network:

ABC

Streaming Service(s):

Netflix

Directors:

Christopher Gorham

Showrunner:

Adam Horowitz