The holidays are a time of indulgence. Cakes, cookies, and candy are everywhere this time of year, and for many of us, there is no harm in letting loose and enjoying ourselves. In fact, research suggests that nearly half of Americans have attended a holiday party just for the treats. No judgment here—we're right there with you.
But while there's nothing wrong with indulging your sweet tooth over the festive season, it's important to note that for some, all the sweets and treats can be too much. If you're trying to be mindful of your sugar intake, but you still want to enjoy all of the baking (and eating) fun, here are some of our top tips for reducing sugar this holiday season.
Is eating too much sugar harmful?
Most cakes, cookies, and pie recipes call for refined sugar, it's a key part of what makes them so sweet and delicious. But eating too much can lead to negative health consequences. 
According to the American Heart Association, the average person in the US consumes around 17 teaspoons of added sugar per day, which is two to three times the recommended amount. However high refined sugar intake is associated with a higher risk of type 2 diabetes, heart disease, and dental problems.
Too much sugary food can also lead to fluctuating blood sugar levels, causing it to spike and crash. This can have a big impact on energy levels, leaving some feeling lethargic and tired shortly after consuming sugar.
Top tips for reducing (refined) sugar this holiday season
If you love baking holiday sweet treats, but you're being mindful of the amount of refined sugar you're consuming, the good news is you can still get all of that same festive taste by making recipes with sweet alternatives, like whole fruits and even vegetables.
1 Opt for recipes with whole fruit
Plenty of fruits are naturally sweet because they also contain sugar. However, consuming fructose (sugar from fruit) is largely considered a healthier option than refined sugar. That's because, when you eat fruit, you're also getting all of the beneficial nutrients they contain, like fiber, vitamins, minerals, and antioxidants, at the same time. Refined sugar, on the other hand, is devoid of the same nutritional benefits.
The best fruits to use to sweeten up a recipe when you're baking include bananas, dates, pumpkin purée, and puréed berries. Applesauce, which is a purée made from apples, is another great option. You can also opt for coconut sugar, which, while it looks like brown sugar, is actually derived from the sap of coconut palm trees.
Try it in a recipe: Vegan and Gluten-Free Oatmeal Chocolate Chip Pumpkin Bread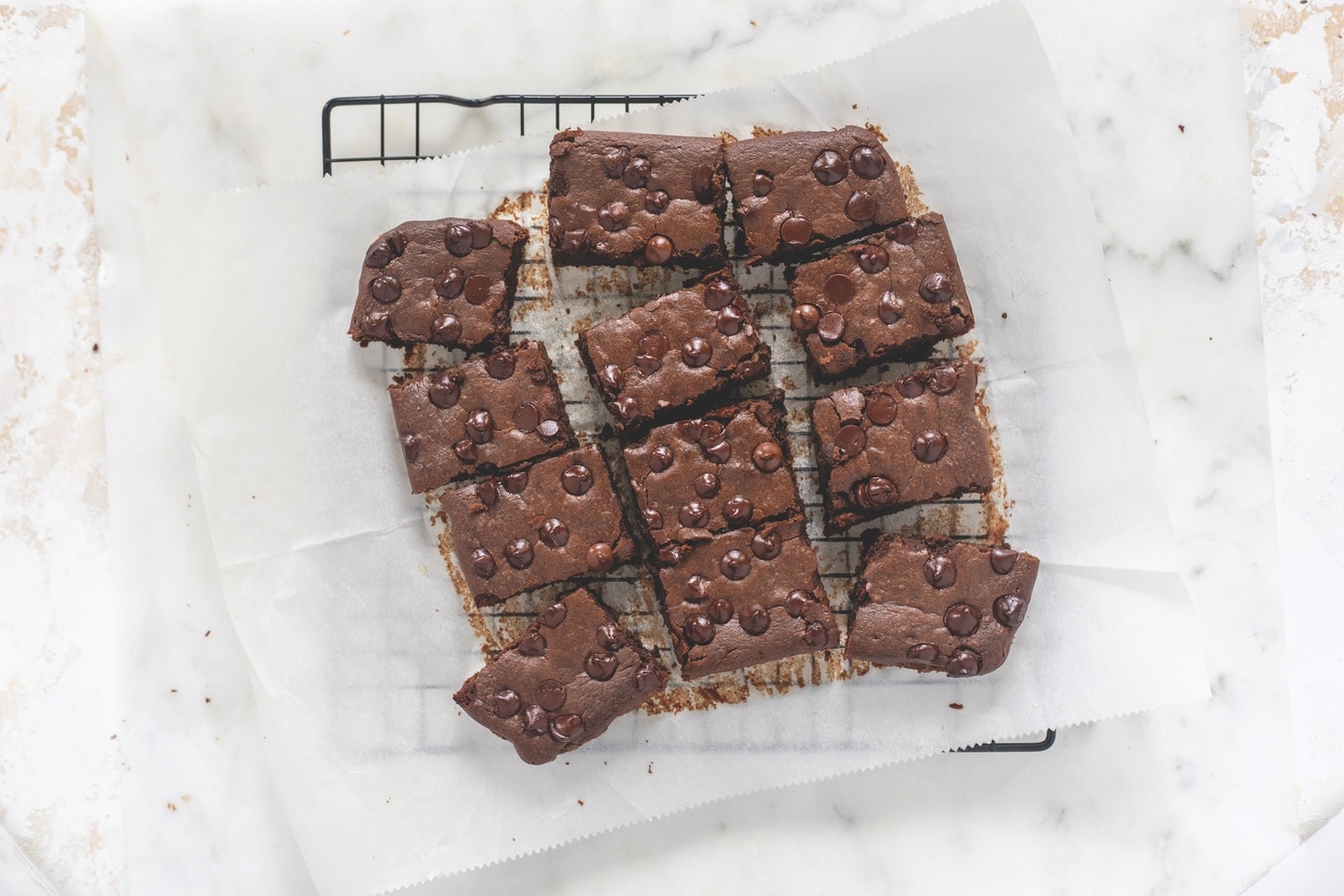 2 Don't skip out on vegetables, either
The clue is in the name, but, when cooked and mashed, sweet potatoes are another great way to add sweetness to a recipe without relying on refined sugar. These tasty root vegetables are also nutrient-dense and are packed with health-boosting nutrients like carbohydrates, vitamin A, vitamin C, vitamin B6, manganese, potassium, and more.
Try it in a recipe: Vegan Sweet Potato and Tahini Chocolate Chip Brownies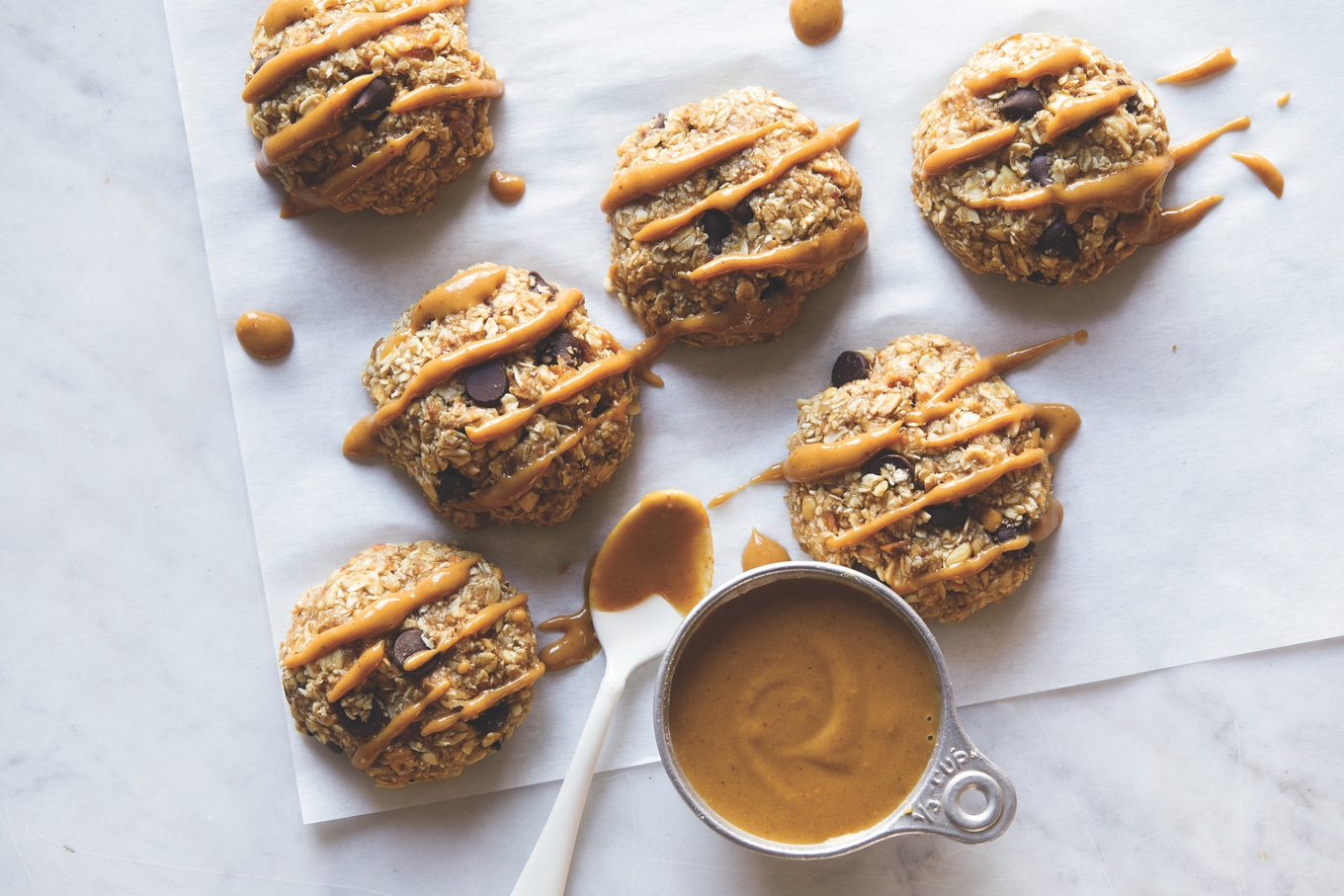 Mareya Ibrahim
3 Try natural sweeteners, like Stevia
Stevia is derived from the leaves of the Stevia rebaudiana plant, and it's a great sugar-free way to add natural sweetness to a recipe. Note that you only need a small amount, as stevia is extremely sweet (actually, it's even sweeter than table sugar!). It's also calorie-free and heat stable, so it can be safely added to baking recipes without any trouble, and it has minimal impact on blood sugar, too.
Try it in a recipe: No-Bake Oatmeal Peanut Butter Chocolate Chip Cookies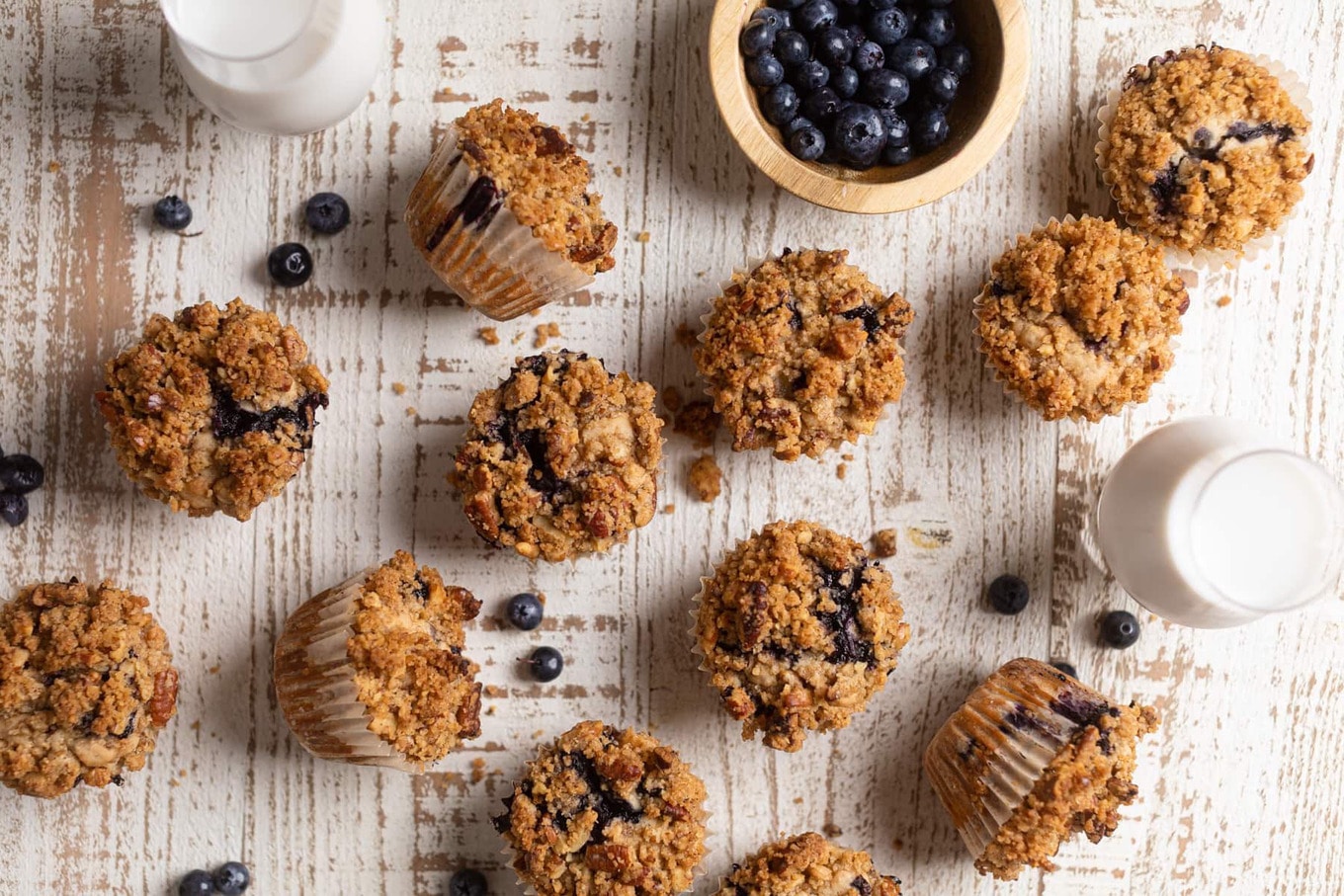 Shanika Graham-White
4 Consider using agave syrup
Another natural option that's even sweeter than refined sugar is agave syrup, which is also known as agave nectar. Derived from the sap of the agave plant, it's often used as an alternative to honey, but it works well in baking, too. Note that agave syrup is high in fructose, so it's still important to use in moderation. But just like stevia, you don't need to overdo it to get the same amount of sweetness as sugar.
Try it in a recipe: Vegan Banana Blueberry Pecan Crumble Muffins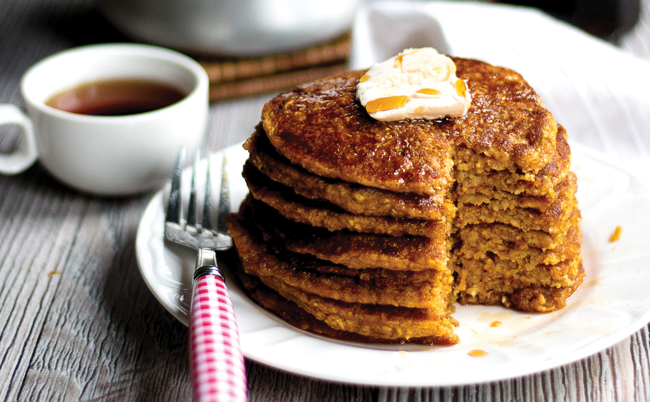 The Experiment
5 Don't hold back on the holiday spices
Instead of sugary sweetness, load up on the holiday spices to get that warm, comforting, indulgent feeling. Cinnamon, for example, is not inherently sweet, but it is aromatic and woody and can work as a flavor enhancer when paired with other sweet ingredients. Nutmeg, another popular holiday spice, also has a hint of sweetness and tastes delicious in baked goods like cookies, cakes, pies, and more.
Try it in a recipe: Vegan Sweet Potato Pancakes With Cinnamon and Nutmeg
For more vegan holiday content, read: