Summary
Some TV characters were originally meant to be killed off early but saved due to their strong connection with viewers and their exceptional performances.
In
Lost
, Jack Shephard was supposed to die in the first episode, but his survival was deemed necessary to maintain viewers' trust.
Nicholas Brody in
Homeland
was meant to die in the first season, but the chemistry between the actor Damian Lewis and co-star Claire Danes led to an extension of his storyline.
While some characters only survive on TV shows for an episode or a season, others who are supposed to die live on for multiple seasons, elevating the show beyond initial expectations. The death of a beloved TV character can leave fans reeling, and it's perfectly normal to shed tears over their scripted passing. However, some characters known and loved today were fortunate enough to escape their intended fates due to altered scripts or their overwhelming popularity.
Characters like Eleven from Stranger Thingsor Jesse Pinkman from Breaking Bad were slated for early exits. Some fan-favorite characters were even supposed to die as early as the first episode. It's almost impossible to picture these shows without them. Fortunately, fate, the storytelling gods, or the decisions of a few showrunners intervened, ensuring these well-known characters were allowed to flourish. This enriched — and potentially even saved — their respective TV shows.
RELATED: 10 TV Character Deaths That Changed The Direction Of Their Shows For The Better
8
Carol Hathaway From ER
Carol Was Supposed To Die In The Pilot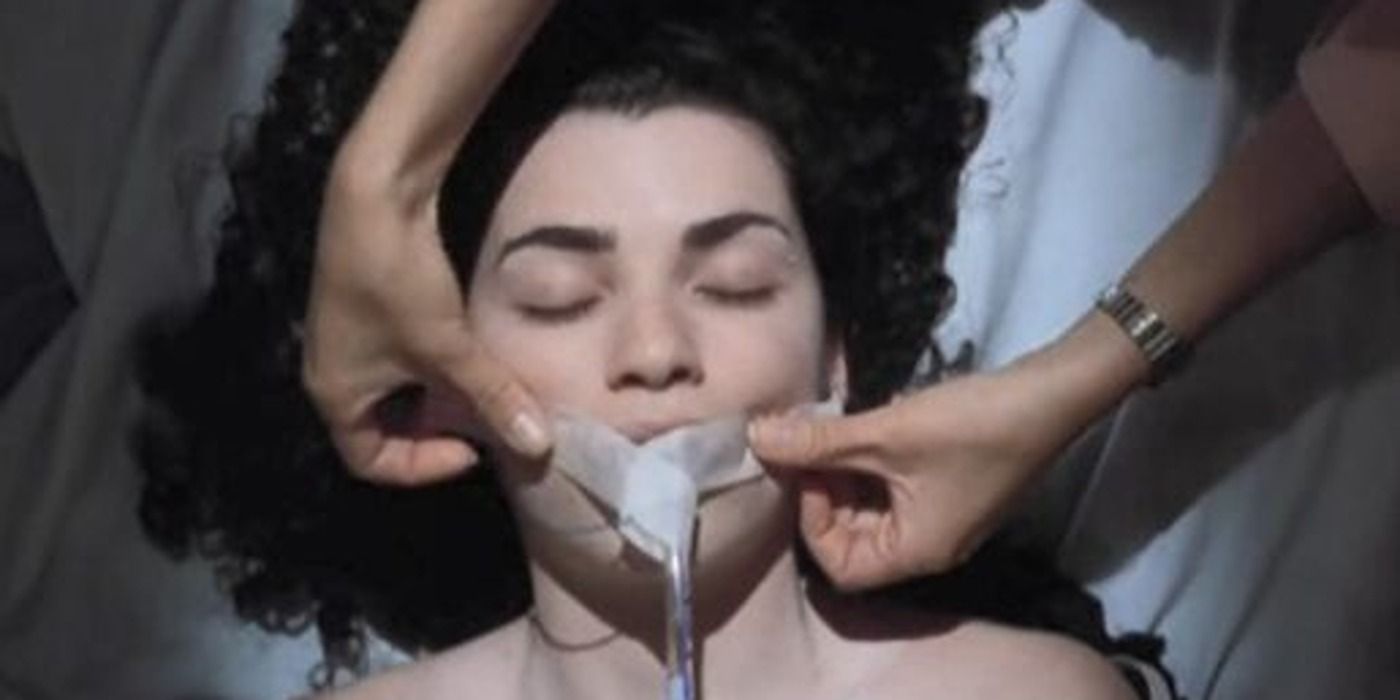 Julianna Margulies was initially brought on as a guest star for ER, and she was only meant to play nurse Carol Hathaway in the pilot episode. According to Elle, Carol was originally supposed to die from a drug overdose in ER's first episode. Margulies was credited as a guest star for that installment, and she only expected to be on the show for a short time.
However, test screenings showed a strong connection to her character, and her on-screen chemistry with George Clooney's Dr. Doug Ross was compelling. When the creators recognized this, Margulies was presented with the opportunity to continue beyond the pilot. This decision reshaped the course of the series, allowing Doug and Carol's relationship to flourish over the years and become one of television's best couples. Margulies went on to be a series regular for six seasons, and she even earned an Emmy for her work on the series.
7
Jack Shephard From Lost
Jack Life's Was Spared To Maintain Viewers' Trust
Release Date

September 22, 2004

Cast

Evangeline Lilly, Naveen Andrews, Henry Ian Cusick, Daniel Dae Kim, Harold Perrineau, Dominic Monaghan, Emilie de Ravin, Jorge Garcia, Josh Holloway, Michael Emerson, Terry O'Quinn, Matthew Fox, Ken Leung, Elizabeth Mitchell, Yunjin Kim

Genres

Adventure, Drama, Mystery, Sci-Fi, Supernatural

Rating

TV-14

Seasons

6
The writers of Lost initially planned to kill off one of the show's most important characters: Jack Shephard (Matthew Fox). Jack was supposed to die halfway through the first episode as a way of subverting audience expectations. However, his life was spared, as network executives argued that his immediate death would create distrust among viewers and prevent them from caring about Lost's other prominent characters (via The Hollywood Reporter). This decision proved to be the right one, as it led to Jack's leadership role on Lost's mysterious island, bringing viewers and the other characters to appreciate and root for him.
Interestingly, before Fox was cast, producer J.J. Abrams considered having Michael Keaton play the role, as the intention was to have a big name used for marketing purposes, then kill the character off for shock value. However, the idea was abandoned when it became clear that Jack would endure beyond the pilot.
6
Nicholas Brody From Homeland
Strong Chemistry With Claire Danes Saved Him For 3 Seasons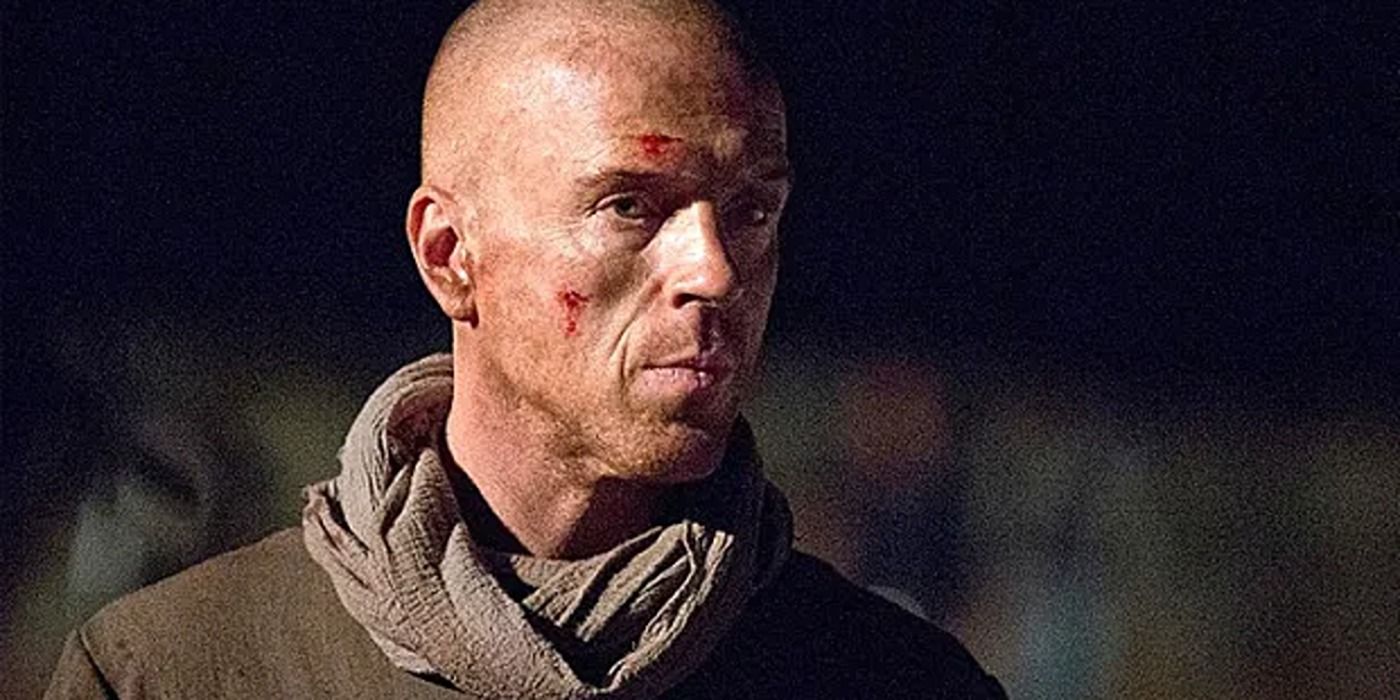 Release Date

October 2, 2013

Cast

Claire Danes, Mandy Patinkin, Damian Lewis, Rupert Friend, Maury Sterling, F. Murray Abraham, Morena Baccarin

Genres

Crime, Drama, Mystery

Rating

TV-MA

Seasons

8
Another significant character who was almost thrown away too soon was Homeland's Nicholas Brody, portrayed by Damian Lewis. He was initially meant to die in Homeland season 1, with a bomb vest detonation sealing his fate (via The Hollywood Reporter). However, Lewis' portrayal of the character and the chemistry between him and Claire Danes' Carrie Matheson called for a change to the show's trajectory. Show creator Alex Gansa and executive producer Howard Gordon extended Brody's storyline over three seasons, even though his death was planned from the beginning. This change elevated the character's narrative arc, allowing it to unfold gradually and leading to a more dramatic conclusion.
5
NoHo Hank From Barry
Humor And Charm Saved His Life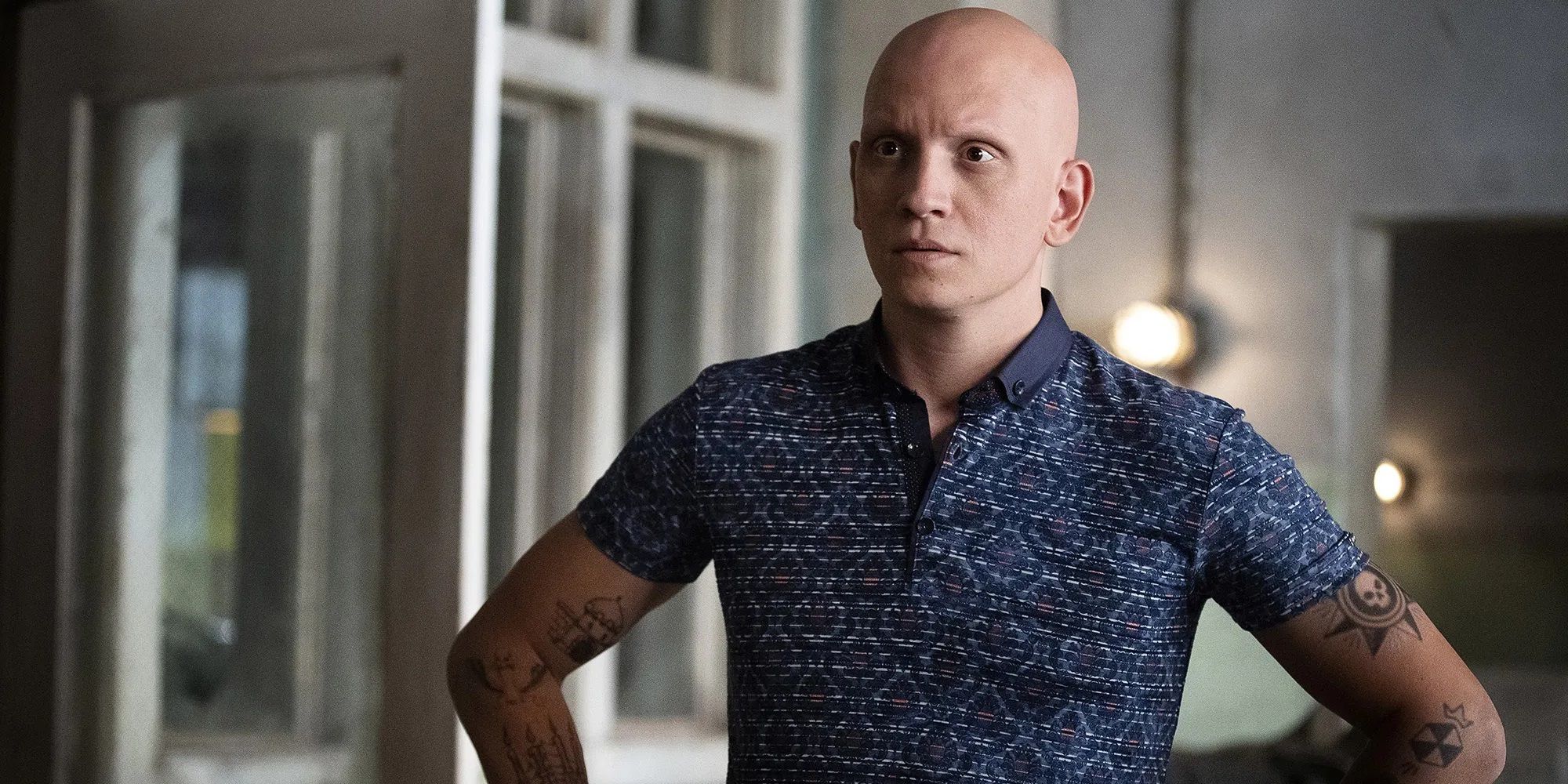 Release Date

March 25, 2018

Cast

Sarah Goldberg, Anthony Carrigan, Henry Winkler, Glenn Fleshler, Stephen Root, Bill Hader

Genres

Comedy, Crime, Action

Seasons

4
In the early stages of Barry, the hilarious NoHo Hank (Anthony Carrigan) wasn't supposed to make it past the first episode. However, the brilliance of Carrigan's performance prompted a change of heart from the show's creators. As the cast told Los Angeles Times, Bill Hader and co-creator Alec Berg recognized the humor and charm Carrigan brought to the role, leading them to rethink NoHo Hank's fate. As a result, the Chechen mobster, known for his love of Candy Crush, not only survived the pilot episode but went on to become a scene-stealing presence throughout the series.
4
Kenny McCormick From South Park
Oh My God, South Park Almost Killed Kenny For Real
Release Date

August 13, 1997

Cast

Trey Parker, Matt Stone

Main Genre

Comedy

Genres

Comedy, Sitcom

Seasons

26
Kenny McCormick from South Park has died over 100 times over the course of the show. However, in the season 5 episode "Kenny Dies," his death was supposed to be permanent, as creators Trey Parker and Matt Stone thought the recurring gag of "Oh my god, you killed Kenny!" was becoming stale. In a behind-the-scenes feature covering the episode, Parker admitted, "We were basically sick of killing Kenny. So we were like, Let's kill him. Let's have him die, and he'll be gone forever" (via Showbiz Cheat Sheet).
However, they soon realized they missed having Kenny in the series. As a result, he reappeared unharmed in the last scene of season 6. This decision not only kept the beloved character alive but also preserved the iconic humor and tradition associated with Kenny throughout South Park.
3
Lafayette Reynolds From True Blood
His Popularity With Fans Kept Him Around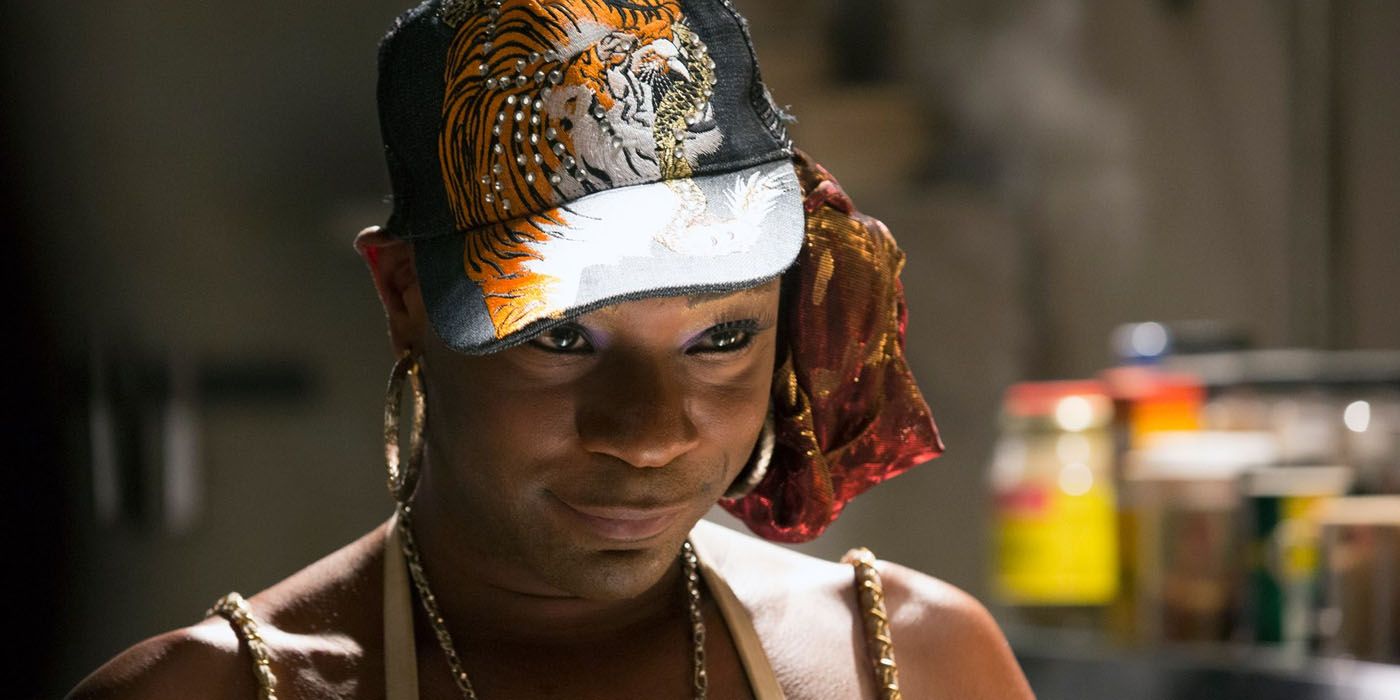 Release Date

September 7, 2008

Cast

Ryan Kwanten, Kristin Bauer van Straten, Sam Trammell, Alexander Skarsgard, Stephen Moyer, Rutina Wesley, Anna Paquin, Chris Bauer

Genres

Drama, Supernatural, Horror, Romance, Thriller, Fantasy

Seasons

7
Lafayette Reynolds, portrayed by Nelsan Ellis, was a True Blood character who defied the odds and the original source material. In Charlaine Harris's The Southern Vampire Mysteries, Lafayette met a tragic end in the second book, Living Dead in Dallas. However, due to the character's immense popularity, show creator Alan Ball wisely chose to alter the course of Lafayette's fate.
Related: 10 Promising Characters That True Blood Completely Wasted
In an interview with Entertainment Weekly, Ellis said, "Alan didn't tell me that he was bringing me back until after the table read for [the season 1 finale]. He was like, 'You know we're not killing you, right?'" This decision gave the show a newfound energy, as Lafayette not only survived but stole the spotlight as the series progressed. His character's prolonged life enhanced True Blood greatly until its ending in 2014.
2
Eleven From Stranger Things
The Duffer Brothers Recognized The Show's Longevity
Release Date

July 15, 2016

Cast

Finn Wolfhard, Joe Keery, Jamie Campbell Bower, Brett Gelman, Caleb McLaughlin, Maya Hawke, David Harbour, Matthew Modine, Priah Ferguson, Gaten Matarazzo, Winona Ryder, Charlie Heaton, Sadie Sink, Millie Bobby Brown, Joseph Quinn, Dacre Montgomery, Natalia Dyer, Noah Schnapp

Genres

Fantasy, Horror, Drama

Seasons

4
The Duffer Brothers initially planned to have Eleven sacrifice herself in the Stranger Things season 1 finale, envisioning it as a one-outing series. However, they changed course upon realizing the show's potential for longevity. In their book Stranger Things: Worlds Turned Upside Down, Ross Duffer acknowledged that the series would struggle without Eleven and recognized Millie Bobby Brown's talent, which further motivated them to keep her character alive. Doing this ensured Eleven's continued heroic efforts and averted the backlash that likely would have followed her death.
1
Jesse Pinkman From Breaking Bad
Aaron Paul's Acting Skills Kept Jesse Alive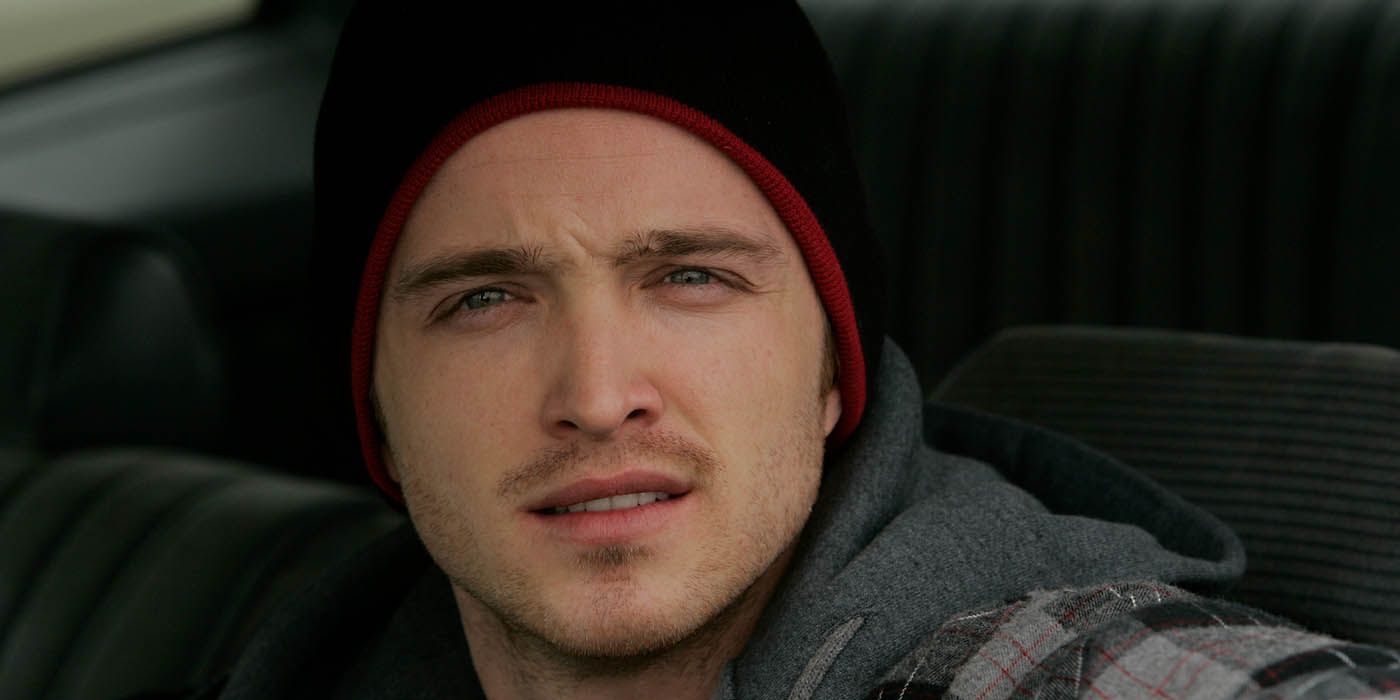 Release Date

January 20, 2008

Cast

Dean Norris, Bob Odenkirk, Aaron Paul, RJ Mitte, Anna Gunn, Giancarlo Esposito, Betsy Brandt, Bryan Cranston, Jonathan Banks

Genres

Crime, Drama, Thriller

Seasons

5
Breaking Bad was almost a very different show, as creator Vince Gilligan originally wanted to kill Jesse Pinkman in the season 1 finale. In an interview with New York Magazine, Gilligan said the character's premature ending was stalled due to Aaron Paul's exceptional portrayal, leading him to change his initial vision. While many credit the 2007-08 writers strikes for inadvertently saving Jesse, it was primarily Paul's talent that changed the course of the show. The decision to keep Jesse alive proved a genius move, as Paul's portrayal earned him three Emmy Awards and allowed Jesse to evolve into a fan-favorite character.
Source: Elle, The Hollywood Reporter, The Hollywood Reporter, Los Angeles Times, Showbiz Cheat Sheet, Entertainment WeeklyNew York Magazine