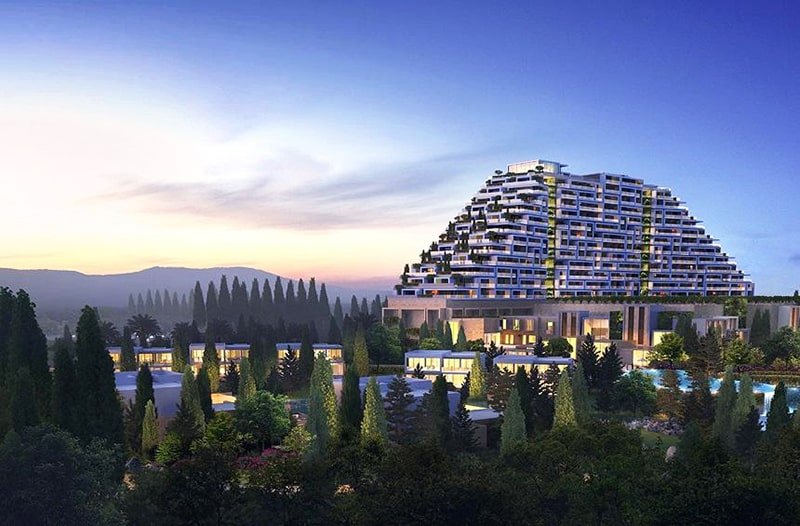 A total of 181 employees at the integrated casino resort in Limassol have lost their jobs, the operator Melco said on Monday, citing the "ongoing conflict in Israel".
As a result, City of Dreams Mediterranean "has seen a steep drop in hotel occupancy and substantial reductions in international casino visitation".
This has forced the company "to make difficult decisions in adjustments to its cost structure to ensure its long-term success".
According to a Melco press release, 130 staff members were made redundant and 51 employees on probation did not have their contracts extended. The developments unfolded between Friday and Monday.
"The rationale for selection was based on an objective principle of 'Last-In, First Out' and in compliance with the Cyprus law for redundancies," the company specified.
Around 2,000 people were employed at City of Dreams Mediterranean in Zakaki, Limassol, described as Europe's first integrated casino resort.
Melco added that beyond its legal requirements, it would "offer impacted colleagues additional ex-gratia packages which are beyond the legal minimum and above industry practices".
Peo union rep Neophytos Timinis told the Cyprus Mail that "people are upset, scared, and there is a climate of chaos at the casino," following the developments.
"The company is making every effort to help impacted colleagues find alternative employment opportunities with, to date, no fewer than 18 local companies and nine international companies. Further after-care efforts include helping with colleagues' CVs, interview skills, and other support as needed during this transition."
The announcement comes after weeks of speculation and reports of "mass firings" that suggested 300 people were losing their jobs.
In July, union members held a protest ahead of the City of Dreams Mediterranean opening event, to demonstrate against the company's refusal to allow unionisation on the resort's premises.
At the time, Melco described the protests as "unfounded and poorly timed" stressing it was committed to the well-being of its personnel. It added that it has fully adhered to the laws and labour relations of the country for the past five years of its operations.
Following the labour minister's intervention, the matter was referred to the International Labour Organisation, which has yet to issue a ruling.
City of Dreams Mediterranean spans a total of 7,500 square metres, with 500 guest rooms, and hosts the largest presidential suite on the island, a grand ballroom with a capacity of 1,000 people, and a Roman-style amphitheatre.