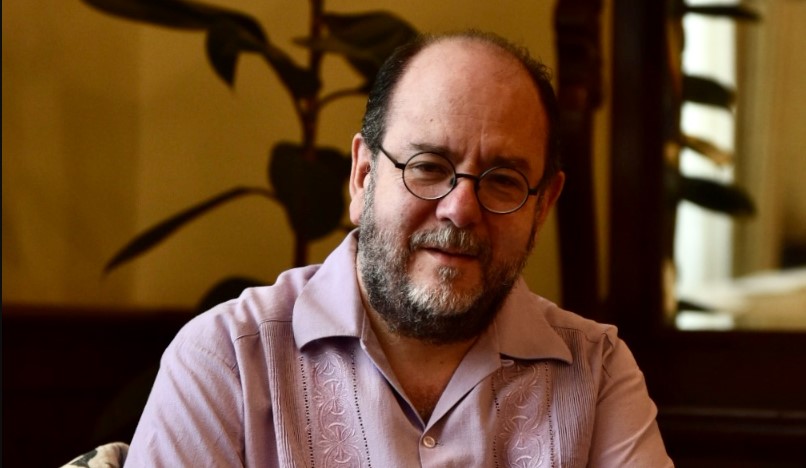 The Mexican opera, musical and academic director and designer Sergio Vela (Mexico City, 1964), visited Gómez Palacio near the city on November 22.
On the occasion of the Music Day, he presented himself during the Toma de Protesta de la Nueva Mesa Directiva del Seminario de Cultura Mexicana Corresponsalía Gómez Palacio, with the Beethoven conference and the dramatic scene.
The event will tend to start at 6:00 p.m. at the Auditorio Parque de Innovación de la Universidad La Salle Laguna.
She is also a member of the Seminary Titular de Cultura Mexicana, graduated from the Escuela Libre de Derecho and the Escuela Nacional de Música. At the time, he worked as director of the Opera of Fine Arts and the Cervantino International Festival.
She specializes in music philosophy and history. During his career he worked with great artists of total art. It is considered the natural phenomenon of maestro Ernesto de la Peña in the area of ​​musicology.
His last visit to La Laguna took place in June 2022, when he gave a course on the honor of Richard Wagner thanks to an invitation from the Municipal Institute of Culture and Education of Torreón (IMCE).
On this occasion, in an interview taken by the Siglo Nuevo review, I commented on my work:
"Ernesto de la Peña decía: 'El artista añade cosas al mundo'. I say: "'Añade cosas buenas al mundo', but it does not mean that all this product of the spontaneous generation, is the joy of her. Every artist, including his most original creativity, is born of his own circumstances and reflects the spirit of the times, but it goes against the grain. Entonces, intento por todos los medios, queando hay información que transmito sobre las circunstancias históricas, que esto sirva commemo una herramienta más de reflexión y profundización sobre la obra"