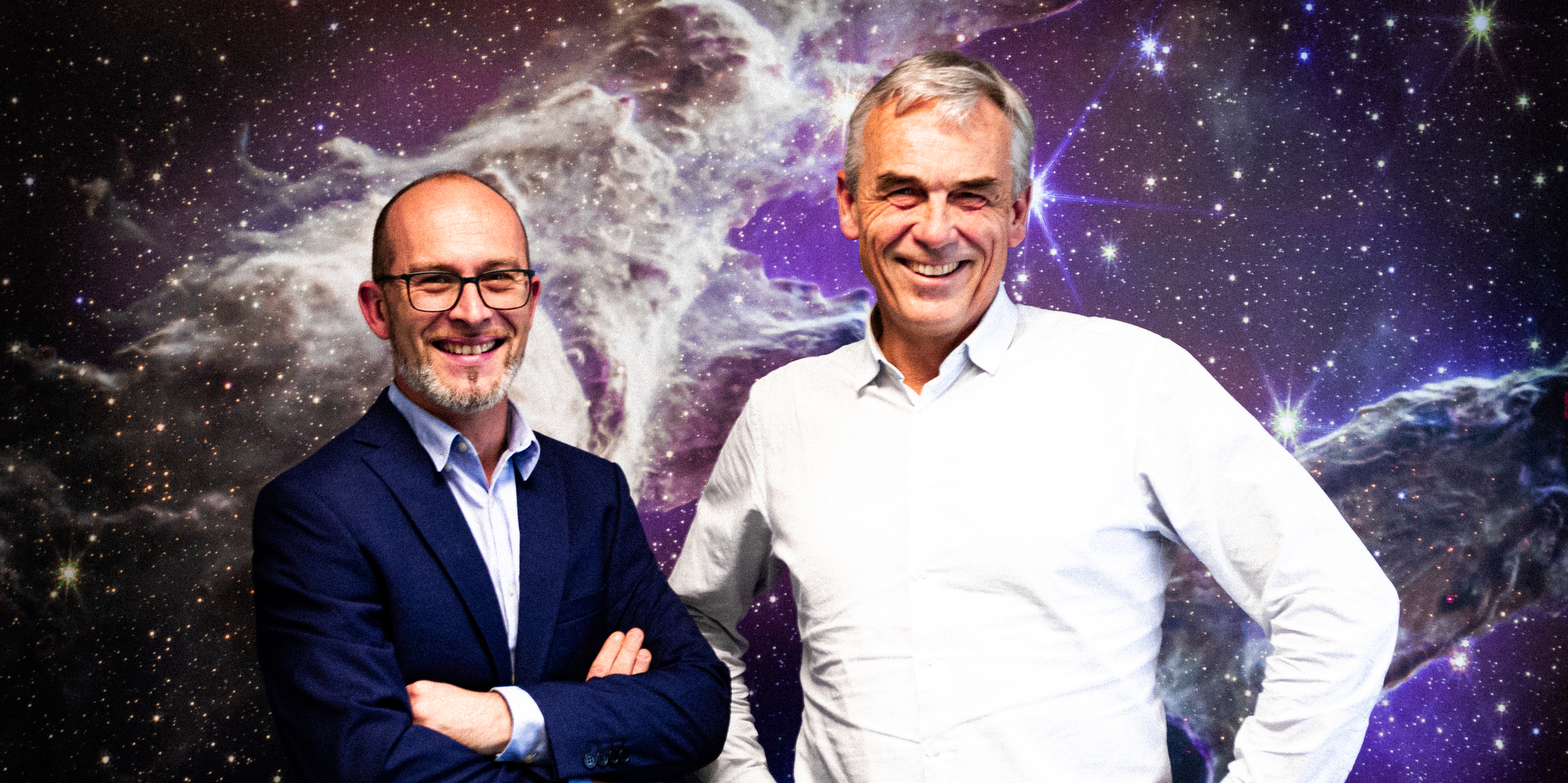 A new page is turning for Anywaves. Founded in 2017 by Nicolas Capet, ex-antenna engineer at Cnes, the Toulouse specialist in antennas designed for NewSpace is strengthening its governance by appointing Eric de Saintignon as general manager. The latter is a well-known name in the space sector since he was director of the Toulouse site of Airbus Defense & Space then CEO of OneWeb Satellites France and more recently managed the Power division ofActiasince sold by the group, and to be appointed director of operations of Comat at the start of the year.
Space: Comat launches construction of its factory designed for NewSpace
Strong governance to assert itself on the international scene
" Today, Anywaves is getting structured. Since its creation, I have assumed the presidency and general management. Activity has become intense with commercial contracts in Europe and the United States but there is still a way to go to become a major player on space antennas. Eric de Saintignon will allow us to achieve this operational efficiency which is now necessary to conquer the global market. His arrival will also allow me to free up some time to prepare for the future of Anywaves. », comments Nicolas Capet who in addition to his role as president will take charge of the company's strategy.
Eric de Saintignon will act through EdSpace, a company he recently created to support the French and European space industry in its transformation towards
the space of tomorrow.
Rain of contracts
In just a few years, Anywaves has managed to establish itself as the main European supplier of antennas for NewSpace with a series of contracts for the Omnispace constellation from Thales Alenia Space, for OHB's European Arctic Weather Satellite mission, for the CO3D constellation of Airbus… In July 2022, the Toulouse gem was also chosen by Airbus to equip Loft Orbital's future shared services constellation, a contract covering more than 70 antennas. Anywaves also won an order from the European group for around a hundred antennas as well as around fifty test equipment for the OneWeb constellation. After raising three million euros at the end of 2022, Anywaves also announced its first American contract with Maxar last spring, world leader in high-resolution space observation.
Spatial: Anywaves signs a first contract in the USA with Maxar
This barrage of contracts has pushed the startup to increase its industrial partnerships to ramp up its production rates and be able to supply 1,000 antennas per year and per supplier. Since its creation, Anywaves has entrusted the Toulouse company Mecano ID the manufacture of its antennas. The startup has now also entrusted part of the production to Comat and Clix Industries, two companies located near Toulouse. Industrial partnerships which enabled it to deliver its 500th antenna last month.
Heading towards reusable launchers
Furthermore, Anywaves has just qualified two antennas for reusable launchers. " Worldwide, there are more than 200 reusable launcher or micro-launcher projects. We see a great growth driver for our current products, with a few marginal modifications to be able to equip all these launchers"confided the manager a few months ago. In terms of staff, Anywaves will cross the 40 employee mark at the end of the year.