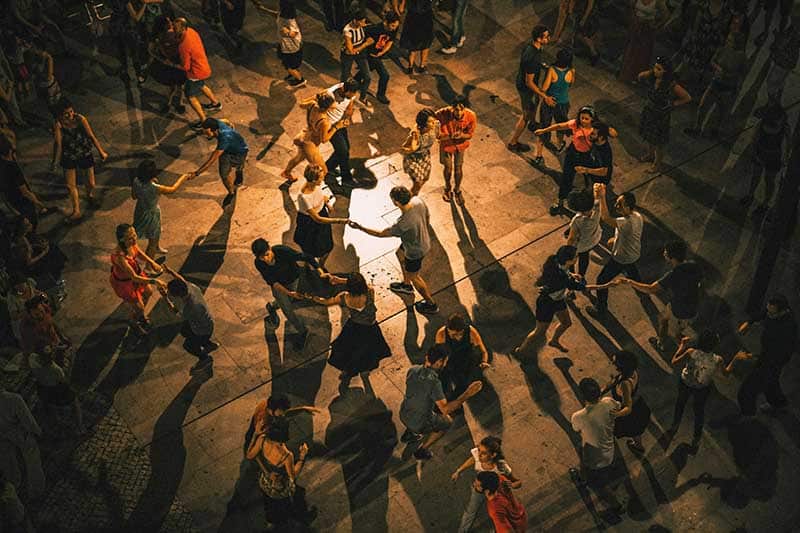 The first Cyprus Swing Festival will be held in a couple of weeks. ELENI PHILIPPOU looks at a dance enjoyed with gusto
 The first time I tried swing dancing, I didn't know anything about the steps, the twists or how you should hold your partner. The music alone transported me to another era. I joined a small class in Nicosia and started from the basics – 1, 2, 3 step and 'no spaghetti arms' as they say in Dirty Dancing. Slowly, I was introduced to the world of swing dancing and the different styles that surround it; lindy hop, charleston, jive and all the other fast, heart-pumping types. It quickly became clear that a three-minute dance routine was a choreographed balance of cardio and memorisation with a bit of theatre.
This was back in 2017. The swing dance community in Cyprus was almost non-existent, made up of a handful more people than those in my weekly class. I remember us talking about going to festivals abroad to get a taste of a bigger crowd, dancing with partners at random and practising improvisation. Now, almost six years later, the community has grown and spread to other cities on the island as well. So much so that the first Cyprus Swing Festival is happening on the first weekend of December.
I caught up with my old dance teacher, who organises the festival to share some insights about this inaugural edition.
"I have travelled to over a dozen countries to participate in swing dance festivals. They all have their own character yet with similar characteristics," the Cyprus event's organiser, and my former dance instructor, Prodromos Chrysanthou said. "In all festivals the attendees are very friendly, it is a very easy and fun dance and everybody interacts seamlessly. This is what we hope to create at our festival as well."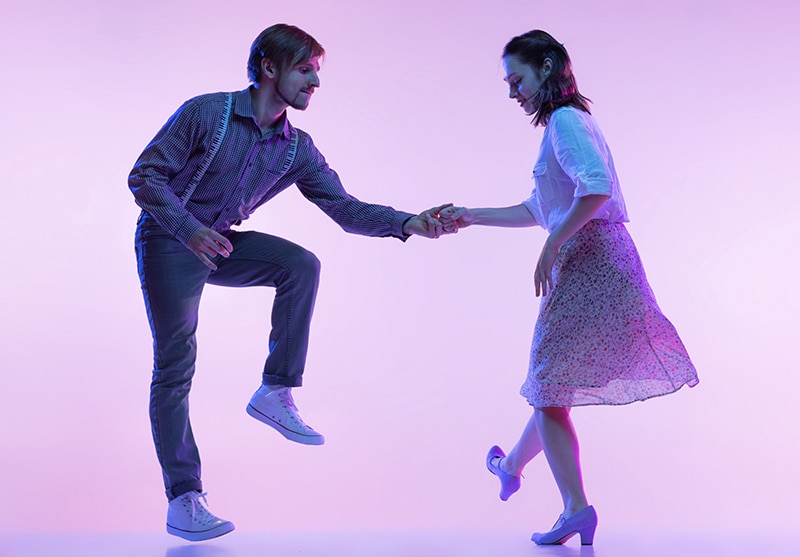 Until now, swing groups around the island would organise small social gatherings to practise the dance outside of a classroom setting. There aren't any big swing parties where students can put their skills to the test like other types of more popular dancers do. Their time to venture out has come and dance lovers can ditch the classroom for three days and head up to the Jubilee Hotel in Troodos for the festival.
"Taking swing dance classes abroad made me realise how much more fun this dance is compared to all the other social dances," Prodromos said. "We started teaching swing all over the island and we established small dance communities in every city. This is the first time we have enough participants to actually go through with a small festival celebrating our favourite dance."
December 1-3 will see swingers attend seminars, competitions and parties. Seven instructors of different nationalities will lead workshops and a party with shows and dance-offs will take place on the Saturday night. Dancers will compete for the best solo jazz performance, the best couple and group performance. The Jack & Jill competition is standard in these types of festivals which adds a touch of improvisation and connection.
"The Jack & Jill competition is a dance competition with no fixed partners or prepared choreographies," explained Prodromos. "The aim is to award dancers who can dance with a random partner, to a random style of swing music and improvise along the way. Emphasis is given to the connection between the dance partners and the music."
A lot of twisting, jiving and jumping around can be expected at the festival and not just by those who've been dancing for a while. The festival welcomes beginners as well, of any dance background and age. "My wish is that people give it a try. It's not about knowledge, it is about getting the feel of it and realising that it is the easiest and most fun dance in the world. Age should not be considered a limitation. We have a large variety of ages in our group ranging from 20 up to 60 years old."

Three days of dancing in the mountains await as December rolls in, grooving to tunes from a bygone era, something that was always one of my favourite aspects of swing dancing. "The music and the dance take you back to the 1940s," concluded Prodromos.
"A period when music was very romantic and people knew how to party and dance with their hearts. We have lost that quality with modern dances. That is why swing dance is making a big comeback throughout the world right now. There are huge swing dance communities in every country in Europe and it's about time it spreads in Cyprus."
1st Cyprus Swing Festival
3-day festival with dance seminars, competitions and parties. December 1-3. Jubilee Hotel, Troodos. For reservations call 95-596006