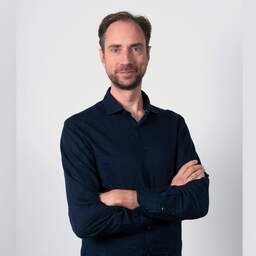 Nov 21, 2023 at 11:38 am Update: 22 minutes ago
David Haakman will be the deputy editor-in-chief of NU.nl from 2024. The journalist has almost eighteen years NRC worked there, but also has experience at NU.nl: twenty years ago he worked as a freelancer in the newsroom.
Haakman was there NRC a pivotal point in the digital development of the newspaper. For example, he headed the internet editorial team, the news service and the social media team NRC. For the past year and a half, he led a new team that creates service stories.
The 41-year-old Haakman is the successor to Lindsay Mossink, who has been editor-in-chief at NU.nl since September. Mossink is happy with the arrival of the experienced journalist.
"At the start of this search it was very clear to me: I am looking for a deputy who can fulfill a coaching role on the floor and at the same time is able to drive innovation. Someone who can make our people better and wants to continue moving with our brand ", says Mossink.
"I found those qualities in our new deputy editor-in-chief David Haakman. David's energy, drive and experience give us a lot of confidence for the future of NU.nl."
'I am incredibly excited to return'
Haakman worked for between 2006 and 2023 NRC. Before that, he was a freelancer at NU.nl for three years, but he also worked for The Gooi and Eemlander and 8Weekly.
"I am incredibly excited to return to the site where I started my journalistic career twenty years ago. I am impressed by how NU.nl has developed as a large and reliable news brand," says Haakman.
"NU.nl is not only the place for the latest news, but also provides quick explanations in articles and video explainers. In addition, the NUjij community is very valuable. That NU.nl recently won the Dutch Podcast Award for the best journalistic podcast , says a lot about what this editorial team has to offer. I look forward to further expanding the success of NU.nl together with Lindsay and the large, talented editorial team."