A gunman opened fire at a southwestern Ohio Walmart Monday night, wounding four people and then apparently killing himself, police said.
The man "walked into the Walmart in Beavercreek around 8:35 p.m. Monday and began firing a gun," police said in a statement on social media.
The gunman died of an apparent self-inflicted gunshot wound, and no responding officers fired their weapons, police said in the statement.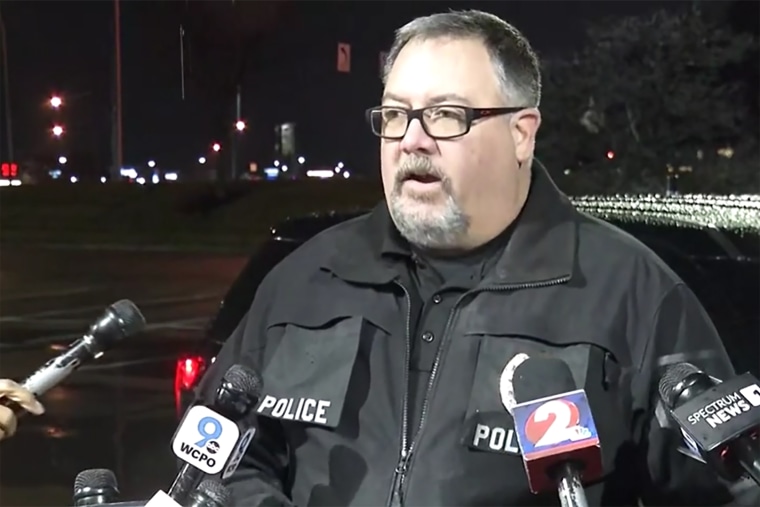 The identity of the suspect was not immediately released. The condition of the four people injured was unknown, police said.
"We have no motive yet, no information on what he may have been thinking, or anything else," Beavercreek police Capt. Scott Molnar told reporters at the scene. "We're still looking into it. It's very, very early in the investigation."
The Ohio Bureau of Criminal Investigation, FBI and federal Bureau of Alcohol, Tobacco, Firearms and Explosives were on the scene assisting, Molnar said.
Walmart said that it was heartbroken by the violence. "This remains a developing situation, and we're working closely with investigators on the scene," a spokesperson for the company said.
Beavercreek is a city of around 46,000 east of Dayton.