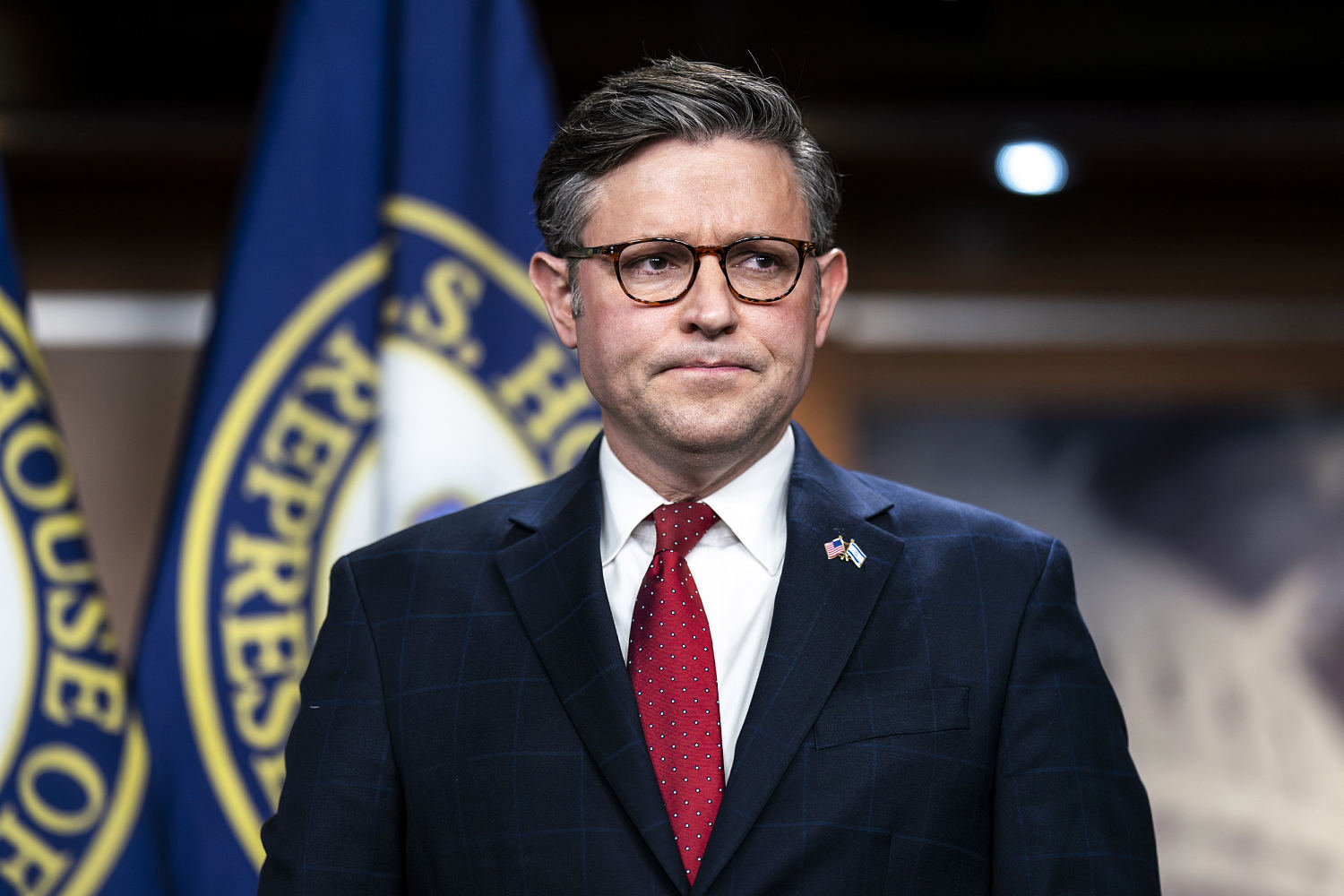 House Speaker Mike Johnson, who recently made clear his endorsement of Donald Trump for 2024, met with the former president on Monday night, according to two sources familiar with the meeting.
The Mar-a-Lago meeting comes days after Johnson told CNBC in an interview that he is "all in for President Trump," who is leading in the polls in the GOP presidential primary.
"I have endorsed him wholeheartedly," the Louisiana Republican said last week.
By endorsing Trump, Johnson broke with his predecessor, Rep. Kevin McCarthy, R-Calif., who declined to back a candidate in the GOP primary while serving as speaker earlier this year. Congressional party leaders often refrain from endorsing a candidate until a presumptive nominee is established.
Trump appeared to boost Johnson's bid for speaker in a post on Truth Social last month, writing, "My strong SUGGESTION is to go with the leading candidate, Mike Johnson, & GET IT DONE, FAST!"
In 2020, Johnson led an amicus brief that was signed by 100 Republicans in support of a Texas lawsuit seeking to invalidate election results in four battleground states won by President Joe Biden.
The New York Times reported last week that years before supporting Trump, Johnson had written in a Facebook post in 2015 that he believed Trump "lacks the character and the moral center we desperately need again in the White House," and suggested that his hotheadedness "is a dangerous trait to have in a Commander in Chief."