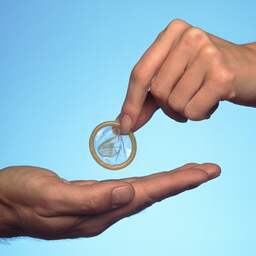 The number of people with gonorrhea continues to grow. The increase that had already started last year continued in the first half of this year.
In the first six months of this year, 6,687 cases of gonorrhea were detected, according to figures from the RIVM on sexual health on Tuesday. That is an increase of approximately 15 percent compared to the last half of 2022. The increase is greatest among women: 38 percent.
Due to the increase, the RIVM asked for extra attention to the disease in the summer. During the introduction weeks at the universities, the GGDs provided additional information about STDs and safe sex.
Gonorrhea is an STD caused by a bacteria. The bacteria can lead to infections. Common complaints are a burning sensation when urinating or a pustular discharge from the penis, also called oozing.
Not all people with gonorrhea develop symptoms or notice them. Men often notice it. Women are less likely to suffer from complaints after an infection. If the disease is not treated quickly, more serious complaints can develop.
The figures also show that the number of STD consultations increased by 12 percent in the first half of 2023.