A Navy Poseidon surveillance plane overshot a runway while approaching a Marine Corps base in Hawaii on Monday, ending in the up in Kaneohe Bay, a base spokesman said.
There were no injuries to the nine people aboard the Poseidon plane in the incident that happened just before 2 p.m. Hawaii Standard Time (7 p.m. ET), Marines Maj. Jordan Fox said.
"All nine passengers aboard the aircraft at the time of the incident are accounted for, and no injuries are reported," Fox said.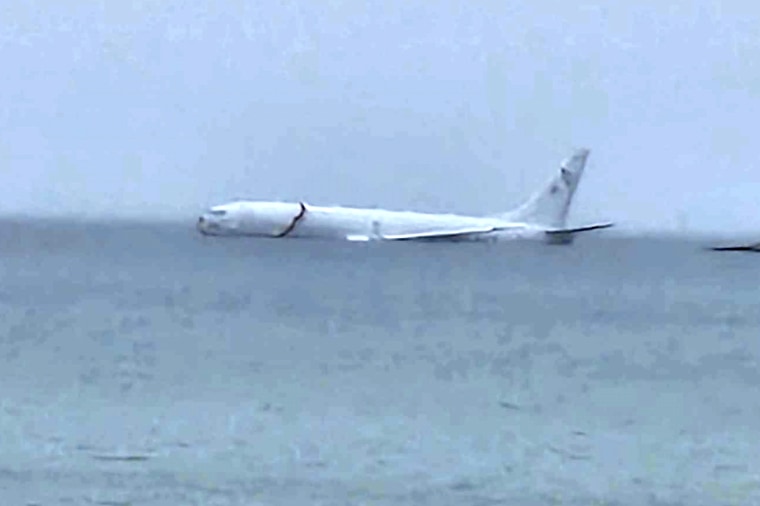 The plane was on approach to Marine Corps Air Station Kaneohe Bay, which is on Marine Corps Base Hawaii, which is on Oahu, Fox said.
A photo from the scene broadcast by NBC affiliate Hawaii News Now showed the aircraft in the water.
Booms have been placed in the water to prevent any hazardous materials from spreading, Fox said.
An investigation into the incident is underway, he said.
The Poseidon is a long-range patrol and reconnaissance aircraft, according to the Navy's website. It has two engines and is a little more than 129 feet long.