Local News
"It is essential that we bring people together to advance proactive solutions and support our communities."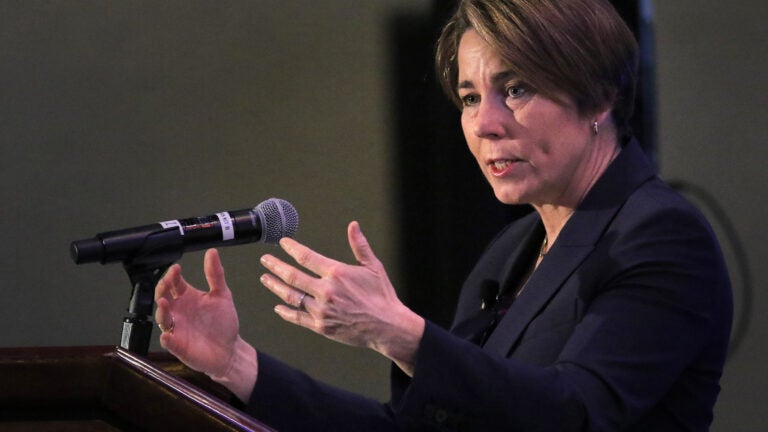 A new state police unit launched Monday that will focus on combating hate crimes in Massachusetts.
The Hate Crimes Awareness and Response Team will be dedicated to "enhancing federal, state and local partnerships and liaising with community leaders to strengthen statewide response to hate crimes and hate-based incidents," Gov. Maura Healey's administration announced Monday.
The unit will be comprised of four to five members of state police, with each person serving as a point of contact for local law enforcement, community, and religious groups within a specific geographic area in Massachusetts.
"With hate crimes on the rise across the country and here in Massachusetts, it is essential that we bring people together to advance proactive solutions and support our communities," Healey said in a statement. 
The new state police team will "will enhance statewide data collection and information-sharing to identify statewide, national, and global patterns and trends; increase stakeholder collaboration and educational outreach; develop advanced training in coordination with the Municipal Police Training Committee to equip law enforcement with best practices for hate crime response; and streamline coordination between federal, state and local law enforcement agencies," according to the governor's office.
The Healey administration announced that in conjunction with the launch of the new unit, it is awarding $461,920 in Hate Crime Prevention grants to school districts in order to support and expand programs focused on reducing incidents of bias. 
According to the governor's office, the Executive Office of Public Safety and Security recorded 440 reports of hate crime incidents statewide in 2022, which is up from 406 in 2021 and the highest number reported since 2002. 
"Recent events at home and abroad provide a tragic and urgent reminder that no community is immune from the unpredictable and devastating impact of a bias-motivated event," Massachusetts State Police Interim Colonel John Mawn Jr. said in a statement. "As our nation continues to grapple with a concerning increase in unlawful acts of hate, the State Police will meet this moment with a robust strategy and sustained commitment to confronting bias and intolerance by strengthening law enforcement partnerships, enhancing community engagement, and delivering advanced training and education to stakeholders." 
Newsletter Signup
Stay up to date on all the latest news from Boston.com