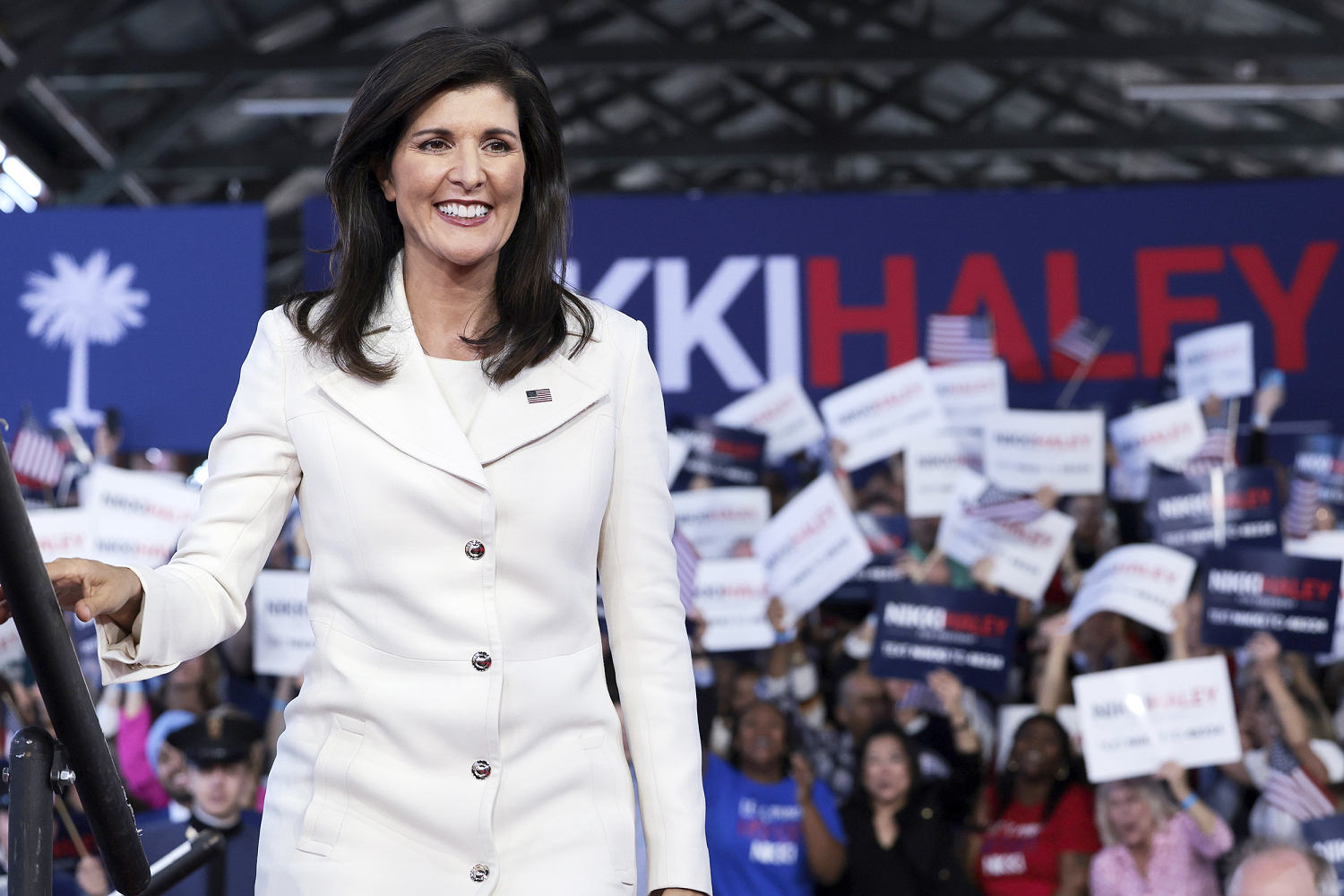 Leaders of Ron DeSantis' Never Back Down super PAC met privately last Tuesday to hash out a strategy for fighting Nikki Haley's rise. Instead, two of them nearly came to blows with each other.
Jeff Roe, the top consultant for the super PAC, got into a heated argument with longtime DeSantis confidant Scott Wagner while a small group of nine board members and senior staff were discussing budgeting.
"You have a stick up your a–, Scott," Roe fumed at Wagner, who is a member of the Never Back Down board.
"Why don't you come over here and get it?" Wagner responded, rising from his chair. He was quickly restrained by two fellow board members. The interaction was relayed to NBC News by a source who was in the room.
The infighting represents an escalation in the long-running war between Never Back Down's professional political operatives and DeSantis' Tallahassee-based inner circle over who is to blame for the governor's failure to compete effectively with frontrunner Donald Trump for the Republican nomination. DeSantis' monthslong tumble created an opening for Haley, whose rise in the polls and newfound affection from mega-donors pose an existential threat to the Florida governor's campaign.
DeSantis and his wife, Casey, have been among those increasingly upset at Never Back Down's leadership, according to two sources familiar with their thinking. And, after tempers flared at last week's meeting, three close DeSantis allies — David Dewhirst, Jeff Aaron and Scott Ross — launched a second super PAC, Fight Right Inc., in part at their urging.
Dewhirst until recently was an adviser in DeSantis' official gubernatorial office, and he is very close ally with James Uthmeier, who was DeSantis' chief of staff before becoming his campaign manager. Aaron is a Florida lawyer, and Ross is a lobbyist.
"This is James taking over the money," one Republican source familiar with the decision-making process said of the power struggle that has emerged in the wake of Fight Right's creation.
The group began airing an ad in Iowa Tuesday that compares Haley to former Secretary of State Hillary Clinton — a favorite target of conservatives for more than three decades.
DeSantis' campaign, which cannot legally coordinate with either of the superPACs, portrayed Fight Right as a welcome entrant into the 2024 political arena and Never Back Down as an important ally.
"We are excited to see even more backers stepping up to support Ron DeSantis' candidacy," DeSantis campaign Communications Director Andrew Romeo said. "We've already seen tremendous value in the support of groups like Never Back Down, and adding new allies to the mix to independently help spread the governor's message will only strengthen our advantage in the important weeks and months ahead."
The rationale for establishing Fight Right Inc. is the one thing that does not appear to be in dispute: Never Back Down couldn't keep attacking Haley without hurting DeSantis.
The super PAC pulled down its ads in Iowa after polling and focus groups showed they weren't working, according to two sources familiar with the decision. Even worse, Never Back Down's leaders concluded, the spots were backfiring on DeSantis. Voters readily connected him to the super PAC that has heavily promoted its sponsorship of his travel, his advertising and his grassroots organization.
Never Back down branding "stuck like glue" to DeSantis, said a person familiar with the internal deliberations.
That was the impetus for a larger set of Never Back Down strategy meetings last week that were designed to hash out a strategy for creating momentum — or, at the very least, figure out how to bring down Haley without damaging DeSantis.