Real Estate
Be cautious of scam posts on online platforms.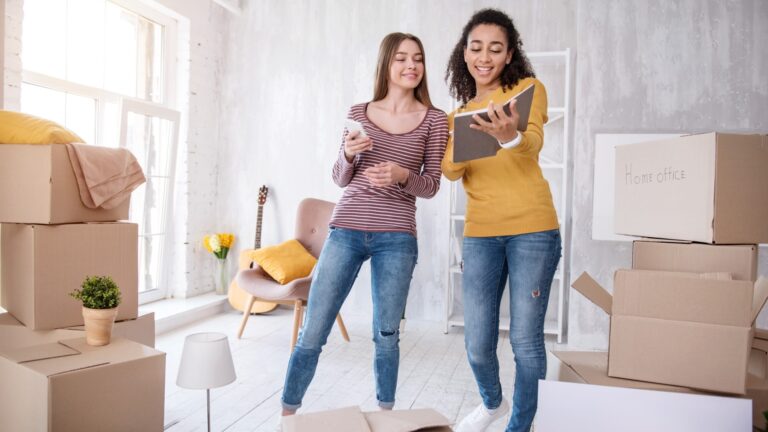 The process of finding a trustworthy and compatible roommate can be stressful. Renters run the risk of moving in with people who eat all your food, leave wet towels on your bed, and fail to pay their fair share of the utilities.
You can ask around, scour online platforms, or scour bulletin board fliers.
When vetting roommate candidates, it is important to look at their finances and ask whether they have guests over a lot or have pets. Are they night people or up with the sunrise?
Websites that require users to submit profiles can help with this process. Some also offer background checks. No matter the search method, renters should be wary of all postings and never give out banking information. The Graduate & Family Housing Division of Student Life at the Massachusetts Institute of Technology offers the following tips:
Don't use your full name or give your age on the internet
Don't open strange messages or email attachments
Talk on the phone before meeting. When you do meet in person, make sure it is in a public place during the day, and tell friends/relatives where you are going and when. Even better, bring a friend.
Here are six ways to look for a new roommate:
Social media can be one of the most convenient ways to find a roommate. Facebook is a helpful platform with the opportunity to join various groups. There is a group for almost every rooming need. Enter "find roommates in Boston" or any other city in the search bar, and dozens of groups will pop up that can be a resource. In these public or private groups, you can scroll through posts for eligible roommates. There may also be an option to create your own post explaining exactly what you are looking for in a roommate. Other members of the group can then comment on the post. Many of these groups are moderated to prevent scams.
However, since it is an online platform, users should be cautious of the potential dangers of finding a roommate this way. It is important to do further research on candidates.
Many people think of Craiglist as a convenient way to buy or sell furniture or purchase discounted tickets, but the site can be an option to find a roommate. As with Facebook, Craigslist can attract scammers, so it is important to do your due diligence. You can post and conduct searches. When making a post, it is important to be specific about the type of person you are looking for and the living situation you seek. The site is free.
Roomi is a website and mobile app you can use to find rentals and roommates. Roomi can also narrow the search to specific neighborhoods. Renters can create a profile with their age, profession, and other details about their living habits and life, but be cautious about revealing personal information. To heighten security, Roomi offers a background check option for a fee. To ensure further safety, the site does not require an email address. The site is free, but if you want to use premium tools, it costs $14.99 a week or $29.99 a month. 
This site is not designed for finding a roommate, but you can use it to locate vacant rooms. You can narrow the search by city, price range, and the number of bedrooms available. Renters can communicate with the current tenants for more information.
Similar to Roomi, Roommates.com can help you find a housemate by simply making an account and posting. Prospective renters can narrow down the search by location, and price, among other parameters. Making an account is free, but you need to pay to use the premium tools: $5.99 for a three-day trial, $19.99 for 30 days, and $29.99 for 60. The premium features that come with the paid version include ID verification, full-sized pictures, and profile views.
6. Ask friends and family!
The best roommate connections can be made through friends and family. This is often a more reliable, more secure approach.
Address Newsletter
Get the latest news on buying, selling, renting, home design, and more.