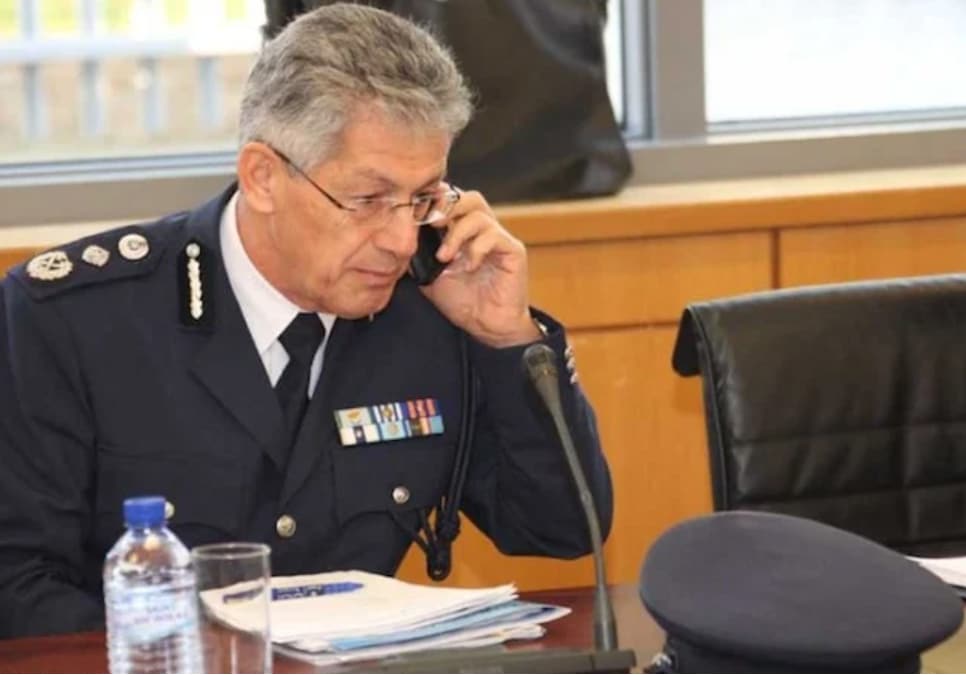 The Supreme Court has rejected former police chief Michalis Papageorgiou's appeal against his sacking in 2014.
Papageorgiou was relieved of his duties as police chief after Elam members stormed a debate on reunification at the Cyprus University of Technology (Tepak) which was attended by former Turkish Cypriot leader Mehmet Ali Talat, breaking a window and throwing a molotov cocktail.
A Turkish Cypriot journalist was injured in the incident, and another had their camera stolen.
Then president Nicos Anastasiades moved to fire Papageorgiou the following day, writing to him that "I wish to inform you that after yesterday's events which took place in Limassol, as well as a host of other acts and omissions which proceeded that event, I have been led to take the decision to immediately suspend you."
He added, "I have taken seriously your repeated lack of respect for the decisions of the Republic's institutions, such as the decisions of the courts and the ombudsman. The erroneous performance of your duties also played a decisive role in my decision."
Papageorgiou's appeal claimed Anastasiades had "assigned culpability" and "defamed" him.
However, the court ruled that the move to sack Papageorgiou was a "governmental act" and therefore does not fall within the jurisdiction of the courts to decide whether or not the merits of his dismissal were right or wrong.
They added that the decision to relieve Papageorgiou of his duty did not contain any comment or remark about the nature of his dismissal but was rather published in the government gazette as a matter of course.
The letter sent by Anastasiades to Papageorgiou was therefore effectively treated as a personal contact between the pair and was rendered irrelevant to proceedings as to whether or not Papageorgiou had been wrongfully dismissed.
At the time, Talat welcomed Anastasiades' reaction to the incident, telling TV channel Kanal Sim "the statements of the Greek Cypriot administration are pleasing. We hope such opponents of police will not be allowed."
He also took the time to criticise the police's actions on the day, saying they "should have taken the requisite measures" to prevent the incident.
He added that Anastasiades had "called, apologised, and said such demonstrations will not be allowed again. We must be calm and not allow such minority fanatics."
In a separate statement, Anastasiades had said "the state will not tolerate any form of fascist behaviour, from anyone or whomever."
Meanwhile, then government spokesman Christos Stylianides described Elam as a "terrorist organisation".