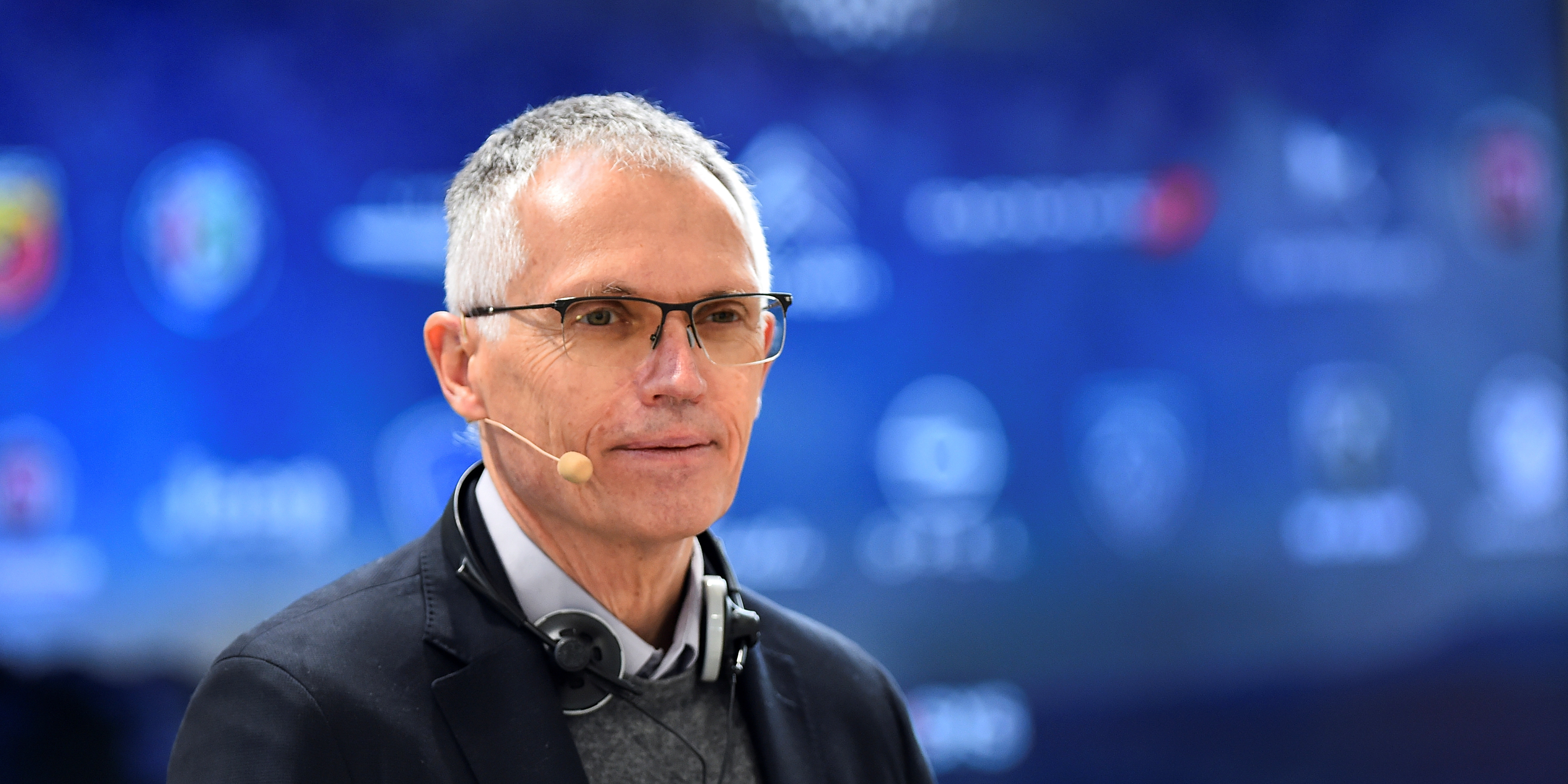 After a record last year, the average remuneration of CAC 40 bosses fell by almost 15% in 2022 compared to 2021. It still amounts to 6.7 million euros, compared to 7.9 million last year, according to a report published this Tuesday, November 21 by the Proxinvest firm.
7.9 million euros: the average annual remuneration of CAC 40 bosses, unheard of in 15 years
No reason to complain about them though. This decrease is "illusory", warns Jehanne Leroy, director of ESG research (environmental, social and governance criteria) at this consulting company. It is explained by the stratospheric remuneration of Carlos Tavares, the general director of Stellantis in 2021 at… 66.7 million euros, according to Proxinvest. However, it amounts to 19.6 million euros in 2022. It was also "the first time in 15 years » that a company presented a total remuneration greater than 50 million euros according to the firm, which the Franco-Italian-American automobile group refuted, instead putting forward a remuneration of its boss of 19.15 million euros.
Consequently, this decline distorts the average of all leaders. This is the reason why Proxinvest prefers to compare the 2022 remuneration of the bosses of companies listed on the stock exchange with that of 2019, considered more representative. And the observation is clear: "Average remuneration increases by 29%" on the CAC 40, notes Jehanne Leroy.
Same observation for the 120 largest listed companies
On the expanded SBF 120 index, which brings together the 120 largest companies listed on the Paris Stock Exchange, including those of the CAC 40, the trend is the same. Namely a drop of 6% over one year, to 4.2 million euros in average remuneration, but still higher than 2019 by more than 14%. Excluding 2021, "average total remuneration in all indices is the highest in 16 years", according to the report.
As a reminder, the Proxinvest report takes into account all forms of executive remuneration: fixed, annual bonus, tokens, benefits in kind, stock options and free performance shares valued on their grant date, cash incentives. and other indirect forms of remuneration. Figures may differ from data reported by companies, such as last year with those published by Stellantis.
Stellantis: Carlos Tavares' colossal remuneration widely validated by shareholders
In any case, this is not the only study to point out the strong increase in French companies listed on the stock exchange. Last spring, another report, that of the Oxfam associationhighlighted that between 2011 and 2021, the CEOs of these structures increased their compensation by 66% on average, while that of employees only increased by 21%.
Carlos Tavares loses his throne
The Proxinvest report also draws up a ranking of the highest paid executives. At its head in 2022, Bernard Charlès, the general director of Dassault Systèmes, with 33 million euros. However, this is less than its 44.1 million euros last year. His remuneration, mainly in shares, "compensates for the past" And "catch up on the years" during which the manager did not have remuneration linked to the situation of the company, explains Jehanne Leroy. Next year, with the arrival of a new general manager, "who has benefited throughout his career" incentive measure, remuneration "should be more online", she emphasizes.
He therefore dethrones Carlos Tavares, who falls to third place in the ranking with his 19.6 million euros. He is in fact narrowly surpassed by Daniel Julien, CEO of Teleperformance (19.7 million euros). This company, little known to the general public, has developed around customer experience management on behalf of other companies. With 15.1 billion euros in capitalization, it is the 33rd largest company in the CAC 40, which it entered on June 22, 2020 in place of Sodexo.
(With AFP)