Hungarian Prime Minister Viktor Orbán organized a referendum on the issue of further EU aid to Ukraine. In it, he draws attention to the fact that Brussels does not want to unblock funds for his own country, at a time when Kyiv is trying to secure new support from its Western allies.
The Financial Times points out that one of the 11 questions put in the referendum, which began on Saturday, was: "Brussels wants even more money to support Ukraine… We should not pay more to Ukraine until we get the money that is ours."
The plebiscite is expected to last until early January. Other questions focus on limiting the EU's plans to offer Ukraine more weapons or money, then there is also the matter of membership or stopping Ukrainian grain imports. Voters can respond in writing or online and the result is not binding. V. Orbán is trying to consolidate his position before next year's European Parliament elections, write the Financial Times.
All this is happening ahead of a key EU summit in December, where heads of state and government are expected to reach an agreement to support Ukraine in its fight against Russian invasion. Hungarian voters are also asked about migration and terrorism, with Budapest accusing the EU of contributing to the funding of Hamas. V. Orbán officially shows his loyalty to nationalist parties in Europe and openly advocated the return of Donald Trump to the post of US president. Government billboards across Hungary depict European Commission President Ursula von der Leyen and Alex Soros, son of American financier George Soros, with the message: "Let's not dance as they whistle."
A similar government-sponsored billboard campaign ahead of the 2019 EU elections featured then-Commission President Jean-Claude Juncker alongside Soros Sr., who is of Hungarian descent, a Holocaust survivor and a longtime opponent of V. Orbán. The campaign was seen as deeply anti-Semitic as it closely resembled World War II-era Nazi posters that vilified the "laughing Jew". It caused such an uproar that it eventually led to the expulsion of Fidesz from the European People's Party, the pan-European umbrella group of centre-right parties.
Daniel Hegedüs, an analyst at the German Marshall Fund of the United States of America, said that the latest campaign signals that V. Orbán is ready to take the confrontation with the EU to the next level. While Hungary and EU officials had previously indicated that unblocking the funds was within reach, "now Orbán has either completely given up on them or no longer considers them a strategic priority," D. Hegedüs said. According to him, even the European Commission cannot release funds so easily now in order not to lose face.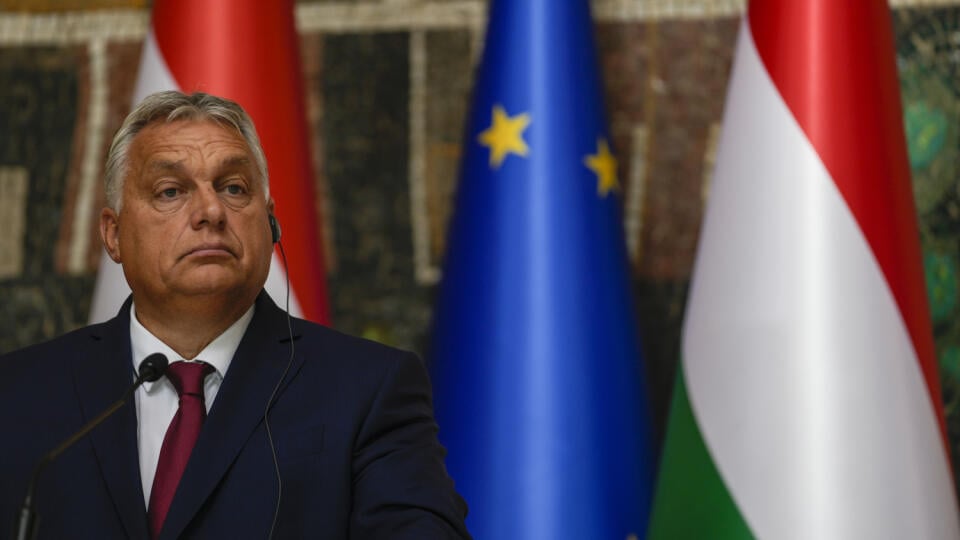 Don't overlook

Viktor Orbán compared the European Union to the Soviet Union