After the successful premiere in Bratislava in 2022, the Visegrad 4 Business conference is moving to Prague, where its second edition will take place on November 28. With the participation of two hundred entrepreneurs, innovation, defense, generational change in companies and the renewal of Ukraine will be discussed, reports the chairman of the Council of Slovak Exporters, Lukáš Parízek.
In the opening morning panel, representatives of state institutions will present the role of the state in the field of export support. During the day, two expert round tables will be organized on the topics of healthcare and aviation industry. Leaders from various areas of business within the V4, high-ranking state officials including state secretaries, deputy ministers, diplomats and renowned experts in the field of economy and trade have also confirmed their participation in the conference.
Visegrad 4 Business conference co-organized by the Council of Slovak Exporters, the Association of Exporters, MAPI Business Club and the Polish Economic Forum. The conference is organized with the financial support of the International Vyšehrad Fund, the Ministry of Foreign Affairs of the Czech Republic and RENOMIA.
The conference will provide an opportunity for entrepreneurs from the V4 countries to discuss topics of common interest in the field of business, and at the same time it will be a platform for informal meetings and networking.
"At this time, when the Visegrad Four is still going through a political crisis, it is important to emphasize the economic cooperation of neighboring countries and show the V4 region from a positive side as well," said Lukáš Parízek, founder of the Visegrad 4 Business conference.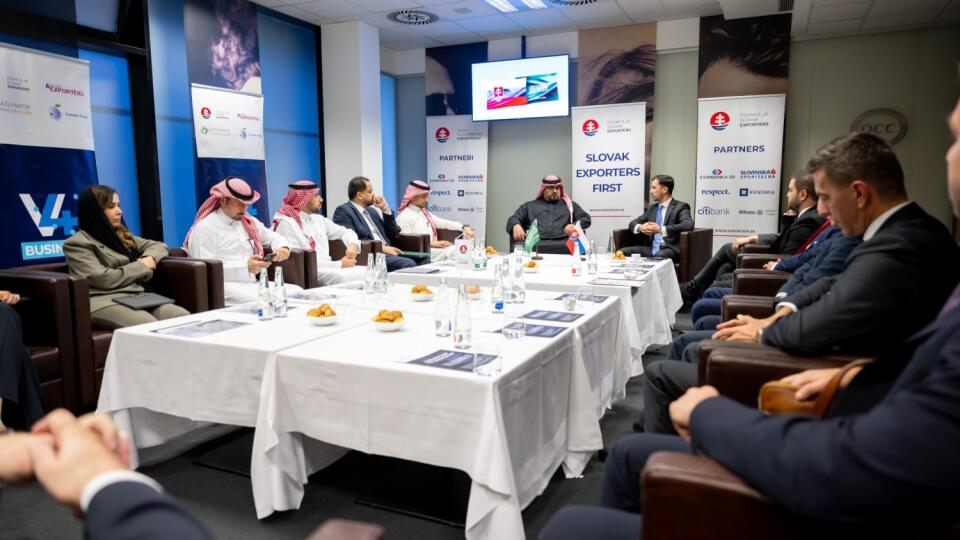 Don't overlook

The exporters held talks with Saudi Economy Minister Faisal Alibrahim