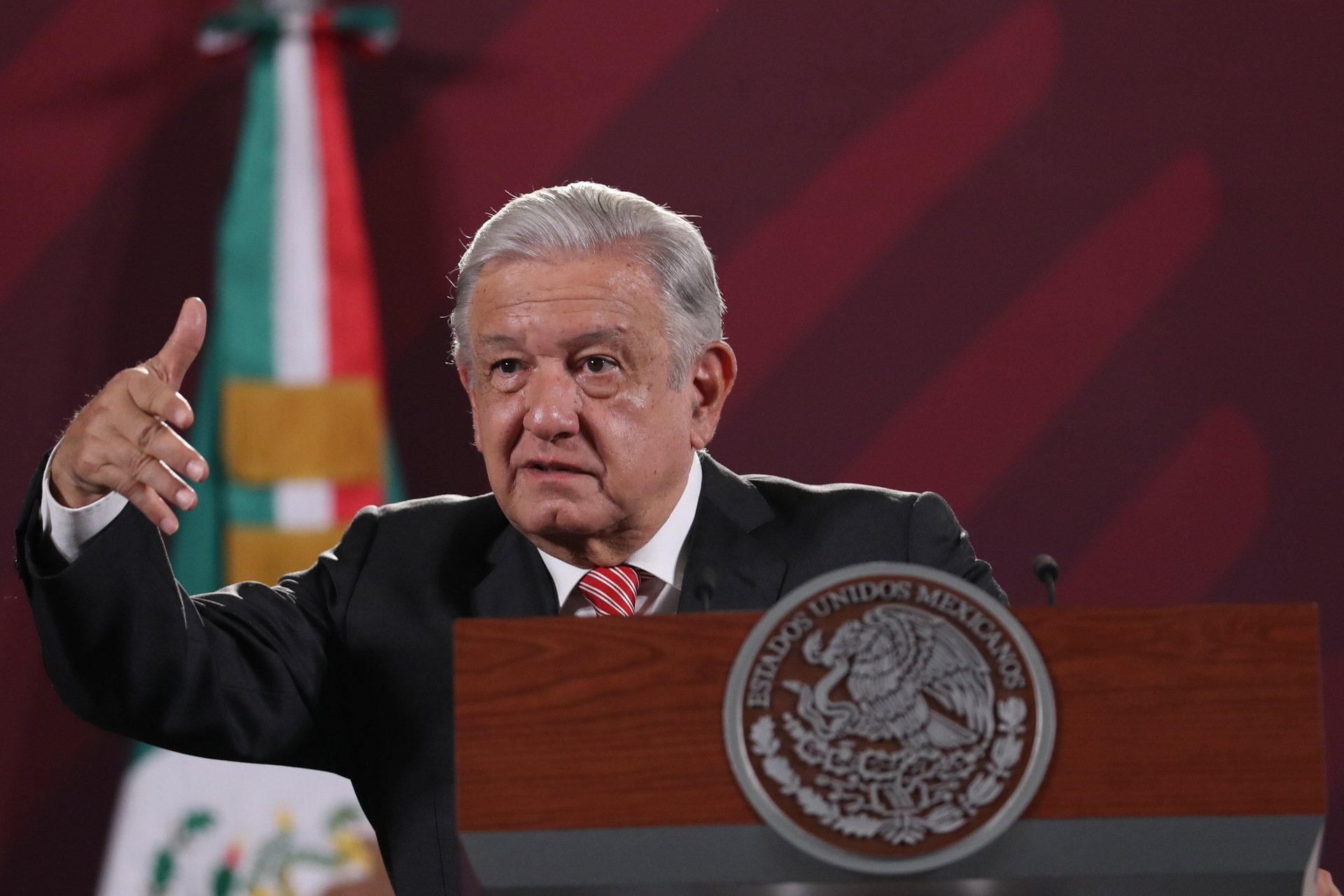 Considering that it may violate equity in the contest in the local electoral process, the Complaints and Complaints Commission of the INE approved the implementation of measures against President Andrés Manuel López Obrador, for improperly expressing himself about the election in the State of Mexico and social programs.
Unanimously, the commission approved a guardianship to urge the president to refrain from ruling on these issues. In addition, measures were approved to withdraw his statements from the morning conference.
The complaint was filed by the Party of the Democratic Revolution (PRD) and Movimiento Ciudadano for violation of the principle of equity, use of social programs, improper use of public resources and personalized promotion.
The Commission pointed out that "the statements expressed there, from a preliminary point of view, are possibly of an electoral nature, which do not have legal coverage, since the defendant openly makes express pronouncements about the electoral contest of the State of Mexicowhich can also influence the state of Coahuila".
He warned that there is a real risk that the denounced conduct will occur again, since the President has been ordered by the Complaints and Complaints Commission on at least three occasions to refrain from these conducts, but has continued with political and electoral manifestations of repeated way.
In the morning conference on May 24, President López Obrador pointed out that there was a campaign in the media to influence the election in the State of Mexico. Also, hI mentioned the social programs promoted by the federal government.
Counselor Claudia Zavala stated that there is a possible violation of the principles of neutrality and equity, and therefore, she should be urged not to pronounce on the issue to avoid damage to the electoral contest.
"We have distanced ourselves at other times, but I think our arguments complement each other in this case," he said.
Counselor Jorge Montaño stressed that the democratic principles of the electoral process must be respectedand given the proximity of election day, the measures against the head of the Executive are appropriate.
"Although we have been very respectful, we have even protected freedom of expression, let's remember that this freedom is not absolute," he said.
For her part, the counselor Rita Bell López pointed out that the president's expressions fit into the prohibitions of positioning in the local electoral period.