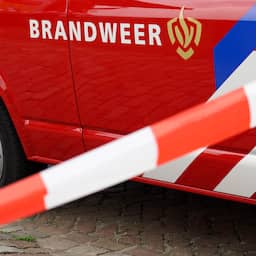 ---
May 27, 2023 at 10:16 amUpdate: 8 minutes ago
In the night from Friday to Saturday, one person was injured in an accident with a boat on the Maas near Heijen in Limburg. A search is underway for two other persons who may have been on board.
Firefighters were still on the scene around 8:30 a.m. Saturday morning.
The emergency services came into action around 2.30 am after a report was received about an accident with a boat in which no other vessels were involved.
Two people were found near the Mergeldijk. One was on the shore, the other was in the water, says a police spokesperson. The boat was gone. One of the two was injured and has received medical attention.
In the course of Saturday morning it became clear that only one person had been on the boat, and not both, as the police previously reported. "The other person was not on the vessel at the time of the accident."
These persons told the emergency services that two people were still on board. The search has been going on ever since. A special team of the police is helping the fire brigade with the search on the Maas.
It is still unclear how the accident happened, according to the police.