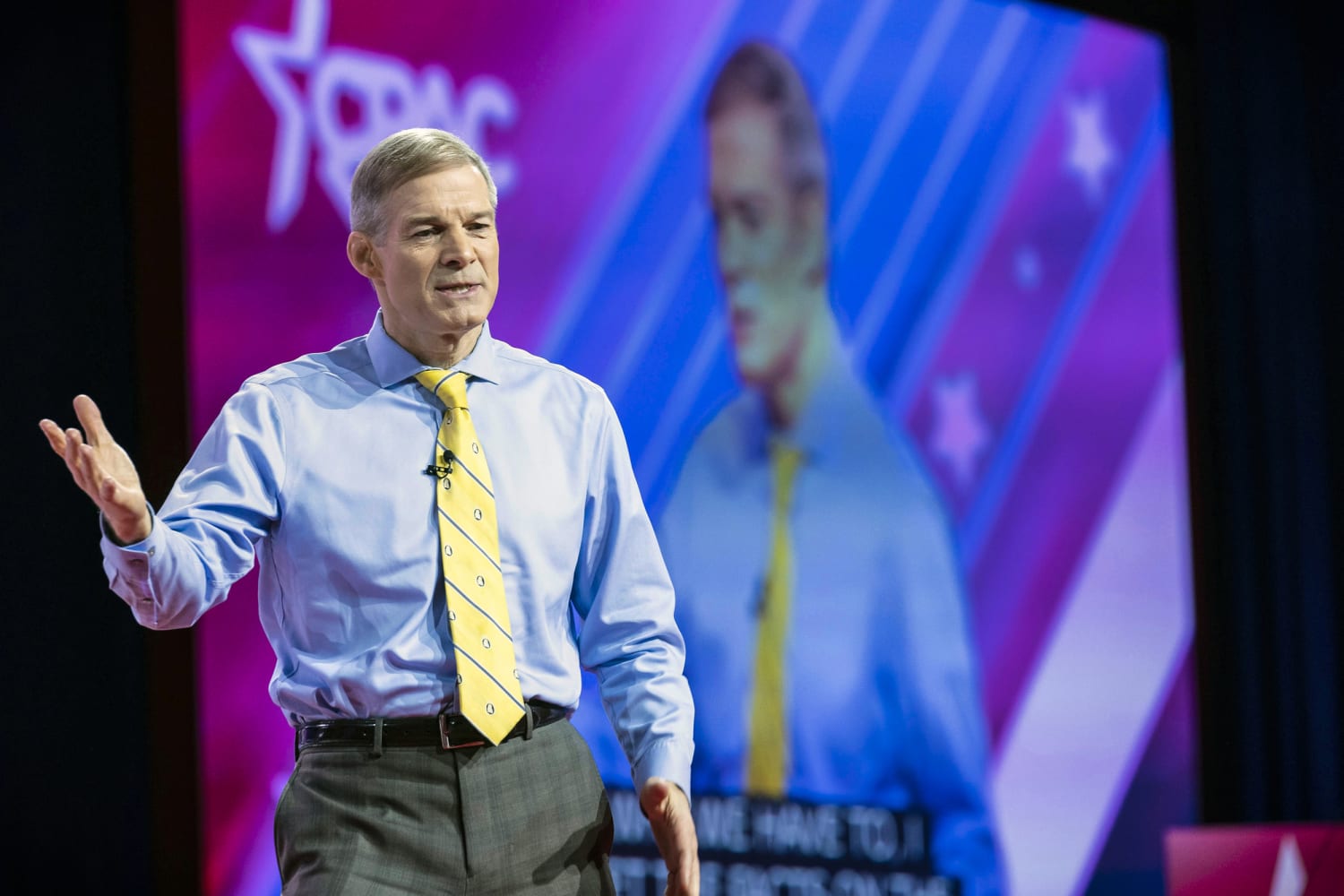 House Judiciary Committee Chairman Jim Jordan on Monday subpoenaed a former Biden administration official who oversaw the Department of Homeland Security's disinformation board.
Jordan, R-Ohio, called on Nina Jankowicz to appear before the committee for an April 10 deposition as Republicans scrutinize the short-lived Disinformation Governance Board that drew widespread GOP criticism after it launched last year.
The subpoena comes after Jankowicz "ignored voluntary requests for a transcribed interview," Jordan said, citing two letters last year and three letters since he took the helm of the committee in January.
On Twitter, Jankowicz said she would comply with the subpoena, and defended her work at the agency.
"I will happily testify to the truth of the Board under oath: That it was a working group meant to address disinformation that endangered Americans' safety, and that — because of the Republican Party's irresponsible lies about it — our democracy is less secure," she tweeted.
In response to a request for comment, Jankowicz told NBC News that "the abuse of congressional oversight powers is about to get wildly out of control" under Jordan.
"His 'weaponization' committee is the entity that is actually weaponizing our government, and the American people deserve better," she wrote in an email.
In a new letter to Jankowicz on Monday, Jordan said the committee is considering potential legislation that would prohibit establishing boards like the one at DHS, adding that Jankowicz was "uniquely situated" to provide information to those ends.
Before her appointment to run the board, Jankowicz was a disinformation fellow at the Wilson Center, a Washington-based public policy think tank, where she studied the intersection of democracy and technology in Central and Eastern Europe.
Jankowicz resigned in May after the board was paused amid criticism from congressional Republicans, who sought to pass legislation to bring an end to the board. DHS shuttered the program in August.
In an MSNBC interview after her resignation, Jankowicz argued that the board had been mischaracterized by Republicans and said its role was to battle disinformation while protecting Americans' freedom of speech, privacy and civil liberties.
Jordan on Monday also subpoenaed Chip Slaven, the former interim executive director and CEO of the National School Boards Association, and Viola Garcia, the organization's former president.
Both Slaven and Garcia were involved in requesting federal law enforcement support in response to heated and sometimes violent local school board meetings.
In a September 2021 letter to President Joe Biden, they said that public schools and education leaders were "under an immediate threat," while calling on federal law enforcement for assistance in handling "the growing number of threats of violence and acts of intimidation occurring across the nation."
Weeks later, Attorney General Merrick Garland issued a memo directing the FBI to hold strategy sessions with law enforcement to address threats to school board members, teachers and other public school staff.
Jordan previously subpoenaed the Justice Department, FBI and the Department of Education and FBI director Chris Wray over their actions relating to school boards.