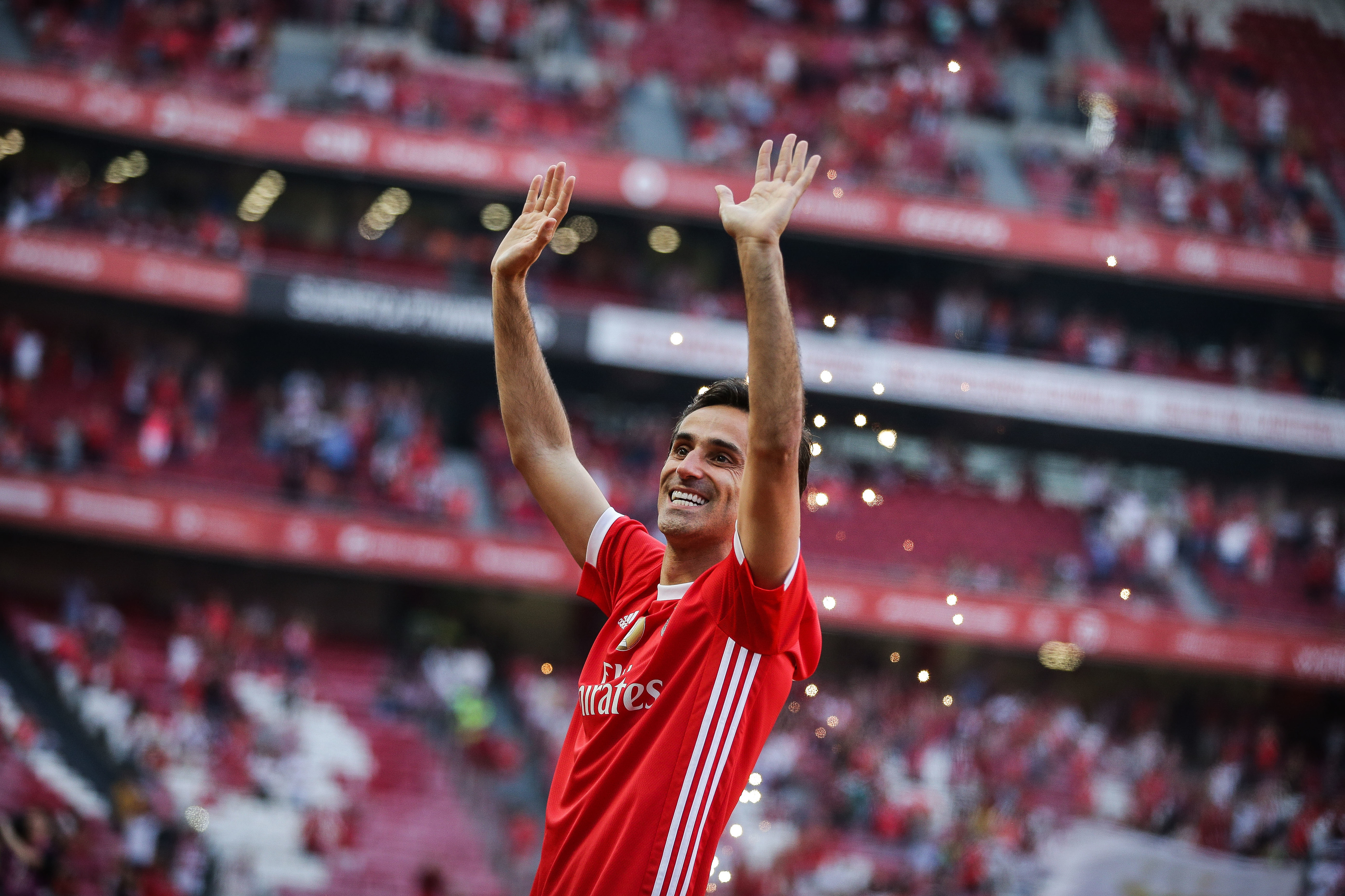 Benfica is 90 minutes away from stamping the 38th title in its history. The calculations are easy to do: a victory guarantees the title and even a draw could serve Roger Schmidt's charges.
Deciding the title in the last round is not even new for Benfica, as this is the 16th time they have gone through this 'scenario'. So far, things have gone well for the reds and there are those who don't doubt that this will continue to be the case.
Four seasons ago, specifically in 2018/2019, Benfica went through the same situation. He was fighting for the title with FC Porto, as he is now, and he reached the last round depending on himself. The opponent was the same, Santa Clara. The difference was that at the time the Azoreans had not been relegated, unlike at the present time.
Regardless of the opponent's situation, nothing changes. At least that's Jonas' opinion. The Brazilian striker who was missed at Luz reminded the SAPO24 the game from that time and launches this Saturday.
"They will not fail. The group has dreamed of this since the beginning. I left many friends there and I have spoken with some, the confidence is great", began by saying the Brazilian, then recalling the 2019 clash.
If anyone deserves this joy, it's Rui Costa. Assembled a large group, players and coaching staffJonah
"We were also confident. We were playing at home, we knew we couldn't let the supporters down and we also really wanted to win. Now it's the same. Everyone knows that players play for the supporters, for the club they represent, but they also want to win. moment, nobody wants to lose. Being the last game, knowing that they depend only on them, then it's always easier. Just think of the 65,000 that will be in Luz and the millions spread all over the world. The title will be easy", he said the Brazilian, who, however, does not forget the opponent.
"I know that Santa Clara has already been relegated, but that doesn't mean anything. A lot of people will think that they won't do anything, they'll just show up on the field. Wrong! It's much easier to play like that, without pressure. They have nothing win or lose, they will play the game for the game and many players will want to show something. Nobody wants to play in the second division, so they have the last opportunity to show something. It won't be easy, nothing, but Benfica has everything to win ", he referred.
Jonas still remembers the times he spent with an eagle on his chest, recognizes that Benfica is "one of the loves" of his life and does not forget the now president Rui Costa.
"He was one of those who helped me the most at Benfica, he's a great friend. I'm pleased for him, too. If anyone deserves this joy, it's him. He put together a great group, players and technical staff. a great job, they were very right choices and Benfica has everything to succeed in the coming years. It is important to return to the titles this year, but I am sure that the next ones will also be of great success", highlighted the former the players who can be decisive in this confrontation with Santa Clara.
"Is Gonçalo Guedes injured? What a shame, I still played with him at Benfica, when he joined the first team, he has an incredible talent, I hope he stays next season. There's also Gonçalo Ramos. Similar to me? Only if it's in goals, if I I scored a few, he too. He's a great player, a scorer, I like it a lot. I'll hope he scores this Saturday, but if it's not him, another one. Even Vlachodimos, one goal is enough", he said.
Benfica suffered with the World Cup and with national team games, the players were more tired and less competitive, but that's normal. The important thing is that now Benfica only depends on you and I'm sure nothing will failJonah
The title will be decided in the last round, as in almost 40% of editions so far. Jonas, however, already expected that he would be handed over to his Benfica.
"The Portuguese league is very complicated. Benfica, FC Porto and Sporting are always the favourites, but there are other clubs that are very competitive. compete in the last rounds, but this year I thought that Benfica would win earlier, for everything they did at the beginning. Not because of any lack of competitiveness, but because of everything they did this season. But it is true that Benfica is not the only club to play well and to win and there are less good moments at the time. Benfica suffered with the World Cup and with national team games, the players came out more tired and less competitive, but it's normal. The important thing is that now Benfica only depends on of you and I'm sure nothing will fail", stressed the Brazilian, who already dreams of the party at Marquês de Pombal.
Jonas, in addition to the current championship, also has confidence in the future of the Reds. He knows that it will be difficult to keep all the good players, but he believes that everything will be overcome.
"Benfica has been doing good business for many years. I remember Rúben, João (Félix), many, but they always managed to turn around. The club has a scouting very good, whether in Portugal or around the world. Everyone wants to play for Benfica, they know it's a club that trains well and helps other goals. Unfortunately, the Portuguese championship cannot rival Spain or England, for example, but young players know that Benfica can help them. So I have no doubt that even if Benfica loses some players, which is natural, they will come back on top. I'm sure that Rui Costa's project will bring a lot of joy to the fans", he concluded.