---
May 26, 2023 at 8:52 amUpdate: 2 minutes ago
Sigrid Kaag could not hold back her tears during an interview with Twan Huys on Thursday. The Minister of Finance saw in a video how two of her daughters said they feared for her life.
Kaag was a guest in the interview program College Tour by Twan Huys. In it, she was asked about her work as a minister and status as a well-known person.
In a video, her daughters expressed their concerns about their mother. "It only has to go wrong once. I actually want her to find another job." They say they are afraid "that my mother will end up like Els Borst".
Former Health Minister Borst was found dead in her garage in February 2014. The D66 politician turned out to have been stabbed to death. The perpetrator was a psychiatric patient who was angry about her euthanasia policy.
Her children's call brought tears to Kaag. "I'm a bit quiet about it. They are my children," the D66 leader responded. The whole episode of College Tour can be seen on Sunday.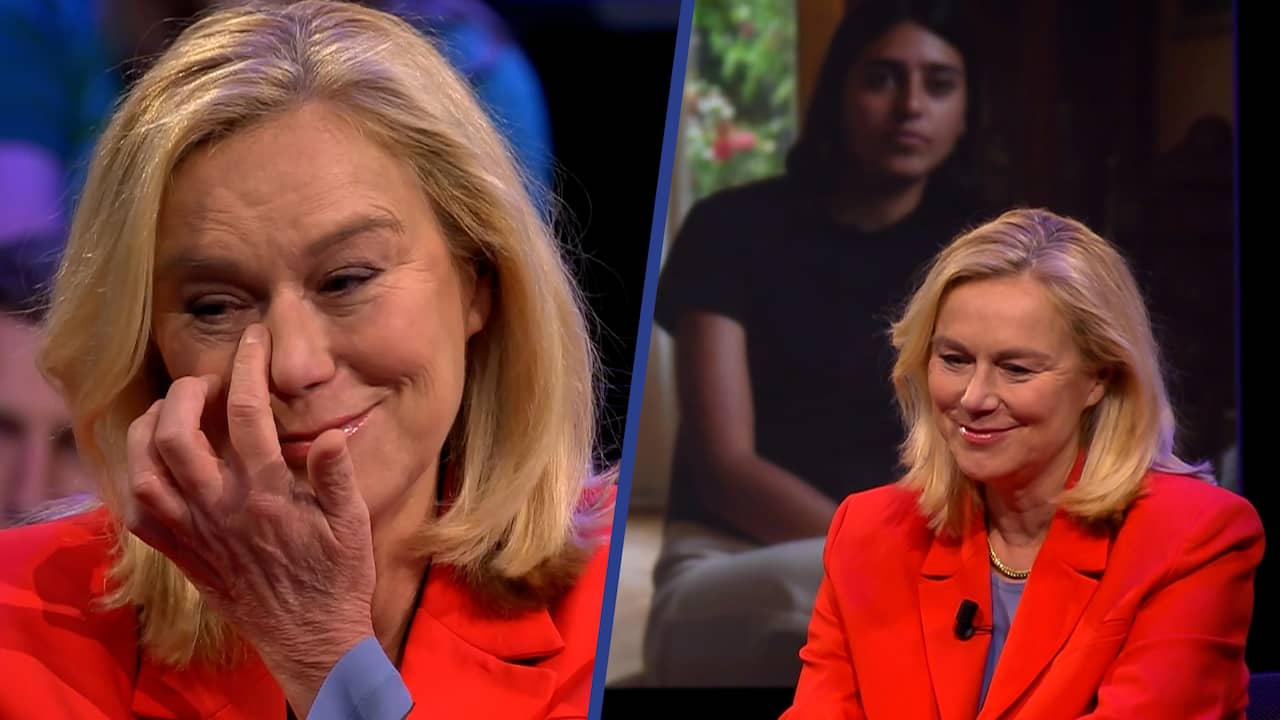 More threats towards politicians
Kaag has been the target of threats for quite some time, just like many of her colleagues. Last year, the police received a record number of reports of threats against politicians.
More than half of the threat reports were made by PVV leader Geert Wilders. By far the most criminal threats came from outside the Netherlands.
Kaag himself was visited at home in January 2022. A man waved a torch in front of her house and shouted conspiracy theories. He was sentenced to five months in prison last February.
Kaag thinks 'constantly' about his political career
According to Kaag, it is a "continuous weighing" whether she wants to continue with her political career. Without an upcoming election, quitting is out of the question now.
The minister and her family often talk about it. "I am not made of sugar, and I feel a great responsibility as a minister and party leader."
In any case, the D66 leader hopes that the "sliding scale" of threats and intimidation of, for example, politicians and judges will come to an end. According to her, the public climate in the Netherlands has been poisoned in recent years. "You can have different opinions, but keep it safe and respectful to each other."