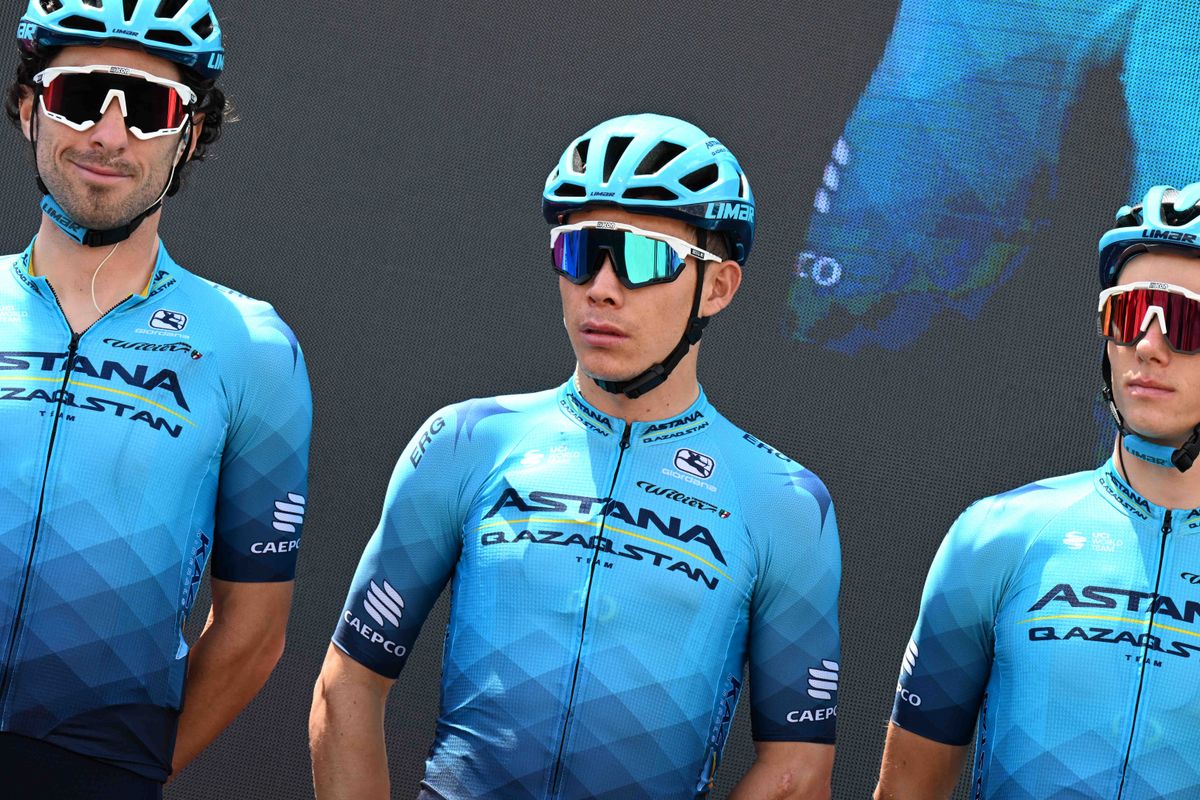 Miguel Ángel López decided a strong Tour of Burgos immediately second place on the difficult finish of Lagunas de Neila. Only João Almeida, who had steamed up from the back, was stronger than the Colombian at the finish. "I'm pretty happy with my performance here."
Lopéz returned to the race in the Tour of Burgos after a turbulent period. It started at the beginning of May when he quickly had to get off due to a hip injury. This was followed by a suspension by his team Astana Qazaqstan because of alleged drug trafficking and money laundering criminal offenses. However, Astana recently lifted the suspension because there was not enough evidence of the alleged criminal activities.
López seemed to have little trouble with all the vicissitudes in Burgos. In the third stage he was the only one who could follow a very strong Pavel Sivakov on the Picón Blanco and in the final stage to Lagunas de Neila the climber was again on target with a second place. It earned him a third place in the final standings. "It was my first race after my long break and I came here after a long period of recovery, after recovering from my injury from the Tour of Italy," said López in a statement. press release.
López: 'This week looks good for me'
"So I'm pretty happy with my performance here because after such a long period I'm still missing some race rhythm. It makes sense that I feel like I still need some time to get into shape," said López. "I was hoping for a good result in this race and today I did my best to win the stage and get on the final podium. Well, I didn't win, but I was on the final podium and I won the mountain jersey, so this week is looking good for me."