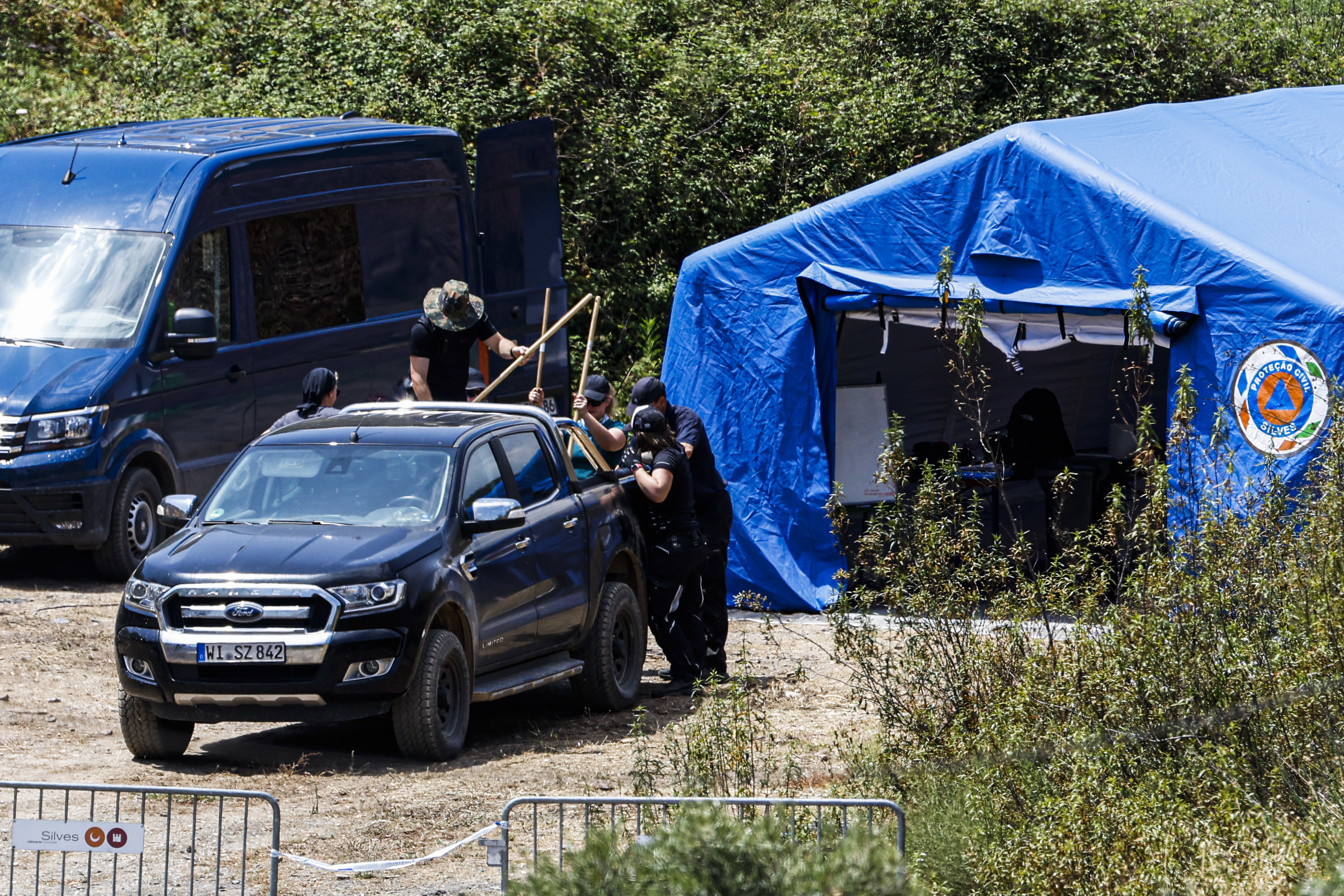 Since 1:00 pm, the demobilization of logistical means and materials installed both at the base of operations and in the areas where the work was carried out has been visible, with information circulating among journalists about the completion of the investigation on the spot.
Lusa contacted the press office and made other inquiries with the Judiciary Police (PJ), but without success, and it was not possible to confirm that the searches to try to find evidence that could unravel the disappearance of the British girl have come to an end.
However, a police source at the scene said that the presence of the authorities would only remain until 4:00 p.m., with Lusa finding that one of the three tents installed where the investigators carried out diligences was dismantled, as well as another, belonging to the PJ, set up at the base. logistics, one kilometer from that location.
On the road next to the area where the journalists are concentrated, it was visible the departure of sapper cars carrying the machines that were involved, in the three days, in the deforestation and cleaning work, as well as vehicles with various elements of the PJ, GNR and Civil Protection.
The researchers returned to the field this morning, also accompanied by forest sappers equipped with equipment to clear areas of bush and vegetation on one of the banks of the basin of the Arade dam, after the authorities decided to prolong the searches, which should have ended on Wednesday. .
During the morning and early afternoon, the searches took place with movements on the ground by several teams of operatives, accompanied by investigators from the Portuguese, British and German police.
The girl of British origin disappeared in 2007 from a tourist village in Praia da Luz, in the municipality of Lagos, where she was spending holidays with her parents and siblings, about 50 kilometers from the place where these works are taking place.
The searches were requested by the German police for suspecting the involvement of a German citizen in the disappearance of the child, who allegedly frequented that location at the Arade dam, in the municipality of Silves, in the district of Faro.
These searches are being carried out in 2023, 16 years after the disappearance, are being monitored by the London Metropolitan Police and the Judiciary Police, with the support of the Republican National Guard, the National Emergency and Civil Protection Authority and the Silves Volunteer Firefighters.