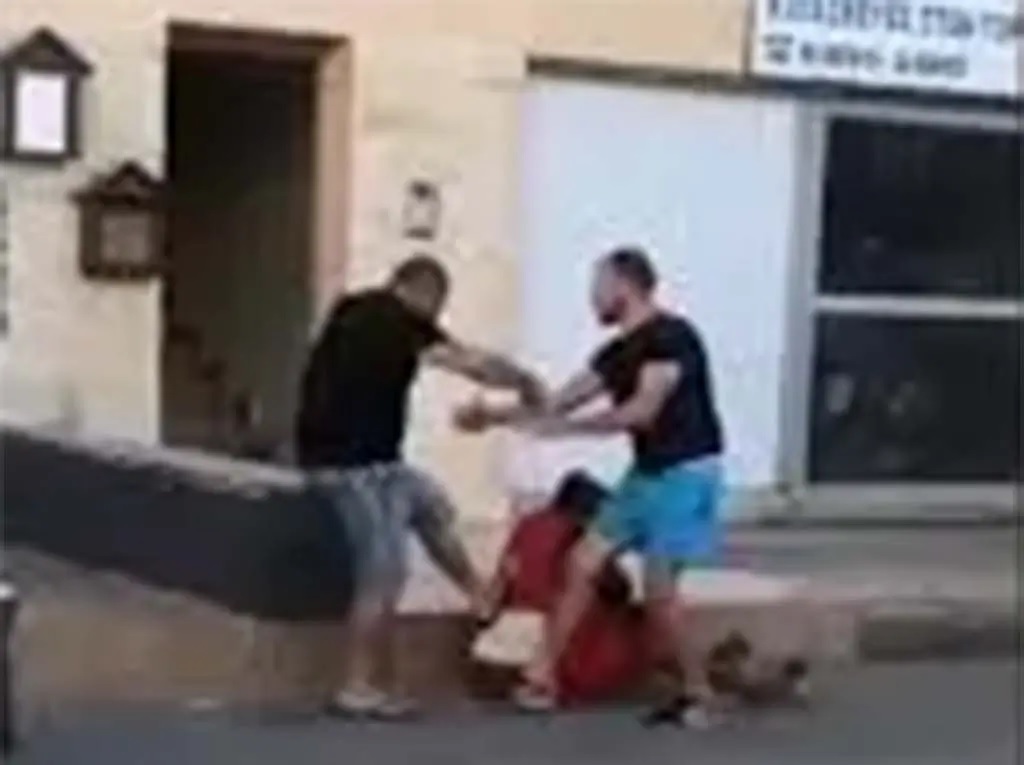 A Greek Cypriot man who was recorded assaulting a Congolese woman holding her infant last month, on Friday claimed he should not be prosecuted due to a violation of his right to a fair trial.
The 43-year-old's defence lawyer, Kyriakos Prastitis, argued on the pretrial objection before the Larnaca district court on Friday, saying his client's right to a fair trial was violated after public statements were made about the case that included state officials.
For her part, the prosecution lawyer, Anna Yiallourou, objected to the request, saying this should be examined during the main trial, since the court does not yet have the facts of the case.
The court will reconvene on Monday to announce its decision on the pretrial objection.
Until then, the suspect will remain free on bonds, with his name placed on the stop list. He also signed a €20,000 bail guarantee and will have to appear once a week at a police station.
Court proceedings, expected to start on July 27, were adjourned after his alleged victim, a 29-year-old asylum-seeker, accosted him in court.
Media reported that as soon as the 29-year-old victim saw the perpetrator entering the courtroom, she grabbed him by his shirt and wagging her finger near his face yelled "because I am black, and you are white".
Officers immediately intervened and led the woman outside the court room where activists had gathered in solidarity.
Investigations against the defendant started on July 13, when he was filmed by an eyewitness hitting and kicking a 29-year-old asylum seeker who was on the ground holding her infant in her arms. He was also seen assaulting her brother. The eyewitness claimed the man had threatened to kill her, as he did the 29-year-old.
The man is facing ten charges, of whom four are related to of racism and xenophobia, assault causing actual bodily harm, and possession of an offensive instrument.
The incident was widely condemned as a racist and sexist attack.