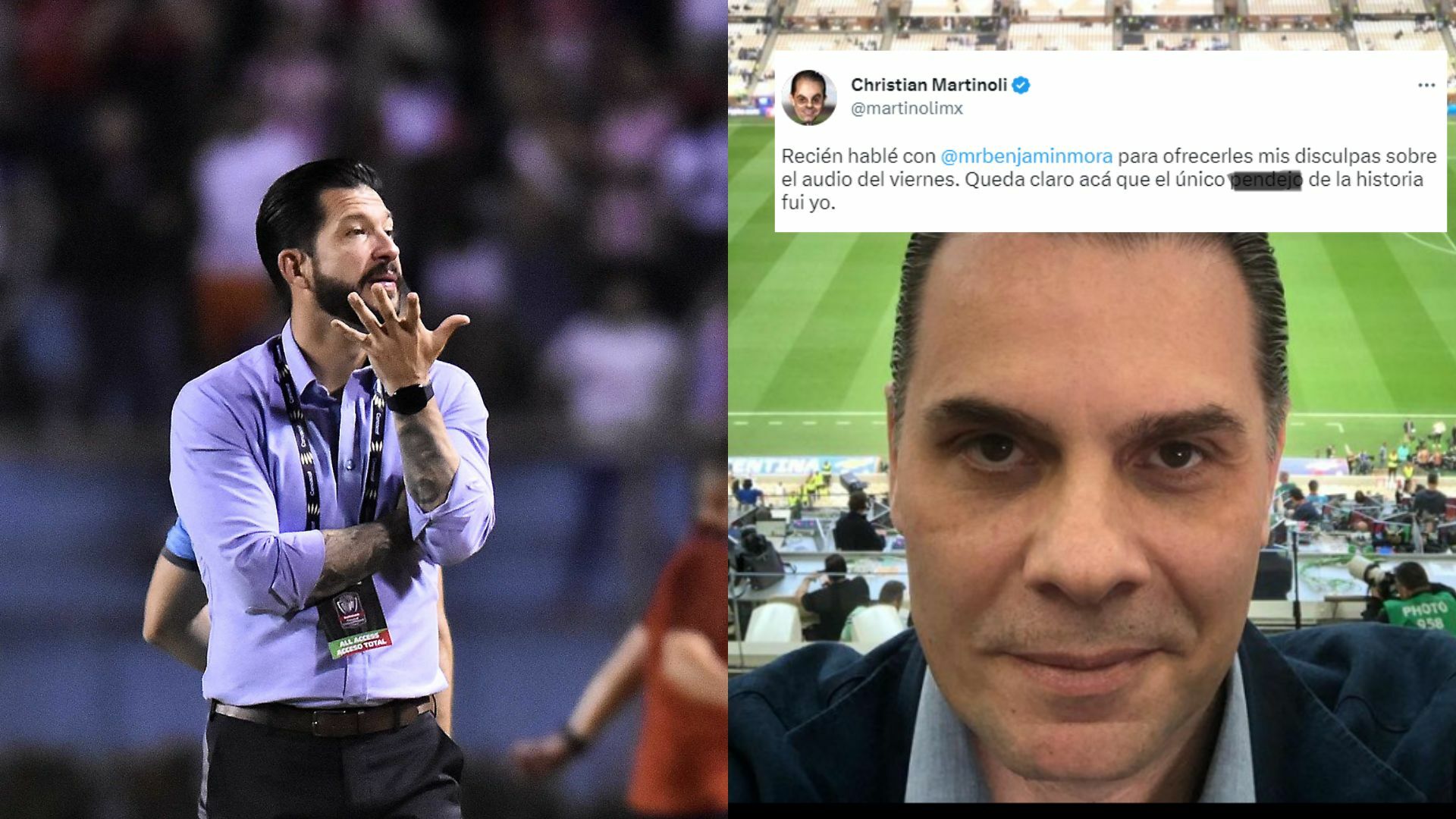 Last Friday, the production of TV Azteca had a small incident during the preview of Puebla Vs. Atlas, which exposed a private dialogue between Jorge Campos, Luis García, David Medrano and Christian Martinoli, the latter being the one who even had to apologize for his words.
During the talk, they point out that if they draw or lose against Cruz Azul, the coach would lose his job, but without mentioning the name of Rafa Puente, since on Saturday they met for matchday 11 of the MX League.
"If they haven't kicked out the 'Malay'", comments Martinoli while Jorge Campos questions him about who he is referring to, to which he answers, "to the pending… of the Atlas".
This Monday, the popular sports narrator announced that he spoke with coach Benjamin Mora, and he has already apologized.
"I just spoke to @mrbenjaminmora to offer my apologies about the audio on Friday. It is clear here that the only pend… in history was me, "Martinoli wrote on his Twitter account.