New England Travel
The property will become a year-round resort on Feb. 9.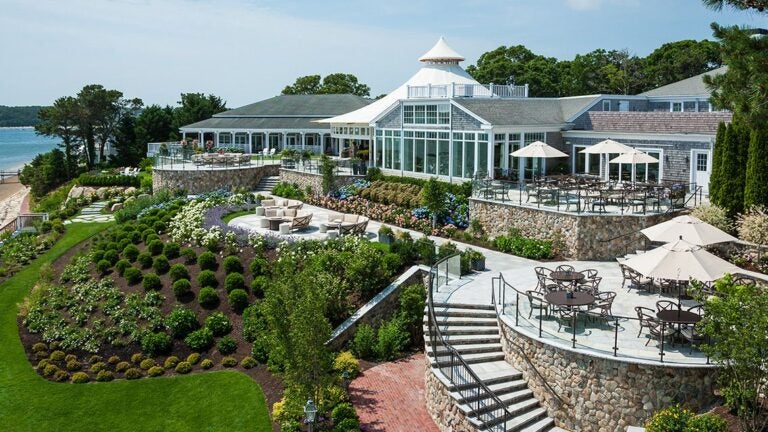 Travelers seeking fairytale-like accommodations this Valentine's Day will find the perfect getaway at a Cape Cod resort, according to Architectural Digest.
The publication recently released a list of 13 romantic getaways for Valentine's Day and beyond, comprised of seven domestic and six international destinations, and included Wequassett Resort & Golf Club in Harwich.
All of the destinations on the list are "sure to feel like a fairytale," wrote the publication.
Here's what the publication wrote about Wequassett:
"The best kind of romantic getaway involves a sand beach, ocean views, or maybe some R&R by the pool and hot tub. At Wequassett Resort, the magic is in the details. (Once the weather warms up, paddle boarding, anyone?) Guests are delighted by consistently fantastic service and roomy guest rooms. A special Valentine's Day tasting menu, fireplace movies, bayside morning yoga classes, and clamming tours make this stay feel exceptionally curated. The historic hotel was founded in 1925 and continues to offer the best of New England."

— Architectural Digest
Wequassett, named among the best resorts in the country by U.S. News & World Report, will become a year-round resort on Feb. 9. It will open Thursday through Sunday before opening daily in April.
"We truly believe that Wequassett can lead the trend in the hospitality business by really offering something unique year-round to our customers, to our guests, to our locals, to visitors that we think will then spur other businesses to do the same," Alton Chun, regional managing director of Wequassett, told The Boston Globe.
Dining events over Valentine's Day weekend at the resort includes a three-course prix fixe dinner on Friday and a seven-course tasting menu on Saturday and Tuesday.
Check out Architectural Digest's list of 13 romantic getaways for Valentine's Day and beyond.
Need weekend plans?
The best things to do around the city, delivered to your inbox.