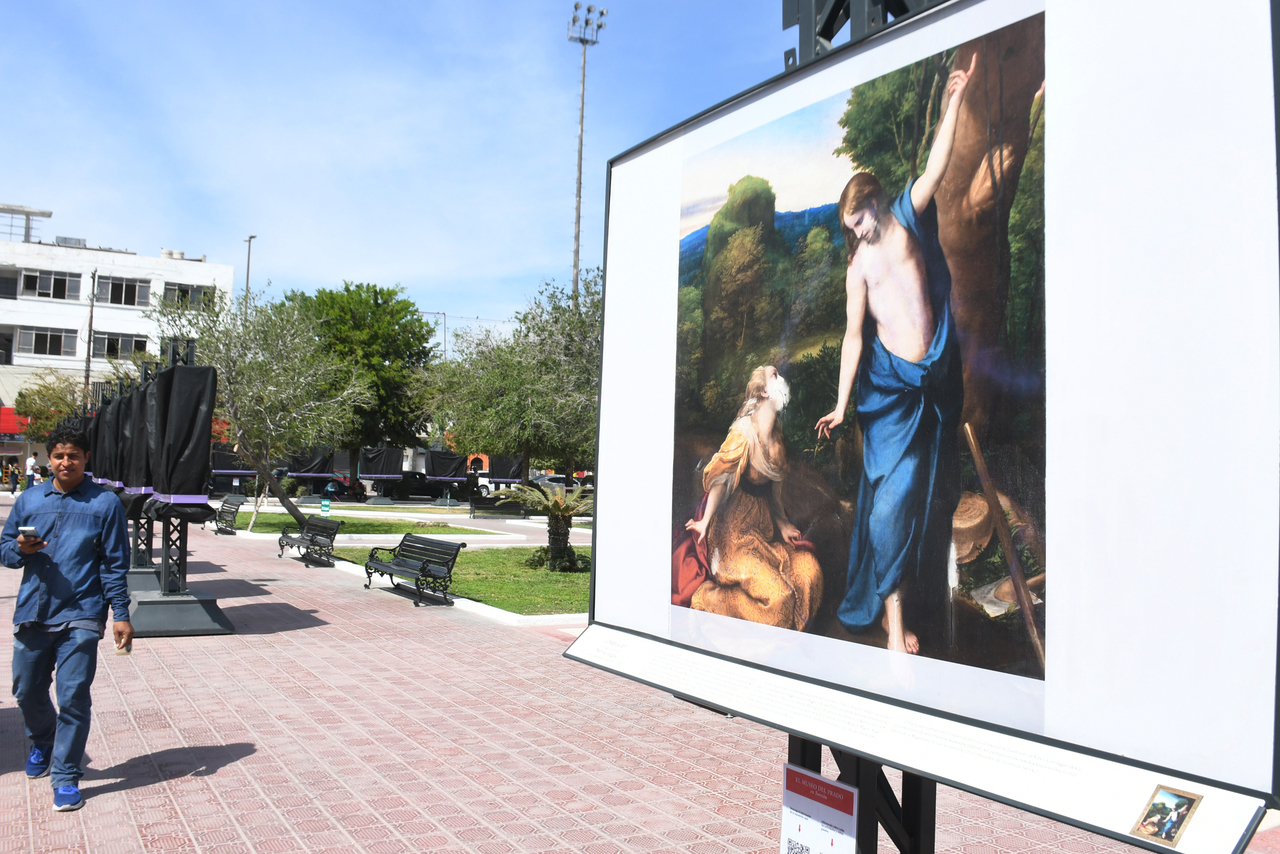 Through the video surveillance system, the Municipality of Torreón identified three women who allegedly painted five works from the Prado Museum, for which the mayor Román Alberto Cepeda González confirmed that the corresponding complaint had already been filed with the Attorney General's Office. state.
The events occurred one day before the march in which thousands of women participated and who congregated in the Plaza Mayor, for which he clarified that it was not these contingents, but rather three people, who are already fully identified, as well as the vehicle in which they traveled and the license plates.
"My absolute respect to those who demonstrated peacefully yesterday (the day before), seven, eight thousand women who did so peacefully," said the municipal president. He said that international protocols were followed, for which reason female elements of the Municipal Police accompanied the march to safeguard their integrity, as well as the Human Rights Unit.
The mayor said that an attempt was made against the exhibition and that the complaint has already been filed by the legal area of ​​the City Council, in conjunction with the Municipal Institute of Culture and Education (IMCE), based on the damage to the works.
Cepeda González considered that this is proof that the intelligent system works, as well as the investment that has been made in video surveillance cameras. He mentioned that this would be the second time that this utility has been verified, after the vehicle that ran over a person of Korean origin on Morelos and Colón roads was also identified through this technology.
He said that the IMCE is currently in charge of quantifying the damage, since he recalled that the exhibition had a cost for the citizens of Torreón.
MESSAGE
"We want to give a message of respect, of order, of international protocols, where it is possible, people, continuously, demonstrate, this or another cause, all the causes that are valid, the demonstrations are valid as long as they respect the rights of others," he commented.
The mayor considered it unfortunate that isolated events like this tarnish a movement as respectful as the march for International Women's Day.