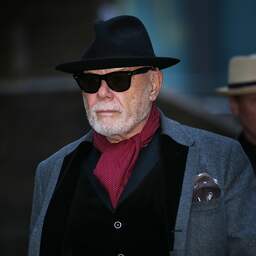 Netflix is ​​working on a documentary series about British singer Gary Glitter. The streaming service has confirmed this to American media. Glitter was released early last month after being imprisoned for sexually abusing minors.
The three-part series is about the life story of 78-year-old Glitter and his conviction for abusing underage girls. The series includes journalists who tried to track down the singer for years to ensure that he would be punished. They eventually found him in Asia and informed the police.
Glitter was imprisoned for several months in 1999 for possession of child pornography. He was sentenced to 16 years in prison in 2015. At the beginning of February, the singer, who is best known for the hit, arrived Rock 'n' Roll (1972), released early for good behavior. He's been getting good ever since being watched by the police.
It is not yet known when the docuseries will be released.