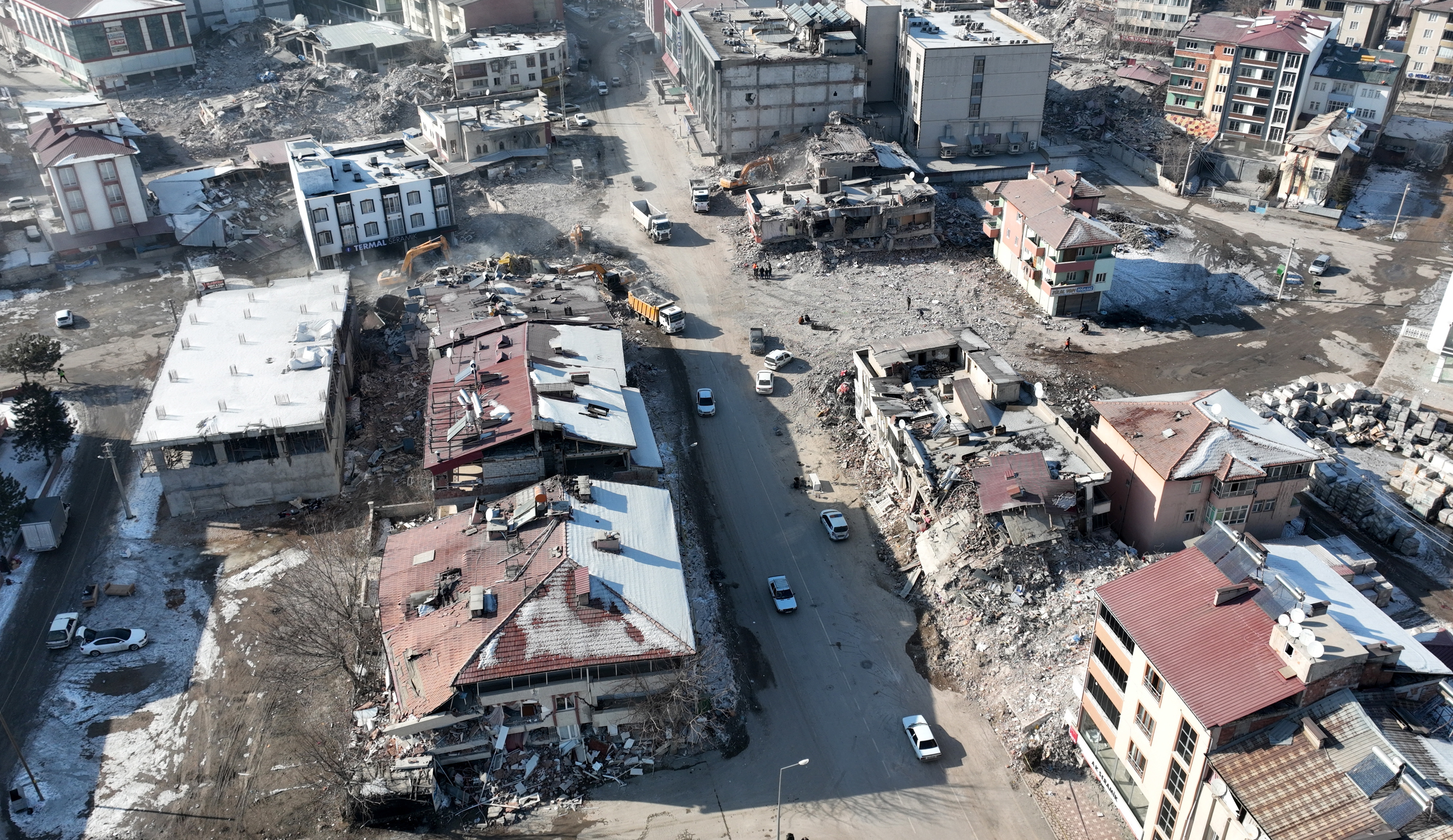 The earthquake, whose epicenter was located in the town of Defne, a district located about fifteen minutes from Antaquia, occurred at 20:04 local time (17:04 local time in Lisbon) and was felt in Antaquia and Adana, 200 kilometers to the north.
The national emergency center of the Turkish National Emergency Service (AFAD), which locates the earthquake's epicenter in the Defne neighborhood of Antakya itself, reported a second aftershock, of magnitude 5.8, with the epicenter in Samandag.
There is still no data on possible further damage or casualties, but several reporters present in Antaquia reported that the tremor caused panic among survivors who are living in tents, reported the Efe agency.
At least one half-collapsed building has completely collapsed and debris from other infrastructure has affected parked vehicles, Turkish station NTV reported.
Ahmet Ovgun Ercan, a geophysicist at the Technical University of Istanbul, assured the HalkTV station that this earthquake, which he estimated to last 17 seconds, is a normal phenomenon and anticipated that some already damaged buildings would have collapsed.
Since the earthquake on February 6th, practically none of the buildings in Antaquia are habitable, but there are teams of rubble removal workers who may have been stranded due to landslides.
Additionally, many survivors are in the habit of gathering around campfires in front of collapsed buildings to help identify bodies and may be at risk if a neighboring surviving building has collapsed.
"It was terrible, broken windows fell on us. Everyone left the stores in a panic. With the darkness you still can't see what happened," Ugur Sahin, a reporter for the BirGün newspaper, told Efe by telephone.
More than 44,000 people died in Turkey and Syria following strong earthquakes on the 6th: the earthquake measuring 7.8 on the Richter scale – with its epicenter in Turkish territory – was followed by several aftershocks, one of which measured 7 ,5.
On Friday, the World Health Organization (WHO) increased to 84.5 million dollars (79 million euros) the international request for financial aid for the victims of these earthquakes.
*With Agencies