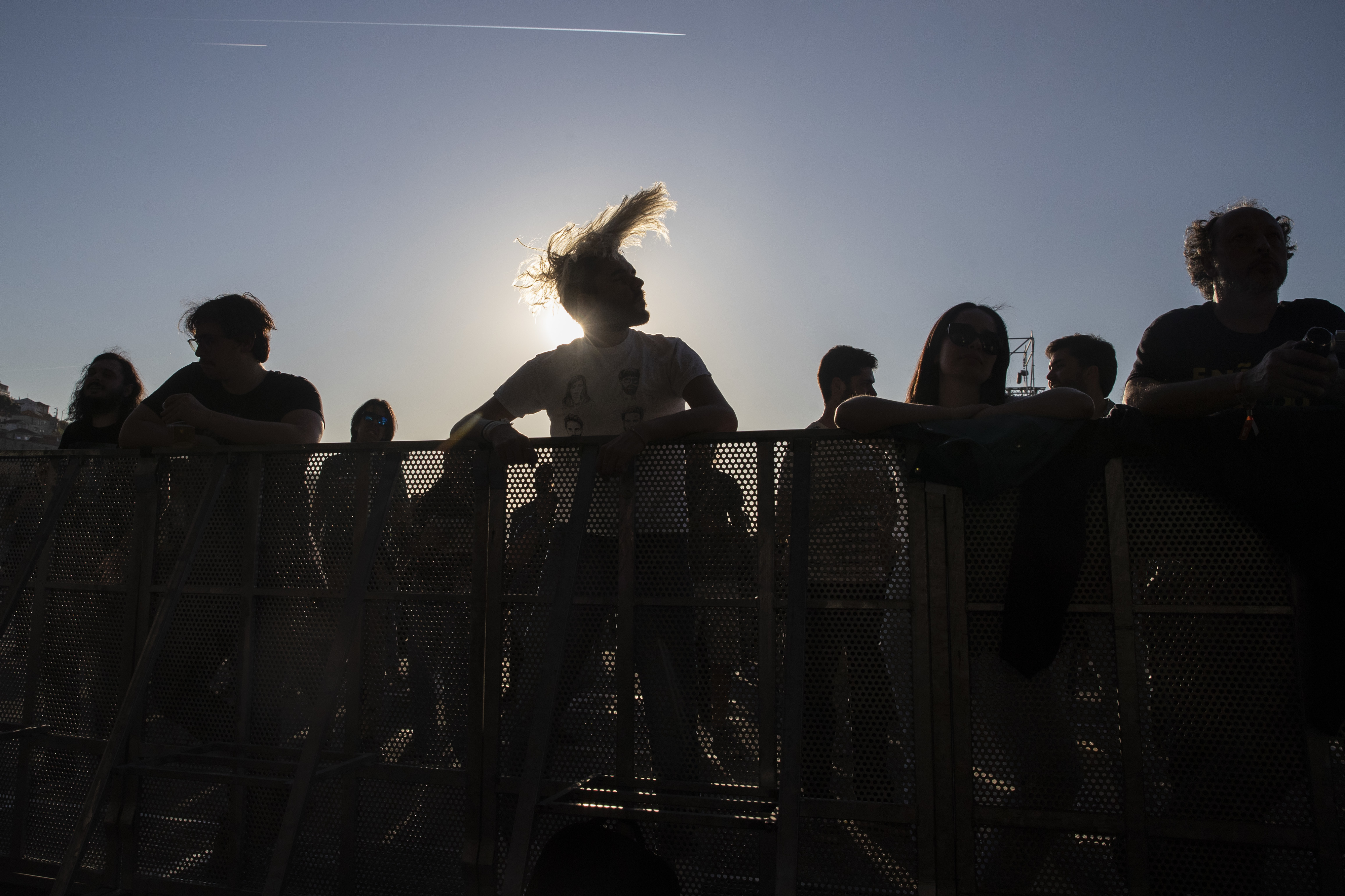 Today, the day is dedicated to electronic music and rock, with The Chemical Brothers, Bomba Estéreo, The Legendary Tigerman, Trabalhadores do Comércio and Jáfumega.
"On the second day we have more of the hot rhythms of Brazil, but also Nininho Vaz Maia, who is Portuguese, but is also very lively", said to Lusa the president of the promoter Vibes & Beats, Jorge Veloso, about Saturday's lineup, which also includes Ivete Sangalo, Ana Castela and Gustavo Mioto.
The third and final day, Sunday, is "more 'pop rock'", with Robbie Williams, Pedro Abrunhosa, The Black Mamba and Tiago Nacarato.
There will be "three different days, three lively days and, therefore, three days of partying by the river", highlighted the promoter, stressing that "the festival is not just a main stage".
In addition to this, there is also "a 'sunset', a stage on the boat, another 'indoor' (within doors), which is the 'clubbing'". It is on these stages that Djeff, King Kami, Progressivu, Francisco Gil (today), Batalá, Rich & Mendes, Switchdance (Saturday), Shaka Lion and Yen Sung (Sunday) will perform.
In addition to music, there will be "many parallel activities, such as the 'Wine Garden', the famous boat trips and animations in space: barbers, 'makeup' (makeup) and 'tattoos' (tattoos)", similar to previous editions .
Although the number of stages is the same, the venue space has "doubled".
This year, the organization expects "15 to 18 thousand people per day". "Our big goal is to have 50 thousand people in the three days", said Jorge Veloso, noting that among the tickets already sold, "20% to 30% are outside" Portugal.
Three-day passes for the North Music Festival are sold out, but there are still day tickets, which cost 55 euros for today and Saturday, and 95 euros for Sunday.
Performance schedules and other information regarding the festival can be found online at https://www.northmusicfestival.com/2023.
Those unable to go to Alfândega do Porto can watch some of the concerts on RTP1, starting at 23:40 each day, announced the public station.
RTP1 will show, on a deferred basis, the performances of Trabalhadores do Comércio, Jáfumega, The Legendary Tigerman (today), Ivete Sangalo, Nininho Vaz Maia (Saturday), Pedro Abrunhosa, Tiago Nacarato and The Black Mamba (Sunday).