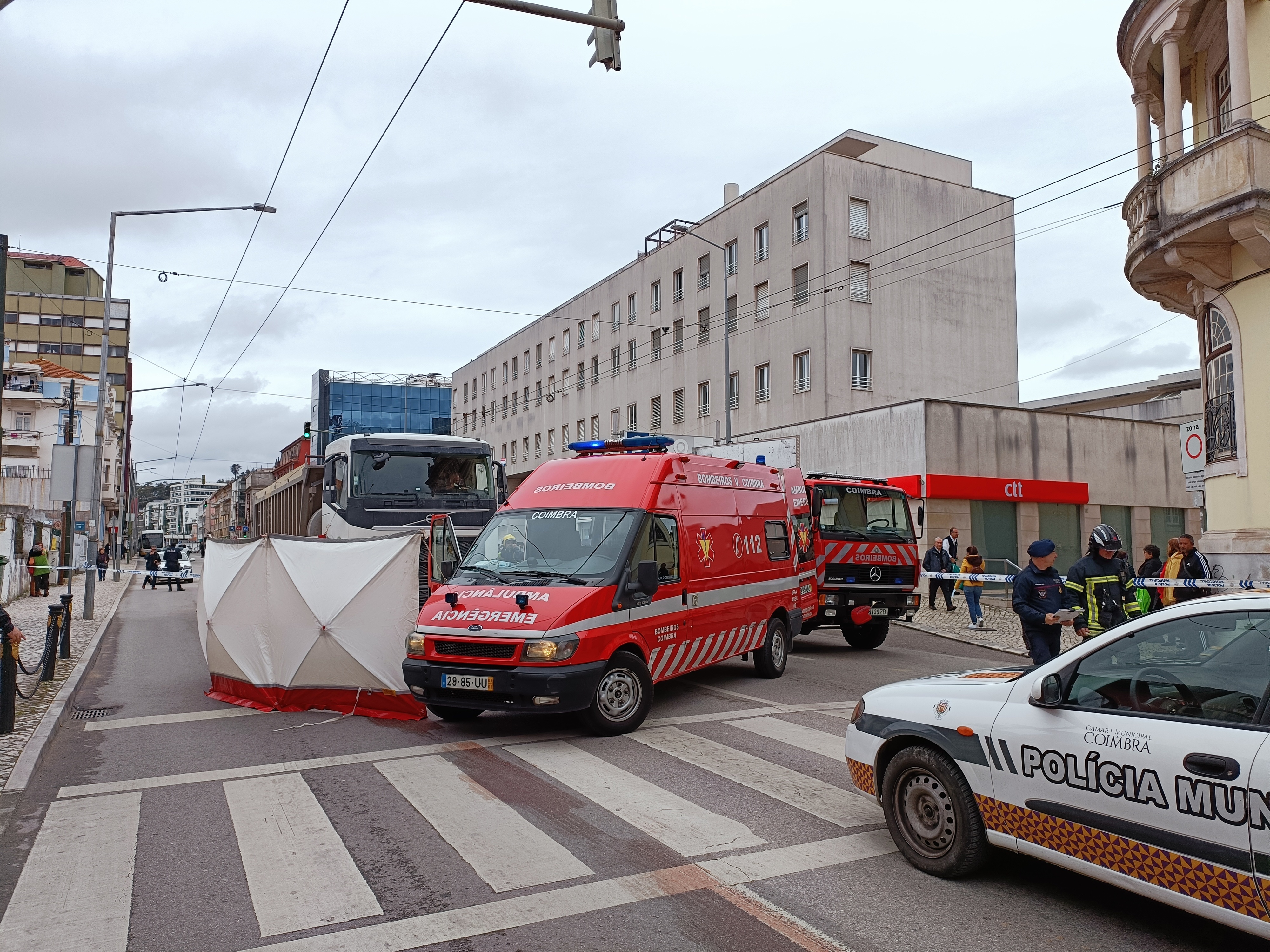 The victim was crossing the street outside the crosswalk when "the light for cars turned green", said a witness. "The truck driver did not see you".
"The company of sappers from Coimbra, upon arriving at the scene, found that there had been a hit-and-run. Death was declared by the VMER vehicle, which was called to the accident site together with the volunteer firefighters and Sapadores de Coimbra. The PSP moved three vehicles to the site", declared the deputy chief of Firefighters Sapadores de Coimbra to journalists.
The road was closed to traffic as soon as the police arrived at the scene of the accident and the entire area was restricted to the passage of pedestrians and vehicles.
The victim, an 84-year-old man, died at the scene.