The Patriots have taken care of an important piece of business with respect to their special teams. New England is extending punter Jake Bailey on a four-year, $13.5MM contract with $6.5MM fully guaranteed, per ESPN's Adam Schefter (Twitter link).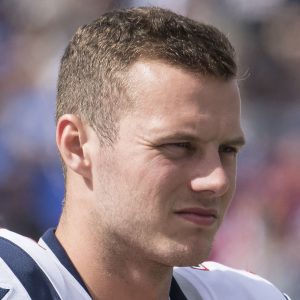 Bailey, 25, was set to enter the final year of his rookie contract. Now, he will be on the books through 2025, allowing the Patriots to have long-term stability at the position. The former fifth-rounder (who also handles kickoffs and is the team's holder on field goals) earned Pro Bowl and First-Team All-Pro honors in 2020, after averaging 48.7 yards per punt. That average dipped slightly last season, and a league-leading three of his punts were blocked.
Despite that, Bailey's success from the year prior earned him a sizeable raise via the Proven Performance Escalator. As a result, he was scheduled to carry a cap hit of $4.05MM this season. Not surprisingly, then, the Stanford alum was widely thought to be due an extension at some point this offseason.
Schefter's colleague Mike Reiss adds that this new deal will lower Bailey's 2022 cap charge by roughly $1.85MM – a relatively nominal amount, but one which is particularly significant for the Patriots, as they entered the day with the least cap space in the league. Even with this extension, they will have less than $5MM in financial wiggle room.
The $3.375MM-per-year average of the deal moves Bailey into second in the league in terms of annual compensation at the position, behind only Seattle's Michael Dickson. He will be in place for the foreseeable future in New England, as he looks to repeat the success he has already enjoyed in his career.