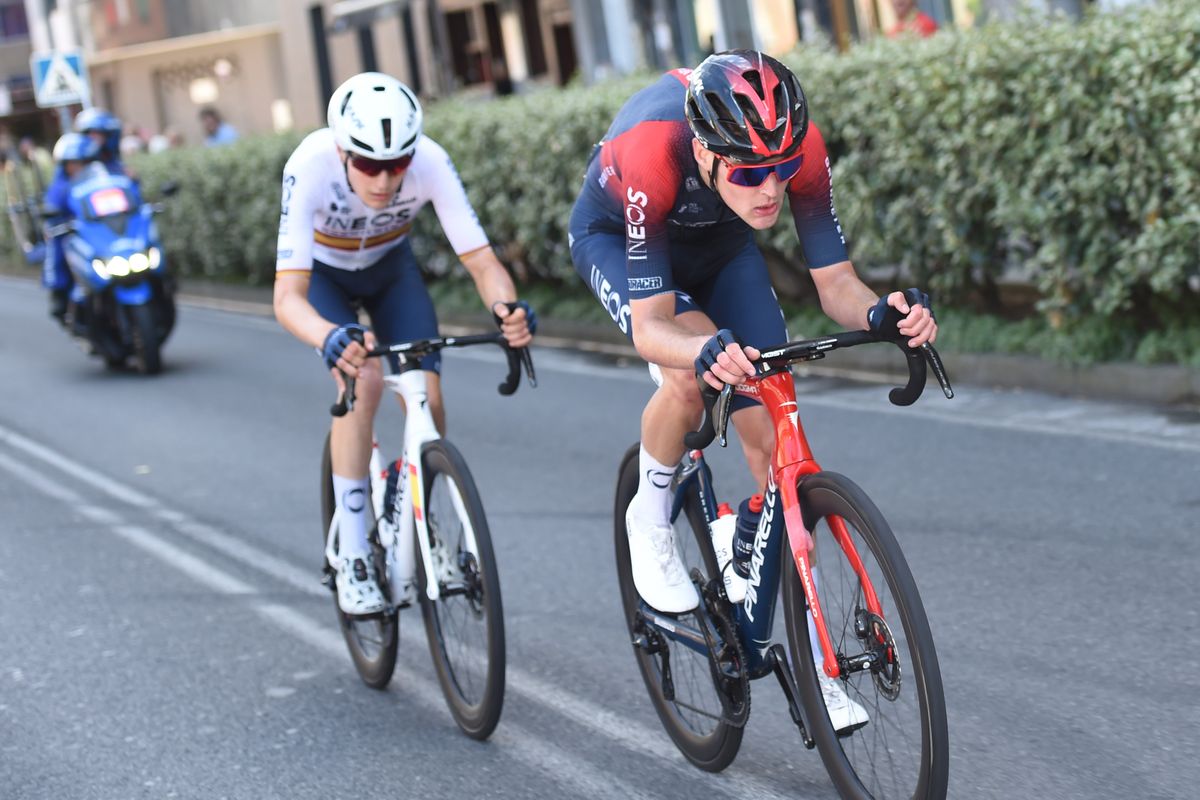 Pavel Sivakov won a stage race for the third time in his career. After the Tour of Poland and Tour of the Alps, the rider won the Tour of Burgos on Sunday. "This was necessary!"
Pavel Sivakov started the final stage with a lead of more than twenty seconds over his closest competitors. In the third stage over the Picón Blanco, Sivakov had already shown to be one of the best, if not the best uphill. On the steep sections of the Lagunas de Neila, the slightly more heavily built round rider stands up well against the slightly lighter weights, such as Miguel Ángel López and João Almeida, who won the final stage. Sivakov thus easily won the final classification. "I didn't expect to win, even though I knew I was in excellent shape," Sivakov admitted in the statement. flash interview with the necessary doubts.
Sivakov's previous victories date back to 2019. When he won both the Tour of the Alps and the Tour of Poland as a sophomore pro. "It's been a long time since I won, so it's very satisfying and it gives me a lot of confidence. This was necessary!', the 25-year-old rider exults.
Sivakov has been impressing since he picked up racing after a rest and training period. In the Clasica San Sebastián he was already second behind Remco Evenepoel. Now that the driver is in good shape, the question is whether he will be assigned the role of leader or protective rider by INEOS for the Vuelta a España. However, Sivakov says he does not even know whether he can participate. 'I don't know the selection for the Vuelta a España yet, it has to be made in the team next week. We'll see if I'm part of it. If not, we'll talk about it and see what my schedule will be."