---
May 25, 2023 at 4:59 pmUpdate: 5 minutes ago
Burak Yilmaz will no longer be active as a player at Fortuna Sittard next season. The Turkish striker signed a five-year contract last year, two of which as a football player, but that turned out differently. Trainer Julio Velázquez also seems to be leaving.
Yilmaz has already played his last match for Fortuna Sittard. "We are talking to each other about his situation. But Burak has now decided that he does not want to start a second year as a player," technical manager Sjoerd Ars confirms to the news. VI.
In recent weeks, Yilmaz has been missing from Fortuna for unclear reasons. He last played against Ajax at the beginning of April. Shortly before, the striker seemed to say goodbye via social media without Fortuna knowing. During some of the last matches he was abroad
Ars says that Yilmaz has not yet definitively announced his departure. "But that has become clear in the conversations. He wants to focus on being a trainer." According to various media, despite his current contract, he will not do that in Sittard, but in his home country.
The 77-time international would be in the picture as the new assistant national coach of Turkey. Nevertheless, Ars does not rule out another position for Yilmaz at Fortuna. "But then some things will have to be discussed first, from both sides," says the technical manager.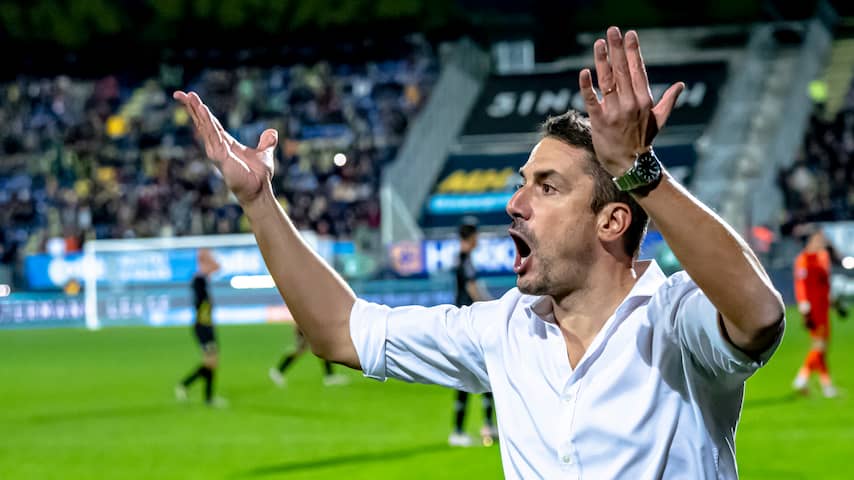 Velázquez stands for farewell
In addition to Yilmaz, Fortuna also seems to be saying goodbye to coach Velázquez. The Spaniard has an expiring contract and would have already heard that there is no extension. Ars does not want to confirm the news yet. "In principle, we will communicate on this topic next week," he says.
Velázquez started at Fortuna in September last year and helped the club out of the relegation zone. The Limburgers were already certain of another year in the Eredivisie three games before the end and are currently in a nice thirteenth place.
Yet there was also criticism of the 41-year-old coach. He couldn't always control his emotions. For example, Velázquez regularly hit the dugout with his fist or threw technical equipment. In his year at Fortuna he was approached by the club management several times.
Fortuna Sittard closes the current season next Sunday with a home game against NEC. The club will play at the highest level for the sixth year in a row next year.