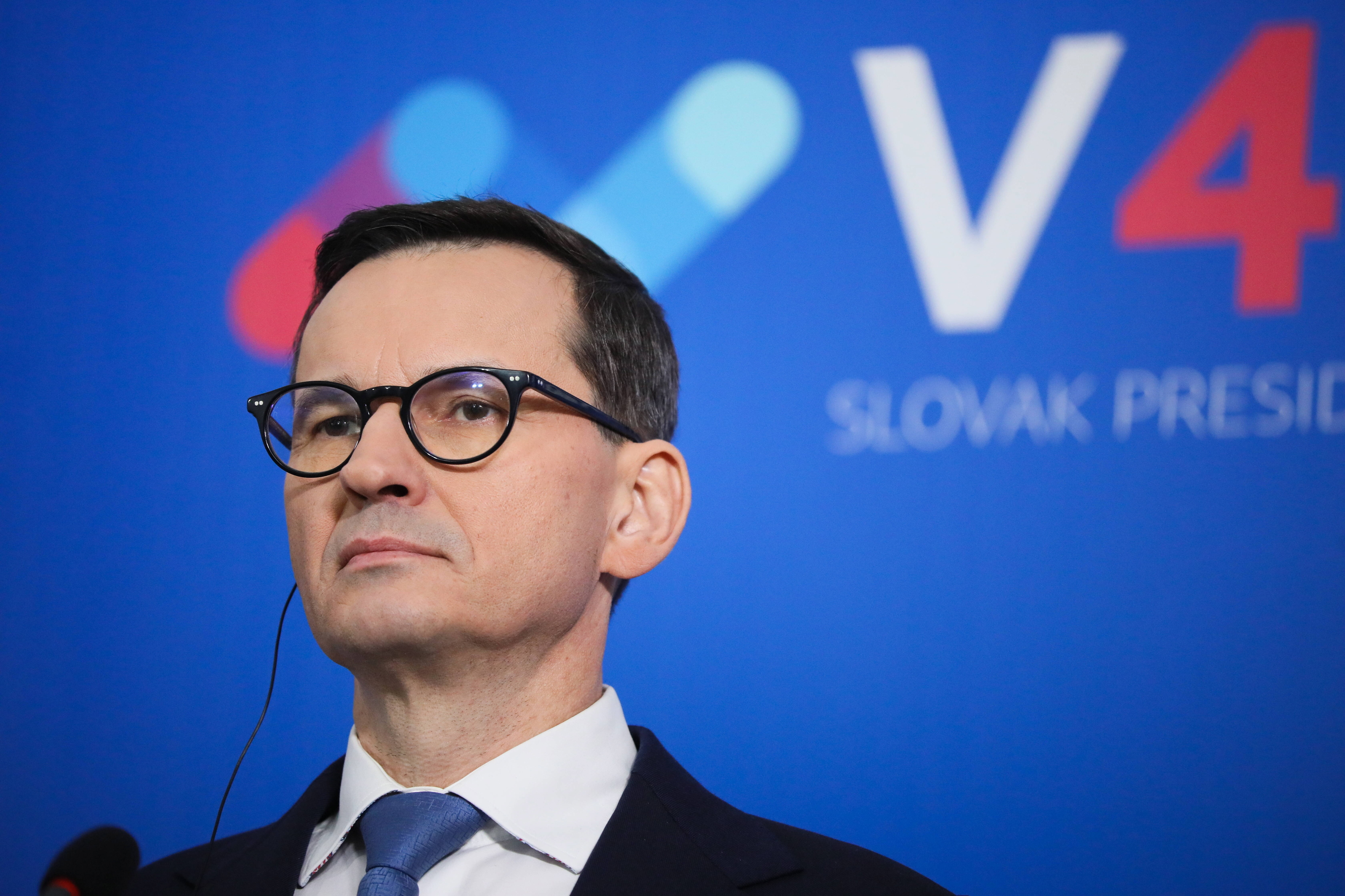 "We met in the 1990s, on the anniversary of the 'Holodomor', which was artificially created by the Russian communist regime. Today, we are about to witness another artificial famine caused by Russia in African and Southeast Asian countries," he warned.
Several European leaders traveled to Kiev today to mark the "Holodomor", the famine caused by Stalin 90 years ago in Ukraine, when he ordered that crops be confiscated in the name of collectivization of land, and which Ukraine considers a "genocide".
For the Polish prime minister, the blockade of Ukrainian ports by Russia, now opened thanks to the indirect agreement reached between Kiev and Moscow for the exit of cereals and fertilizers, would mean the blockage of humanitarian aid.
"There can be only one outcome in the war that Russia has unleashed against Ukraine: either Ukraine will win, or all of Europe will lose. Europe saw the threat from Russia too late, so we cannot delay helping Ukraine", declared the head of the Polish Government.
Mateusz Morawiecki, who participated in the ceremonies accompanied by the Prime Minister of Ukraine, Denis Shmihal, and by the Lithuanian Prime Minister, Ingrida Simontye, members of the trilateral cooperation agency of the Lublin Triangle, said that the war will end when "Ukraine recovers all all houses, all schools, all hospitals, all bridges and roads".
"Poland and Lithuania will support Ukraine as long as necessary," he said, in statements collected by Ukrinform.
The "Holodomor", which means extermination by hunger in Ukrainian, was committed by the Stalinist regime in Soviet Ukraine, also known as "The Great Famine" or "The Hunger-Terror", and caused about 3.5 million victims between 1932 and 1933.