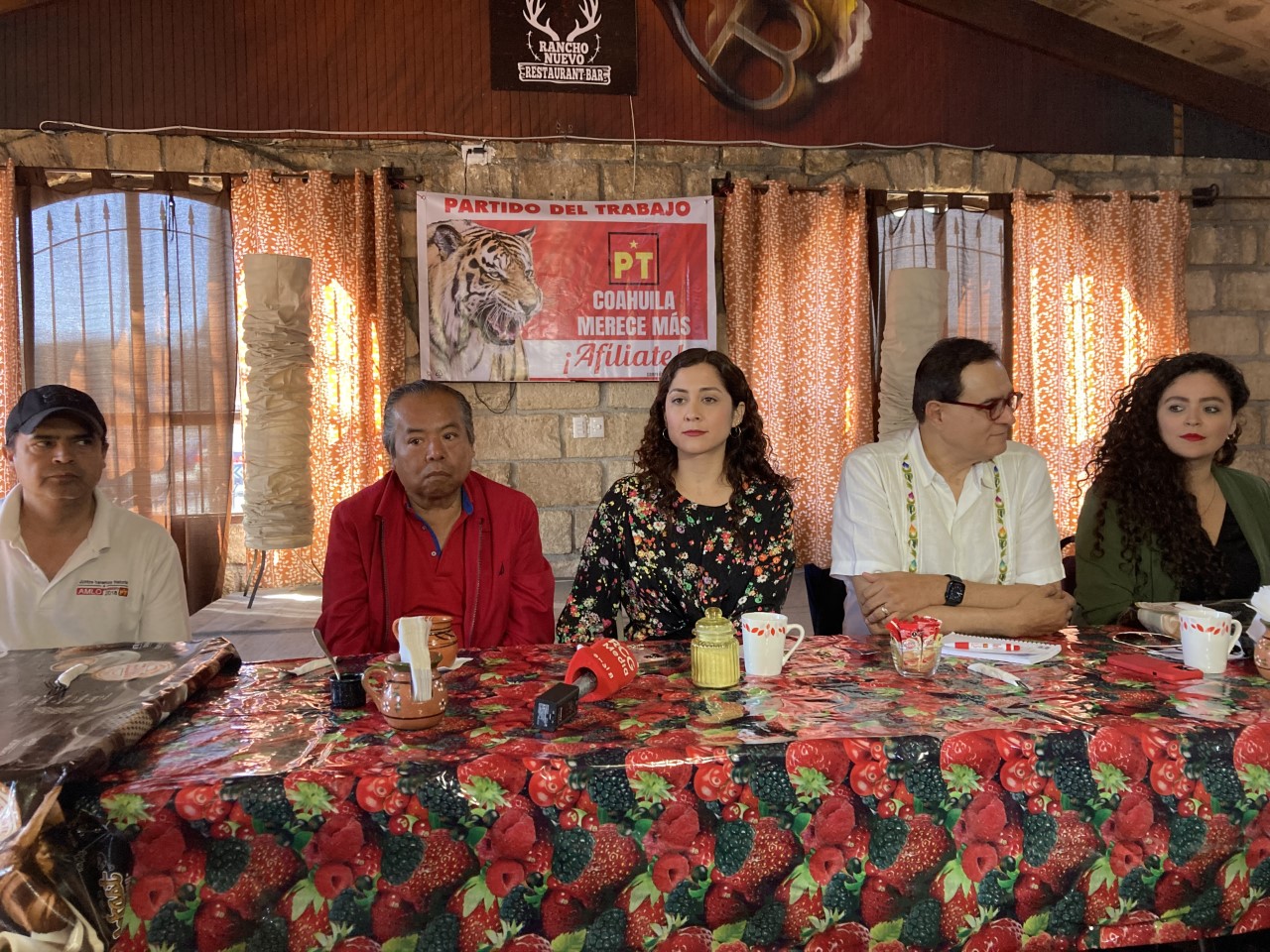 It will be this weekend, when in the National Electoral Convention, the Labor Party elects its candidate for the governorship of Coahuila, who will be given the official record in the state capital.
Due to the above, the national political commissioner in Coahuila, Valeria Flores, announced that it will be this Thursday when said Convention, in the National Convention, will announce the results of the internal process, contest in which the aspiring candidates Juan Pablo Rodríguez as well as Ricardo Mejía Berdeja participate.
"We are prepared, we know about the comments that the PT will not have a candidate for governor, there are comments that our profiles are looking for a local deputation, but I want to tell you that it is a total lie. They are taking these types of notes because they are afraid and do not want to realize that we really have the best profile, which will be released this weekend, "he said.
He added that the public should not believe these bad grades, even though they are malicious and seek to confuse people, "we are going forward and we will have our candidate for governor."
He stated that this Saturday the record of who will be his candidate will be delivered, in addition to revealing that Currently there is a list of more than 30 applicants for a majority deputationTherefore, there will be candidacies in the 16 legislative positions, and it will be in the next few days when those who were also assigned by National Convention could be made known.
Regarding affiliations in Coahuila, he said that there is a goal of 20 thousand affiliates, currently he said that those who are joining are new, however at the national level 14 thousand 700 have been ratified, of these, there were 23 thousand 300 , so one more ratification is still missing.