Heather Dubrow addressed Internet trolls on her podcast after celebrating International Sons Day last week with a post dedicated to honoring her 12-year-old child, Ace.
The "Real Housewives of Orange County" star was faced with a barrage of negative comments on Instagram after revealing Ace's new name and choice to transition. 
On the first episode of her revamped podcast, "Let's Talk with Heather Dubrow," the actress was "very emotional" as she thanked her "community of moms and parents, caregivers, grandparents, teachers, kids" for supporting her family over the years and "especially right now."
Dubrow denied revealing Ace's transition was to "remain relevant or create a storyline on a television show." She admitted, though, that due to their family's status in the public eye for more than a decade, "something had to be said by us before someone else made a statement." 
JEN SHAH PRISON 'NIGHTMARE': REALITY STAR STRUGGLED TO REPORT FOR 78-MONTH SENTENCE OVER TELEMARKETING SCAM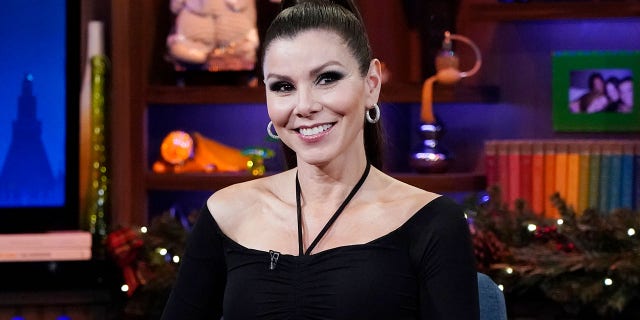 Dubrow shared a beach snap last week with her son's name scrawled in the sand.
"It's International sons day! We love you, our youngest son, Ace," she wrote. "Our job as parents is to give our kids a safe and supportive environment so they can grow up as healthy, happy, confident, independent humans. Since Ace is a 12 year old child, with a long life ahead of him – we will let him tell his own story someday if he chooses to do so. All we can say is Ace, we love you so much and we are proud to be your parents. Your brother and sisters love and support you too."
Dubrow said the supportive comments on her post made her cry, but she also needed to "clarify some things."
'RHOC' STAR HEATHER DUBROW REVEALS HOW SHE AND HUSBAND TERRY DUBROW ESCAPED THE REALITY TV CURSE
"You know, with all the support, of course there's always going to be hate. You're going to have haters, you're going to have people that don't understand," she said before addressing the backlash as to why she revealed the information now.
"As a mom, you know, you look at your kids and all you want to do is protect them. You want to protect them, you want to put helmets on them, you want to wrap them in bubble wrap and just pray that nothing ever hurts them physically or emotionally, and of course that's what I want to do with my kids.
"The truth of our lives is that we have been in the public eye for many years, and my son has been in the public eye since he was nine months old. As much as we want to protect them – and that is our number one priority and our number one goal … in the last few months became apparent, that we needed to say something."
TOM GIRARDI, EX 'HOUSEWIVES' HUSBAND AND DISGRACED LAWYER, INDICTED OVER ALLEGED $15 MILLION EMBEZZLING SCAM
Dubrow said her goal was to "acknowledge who our incredible son is" and make sure she was showing them love and support.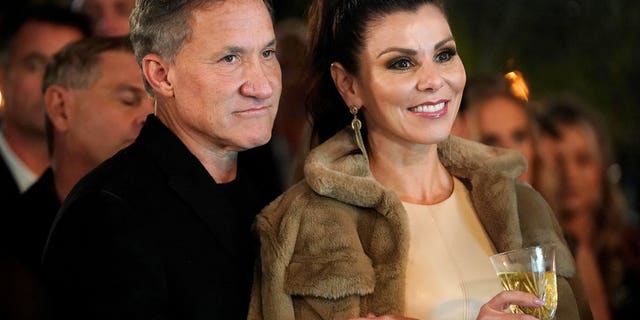 "We also had to balance the fact that there are other people who want to tell your children's stories for them," she said. "So even though I don't want to tell my children's stories for them, and I never have nor I will ever, something had to be said by us before someone else made a statement."
She continued, "The other thing I saw was that talking about my son was to remain relevant or to create a storyline on a television show. Neither of these things are true. They are the farthest thing from the truth. Again it's really just all about protecting my kids. I've already explained why now, we are not trying to leverage my child for content."
CLICK HERE TO SIGN UP FOR THE ENTERTAINMENT NEWSLETTER
Dubrow, who is married to Dr. Terry Dubrow, believes in protecting and accepting her children just the way they are.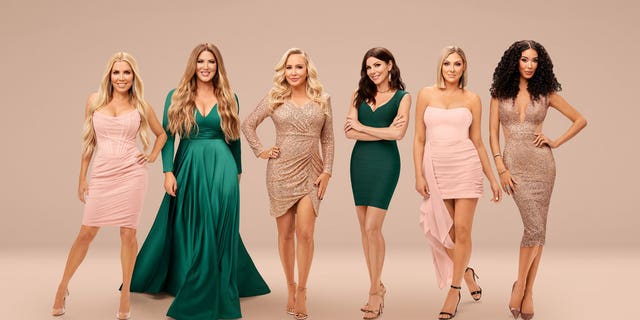 "I have four kids, and they are incredible and they're mine," she said. "I know my greatest role is being a mother – I know it. I didn't know that when I was younger, but I will tell you, being a parent – as so many of you know – is the hardest job on the planet. But being a mother, to me, is my most important job ever. 
"I take my kids and all of your kids to my heart always, every day, and I know that I was given these four kids for a reason. And not only will I protect them and fight for their safety and their rights and their freedom, but I promise I'm going to help you protect yours too."
CLICK HERE TO GET THE FOX NEWS APP