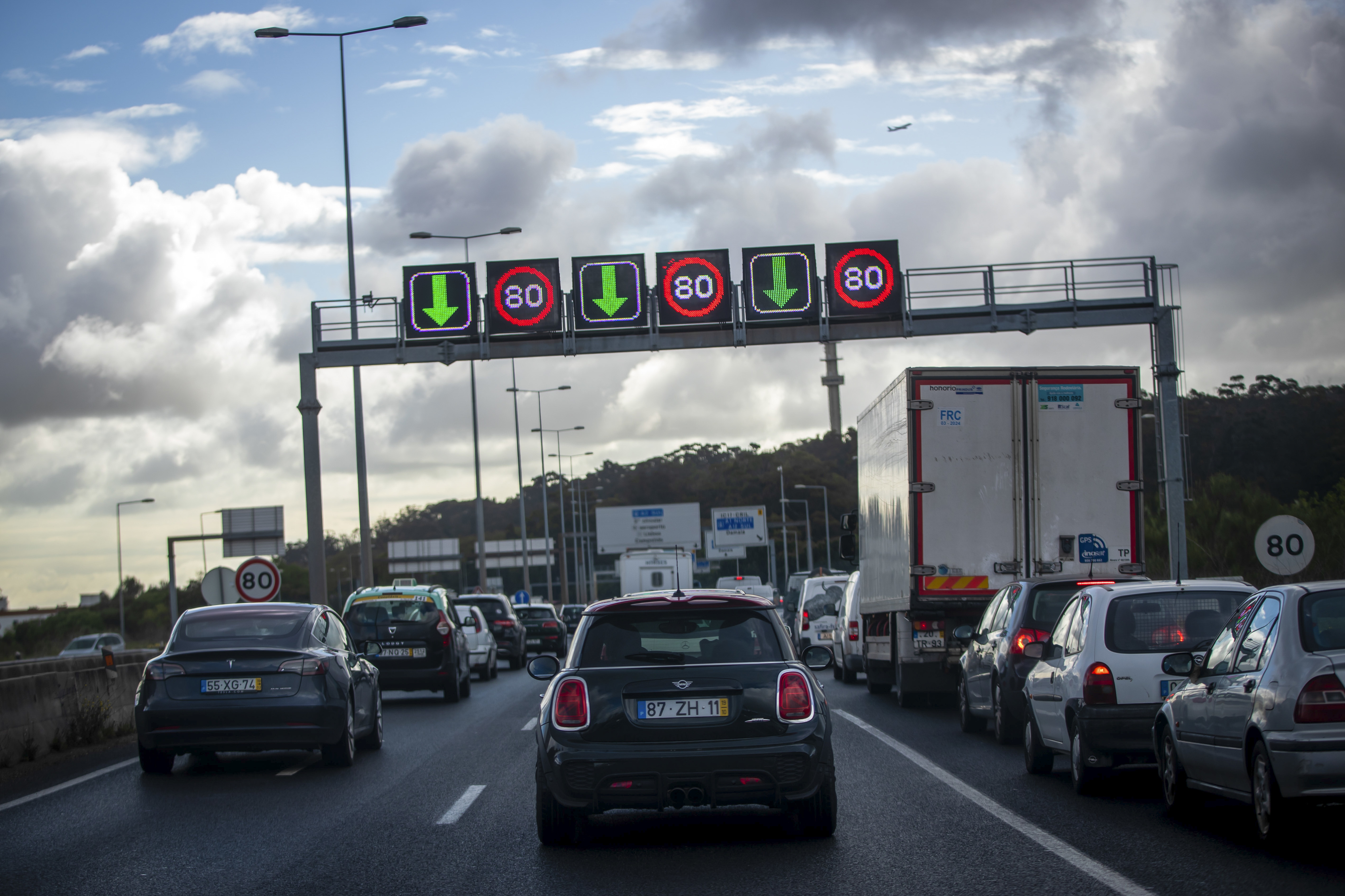 In an analysis of the latest available data on GHG emissions, for 2021 and communicated by Portugal to the United Nations, Zero regrets that the transport sector is "against the grain", that emissions in agriculture are "persistently high", and that the national emissions of fluorinated gases (for refrigeration) remain twice as high as European values.
According to figures from the Portuguese Environment Agency (APA), GHG emissions in 2021, not considering changes in land use and forestry (which include emissions from fires, for example), totaled 56.5 million tons of carbon dioxide equivalent (CO2e), representing a reduction of around 2.8% compared to 2020 and 34.8% compared to 2005.
Considering the forestry component and land use, the value of emissions was 50.5 million tons, a reduction of 5.5% compared to 2020 and 44% compared to 2005.
"This means that, since 2005, emissions have been decreasing at an average pace of around 2.6% per year, which is less than necessary. It should be recalled that, under the Framework Climate Law, Portugal must reduce its emissions by at least 55% by 2030 compared to 2005, reaching that year with no more than about 38.5 million tons of CO2e ", emphasizes Zero in a statement.
This means, says the association, that emissions from 2021-2030 will have to decrease on average by at least 04% per year, at a higher rate than until now. And he warns Zero that it has to start decarbonizing now in more difficult sectors, because the easiest part of decarbonizing has been done: the 2021 reduction was essentially due to the 22.2% decrease in emissions in electricity production, with the end of coal-fired power stations and increased production of renewable energy.
The transport sector, notes Zero, is one of the problems, representing 28.2% of GHG emissions in 2021, against 25.8% in 2020. It emits more than the energy sector (15%) or agriculture ( 13%).
The biggest contributor to the problem is automobiles. Portugal and Lithuania are leaders in car use, a consequence of the lack of investment in the rail network and in effective public transport.
Public transport combined with smooth mobility and limiting the entry of cars into cities, because public transport will never meet schedules on streets clogged with cars, bike paths and trains are the solution, he says, noting that air pollution prematurely kills about 6,000 Portuguese per year .
Zero also points out that emissions from agriculture have increased by 04% since 2005, especially due to the livestock sector and especially due to the substantial increase in cattle and pigs.
The situation is also less good with regard to the emission of fluorinated gases, used in particular in refrigeration systems, with Zero warning that emissions in Portugal represent more than twice the European average. And that these gases are hundreds of thousands of times worse than CO2.
Sulfur hexafluoride, a fluorinated gas, has a global warming potential thousands of times greater than CO2 and lasts for a thousand years, exemplifies the association.
Zero recalls that only a small part of waste electrical and electronic equipment is collected for recycling and that most of the refrigeration, air conditioning and similar equipment that is collected arrives without the components that would contain these gases, which will have already been released to the atmosphere.