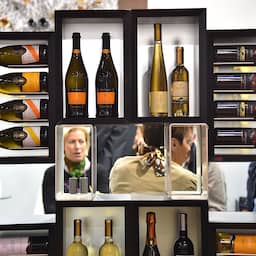 ---
A Romanian Dutchman has been jailed for 4.5 years in Spain after he and his girlfriend stole dozens of very expensive bottles of wine. One of the bottles was a unique example from the early nineteenth century, with an estimated value of 350,000 euros.
All bottles of wine were collectively worth about $ 1.7 million, or 1.6 million euros.
At the end of 2021, the 47-year-old Romanian Dutchman and his 29-year-old Mexican partner enjoyed a 14-course dinner in the hotel's luxury restaurant. After the time, the two were given a tour of the wine cellar, where their eyes fell on the expensive bottles of wine they had intended.
The duo had traveled to Spain prepared. The woman ordered a salad and a dessert for the room in succession that night. In doing so, she distracted the last employees who were working at night.
During the first distraction, the Romanian Dutchman stole a card that allowed him to access the wine cellar. During the second diversion, he entered the wine cellar and crammed 45 bottles of wine into three bags. The two had already put towels in the bags in advance so that the glass would not ring during the escape.
That same morning, the 29-year-old Mexican and the 47-year-old Romanian Dutchman left the hotel. The two managed to evade justice for nine months before they were arrested on the border between Montenegro and Croatia.
The bottles are still missing without a trace. The two must pay the hotel and restaurant more than 750,000 euros in compensation.