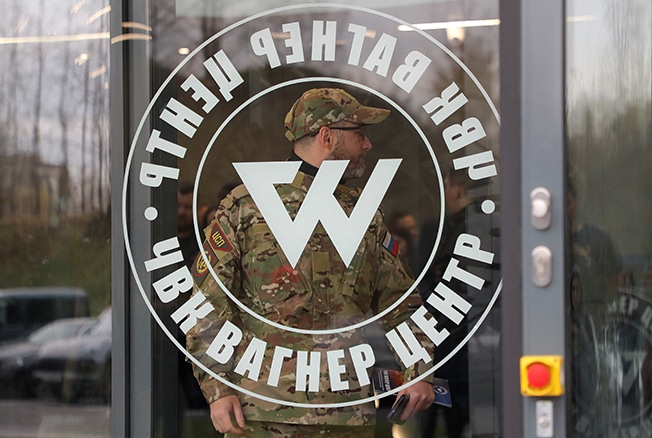 The founder of Russia's Wagner mercenary force Yevgeny Prigozhin said on Monday that his representative had been denied access to the headquarters of Russia's "special military operation" in Ukraine after Prigozhin complained about a lack of ammunition.
Prigozhin had previously said that his troops fighting to seize the Ukrainian city of Bakhmut were being deprived of ammunition and that, if they were forced to retreat, the entire front would collapse.
Prigozhin said via his press service that he had written to the army's top brass, saying his men urgently needed ammunition.
"On March 6, at 8 o'clock in the morning, my representative at the headquarters had his pass cancelled and was denied access to the group's headquarters," Prigozhin said.
"We are continuing to smash the Ukrainian army in Bakhmut," he said.