Sean Hannity laid out the many reasons why Californians are fleeing the state after Gov. Gavin Newsom's leadership has made the state unbearable for people to live in on "Hannity."
GAVIN NEWSOM ROASTED FOR LEAVING CALIFORNIA ON 'PERSONAL TRAVEL' AMID DEVASTATING WINTER STORMS
SEAN HANNITY: It's obvious that Biden does not possess the mental or the physical stamina to be president. Now, that's why his fellow Democrat, Gavin Newsom, is all but measuring the drapes in the Oval Office in spite of what he might be saying publicly. In keeping with tradition, Newsom is looking to fail up just like Biden, Harris and good, old, pothole Pete. 
Now, keep in mind, many years ago, Gavin Newsom's home state of California was one of the best places to live in the country, one of the best places. California is now dying, hemorrhaging population at an alarming rate. This is a very real phenomenon. Hadn't happened in 175 years, and it will have long term serious consequences for that state. In fact, for the first time in history, California is on track to lose population for the third straight year.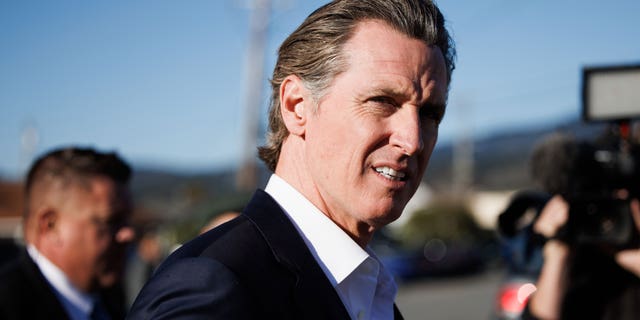 Great job, Gavin. In 2022, California's net migration was -343,000. Now think about that. That's nearly a thousand people a day leaving the state and new people not moving in to replace those that are leaving. 
CLICK HERE TO GET THE FOX NEWS APP
Let's contrast California with Florida. They have a net gain of more than 318,000 people moving into Florida. In other words, Florida is gaining almost a thousand new residents every single day. It's good for their economy. Now, why are people fleeing California and flocking in droves to Florida, for starters?