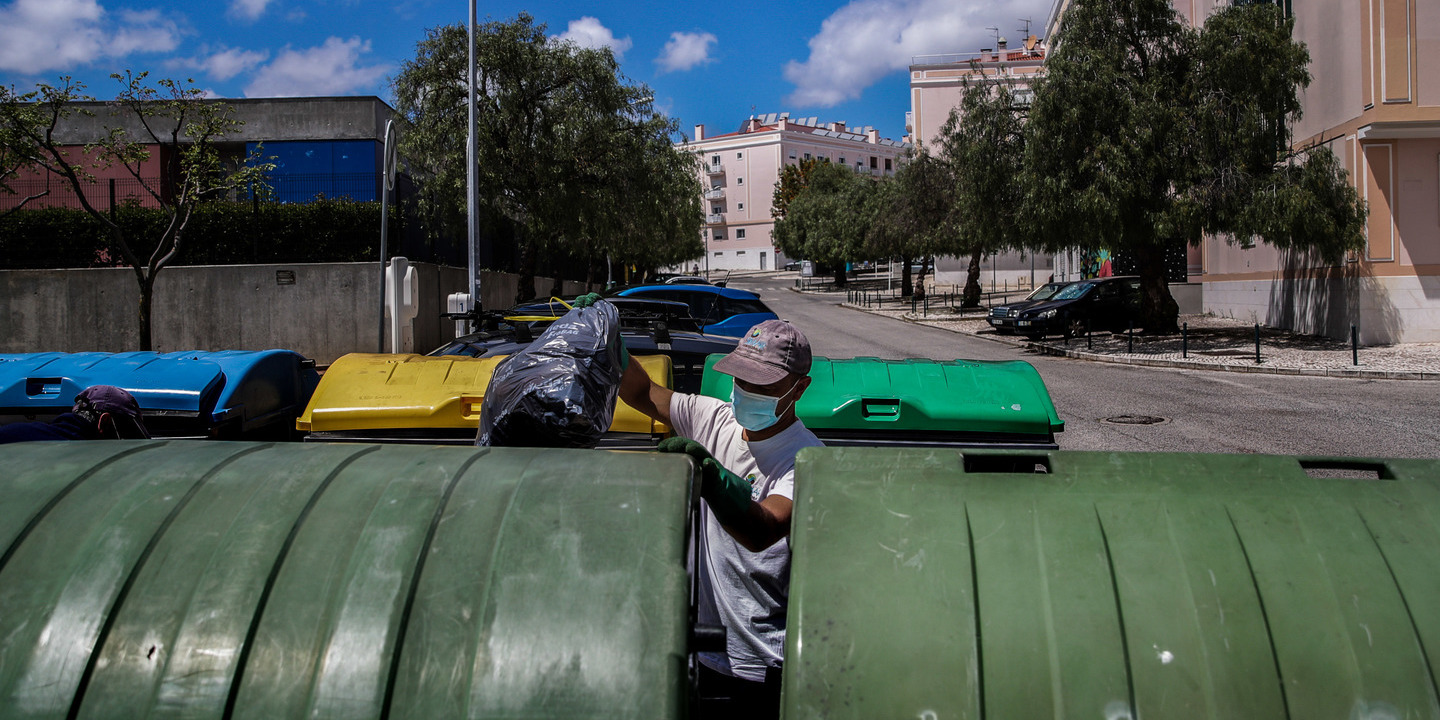 By December 31, 2023, all Portuguese municipalities must implement the selective collection of biowaste so that by January 1, 2024, everything is functional. This is an obligation imposed at European level for all Member States. In Portugal, the directive was transposed through the General Regime for Waste Management.
According to Professor at Instituto Superior Técnico, João Levy, speaking to Jornal Ambiente & Água, "in most municipalities, the collection of biowaste is very late. There are many intentions, ideas, some tests, but the municipalities that have full collection in the whole county are very few".
Ana Silveira, professor at the Faculty of Science and Technology at Universidade Nova de Lisboa, is aware of the problem and even explains why she does not believe that the target will be met: "We will have some municipalities — few — that will approach the targets, especially those that are served by energy recovery plants. Because the problem is the large amount of waste that is going to landfill. The delay in publishing the Strategic Plan for Urban Waste (PERSU) 2030 is delaying the whole process, including compliance of the 2030 goal of preparing for reuse and recycling. After its publication, the municipalities have to prepare the PAPERSU which, once approved, will justify the use of financing. purchase of equipment, etc. to training the population and, finally, separating biowaste", adds Ana Silveira.
According to an analysis made by ZERO – Sustainable Terrestrial System Association, the method proposed by many municipalities remains the same and old-fashioned. In 84 municipalities randomly selected by ZERO, it is concluded that the vast majority are moving in the direction of selective proximity collection through public roads, something that has already been done with the collection of plastic, paper and glass for almost 30 years. If the recycling rate with this method is around 21%, a big difference is not expected for biowaste, according to ZERO.
In this sense, João Levy looks outside of Portugal and places the Payt system among those that are more efficient, that is, the collection of biowaste door-to-door. On the other hand, Ana Silveira avoids generalizing and says that the choice can be different for each municipality, which must know the terrain and its population.
Faced with the question of choosing the best method for each municipality, João Levy and ZERO are in agreement: the factor that is most taken into account is the economic one: "Door-to-door investment implies costs equal to or up to 20% higher, compared to collection on public roads. But it brings obvious environmental advantages", said ZERO to Jornal Água & Ambiente.
For Ana Silveira, in relation to costs, she defends that the "Regulatory Entity of Water and Waste Services (ERSAR) recommends that the high tariff for biowaste be null. selective and valorization of biowaste should be an incentive for its implementation and contribute to the financial balance associated with this new service".