The Spaniard, Manuel Alejandro, wrote a song popularized by José José, El amor acaba.
"Because the most divine caress becomes routine… love ends"his lyrics have crossed generations, and today more than ever, with the immediacy with which he lives, he adapts even more.
The happy endings that Disney or soap operas have shown are being forgotten.
Custom?, The pandemic?, Ease of meeting people thanks to multiple applications?, or That desire for freedom that is increasingly deepening in people, especially women?; reasons, there are many, but the truth is that yes, love ends.
In Mexico alone, last year the divorce rate increased by 60 percent, according to INEGI, and these statistics now include Erik Rubín and Andrea Legarreta, who surprised the public a few weeks ago by announcing their separation.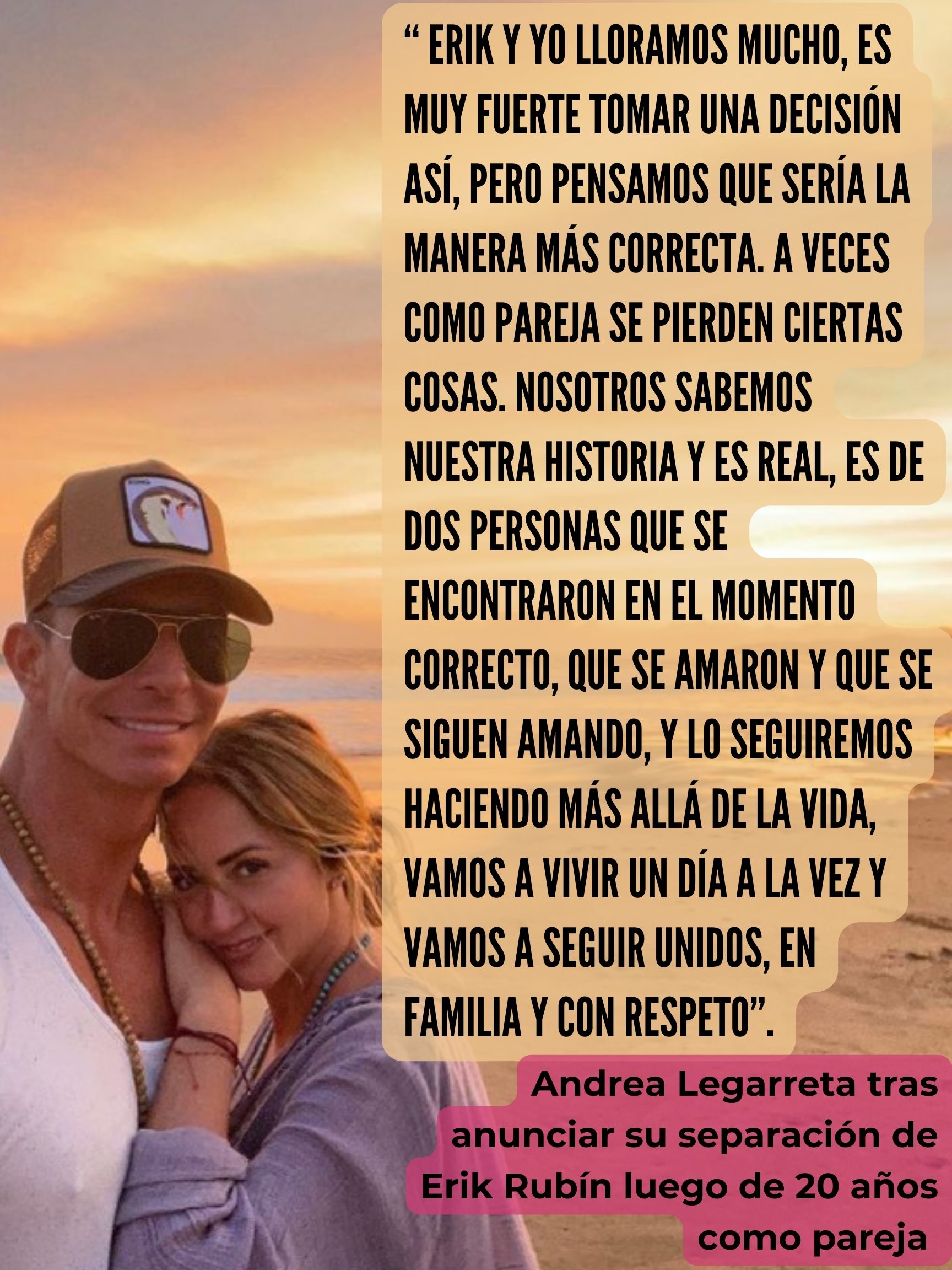 Through a statement shared on the social networks of both, they made their decision to end known to their public, but they have no plans to divorce, until now.
"We have decided to share something very personal… A decision that has not been easy and that we made more than 5 months ago and we want to share it with those who have accompanied us throughout our lives, in our careers, in our personal history, as a couple and familiar…"begins the text with which the list of celebrities concludes.
"Couples fell in love and joined longing for a 'for life'… We are very lucky and blessed to have found each other and make a beautiful life together and live wonderful moments! We have grown, learned a lot and overcome very hard times! And most valuable of all, is that we form a beautiful family, much better than we dream of with our daughters Mía and Nina, who are our greatest treasures", expresses the letter
They ended their relationship on good terms, as did Lucero and Mijares, who are now on tour together and came to Torreón last year.
Despite "finishing" well, Erik, Andrea and even "Celery" Quijano have had to deal with very harsh comments posted on the networks towards them, and it is that the gossip spread that the member of Kabah had been the third in discord, since in the shows of the 90's Pop Tour there are moments in which it seems that they kiss, something that they already denied.
It seems that the lack of love continues to affect the Hoy program, since Tania Rincón also announced in a statement that her relationship with Daniel Pérez disappeared.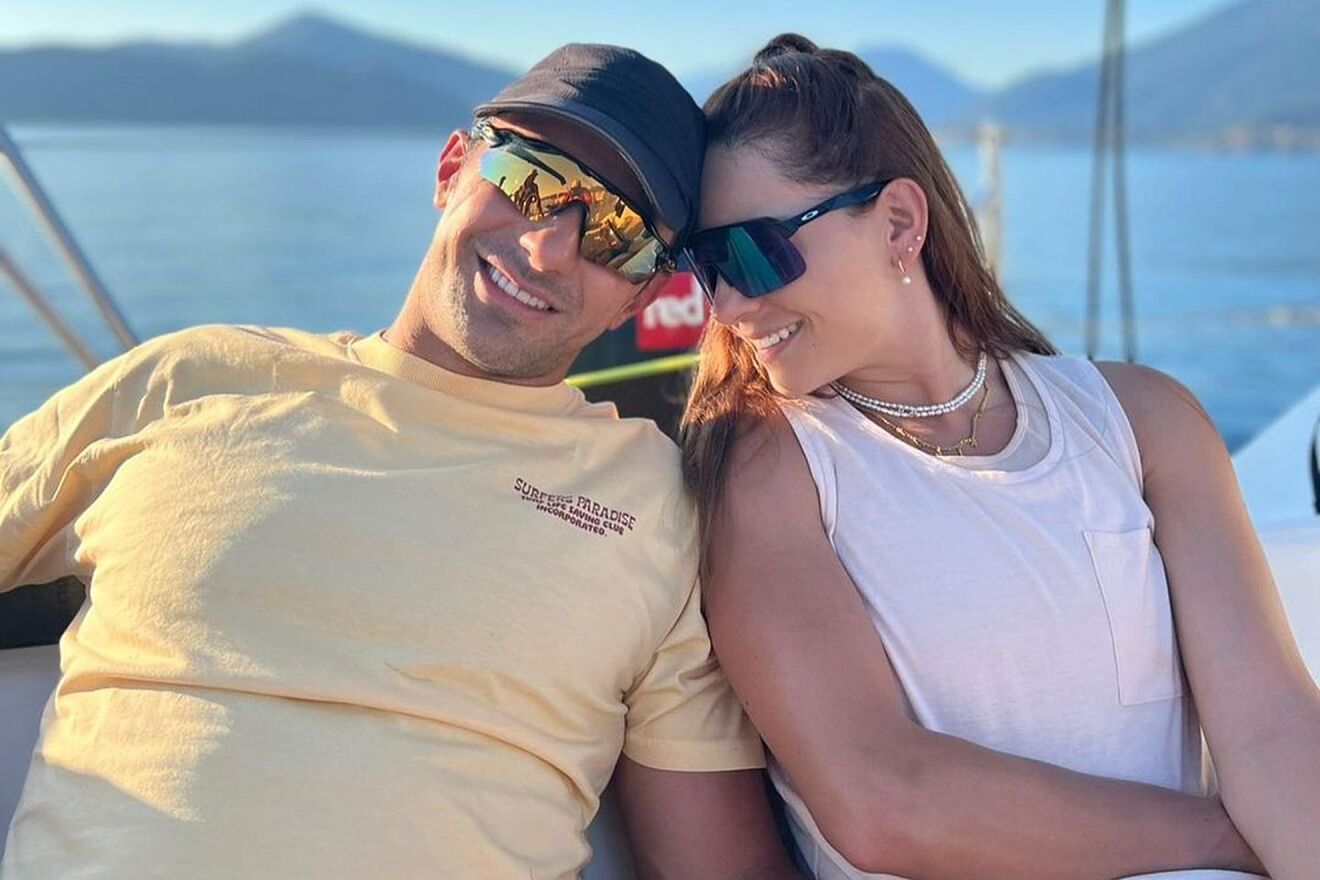 Through a message that they accompanied with a family photo in which they and the two children they have in common appear, the ex-partner thanked those who accompany them in this moment of transition.
"Our networks have always been our ally to tell them about the news or what happens in our day to day. Today we want to share that Dani and I decided to separate since last January and end our relationship as a couple. We made this decision from our deep love and understanding that we will always have each other. We have and will continue to form a beautiful family. We appreciate the love and support of our family and friends in this moment of transition"it reads.
Shakira and Gerard Piqué love also escaped their hearts after several years of relationship. The Spaniard was unfaithful to her with her now partner, Clara Chía.
The native of Barranquilla has dedicated some songs to him such as Monotonía, the tiradera with BZRP Music Sessions #53 and TQG, next to Karol G.
In an interview with Enrique Acevedo, Shakira accepted that she always depended on a man to be happy, but now the story is different.
"(…) when a woman has to face the ravages of life she comes out stronger and when she comes out stronger it is because she has learned to know her own weaknesses, to accept her vulnerability and to express what she feels, that pain, because they say that the opposite of depression is expression"Shakira said.
Aislinn Derbez and Mauricio Ochman had a fascinating relationship. His fans were happy seeing the photos or videos that they uploaded together on their networks, but everything changed.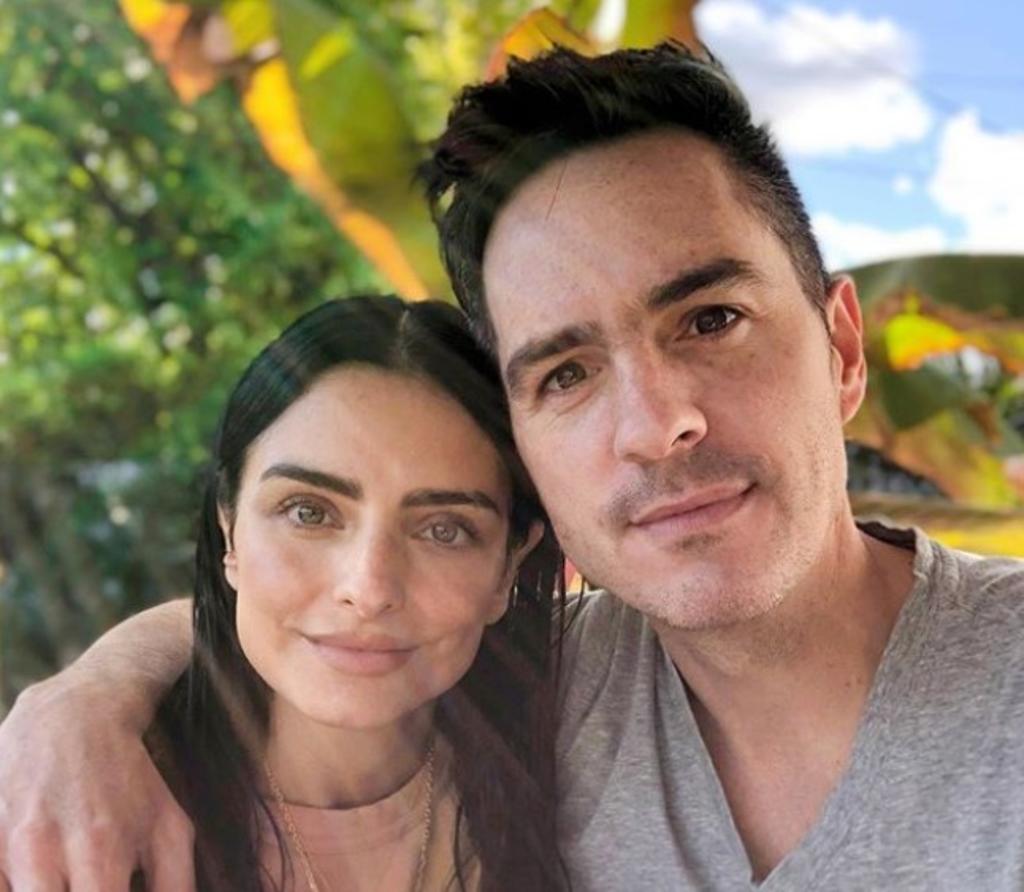 On May 28, 2016, the actors got married through a wedding in Tepoztlán that gave a lot to talk about; In March 2020 they said goodbye, but not completely, since their daughter Kailani keeps them together, although now as friends.
Rebeca Jonnes and Alejandro Camacho formed another of the consolidated couples of the show. After 26 years of marriage, they announced their separation.
For years, neither of them spoke in depth about why they said goodbye. In an interview on the Mojoe program it was where Rebecca first gave details of her divorce.
"If you are no longer well in a situation, you do not have to stay there to please the public, which is what happened to me. It is that we were the perfect couple almost, almost, but nobody knows what happened behind the doors. .. It's very simple, you're happy until you stop being happy and then you get divorced, it's something that few women dare to do in this country."
Humberto Zurita and Christian Bach had a pretty good relationship until she passed away. The lagoon man was in mourning for many years and is just rebuilding his life with Stephanie Salas, without neglecting his children, Emiliano and Sebastián.
STAY TOGETHER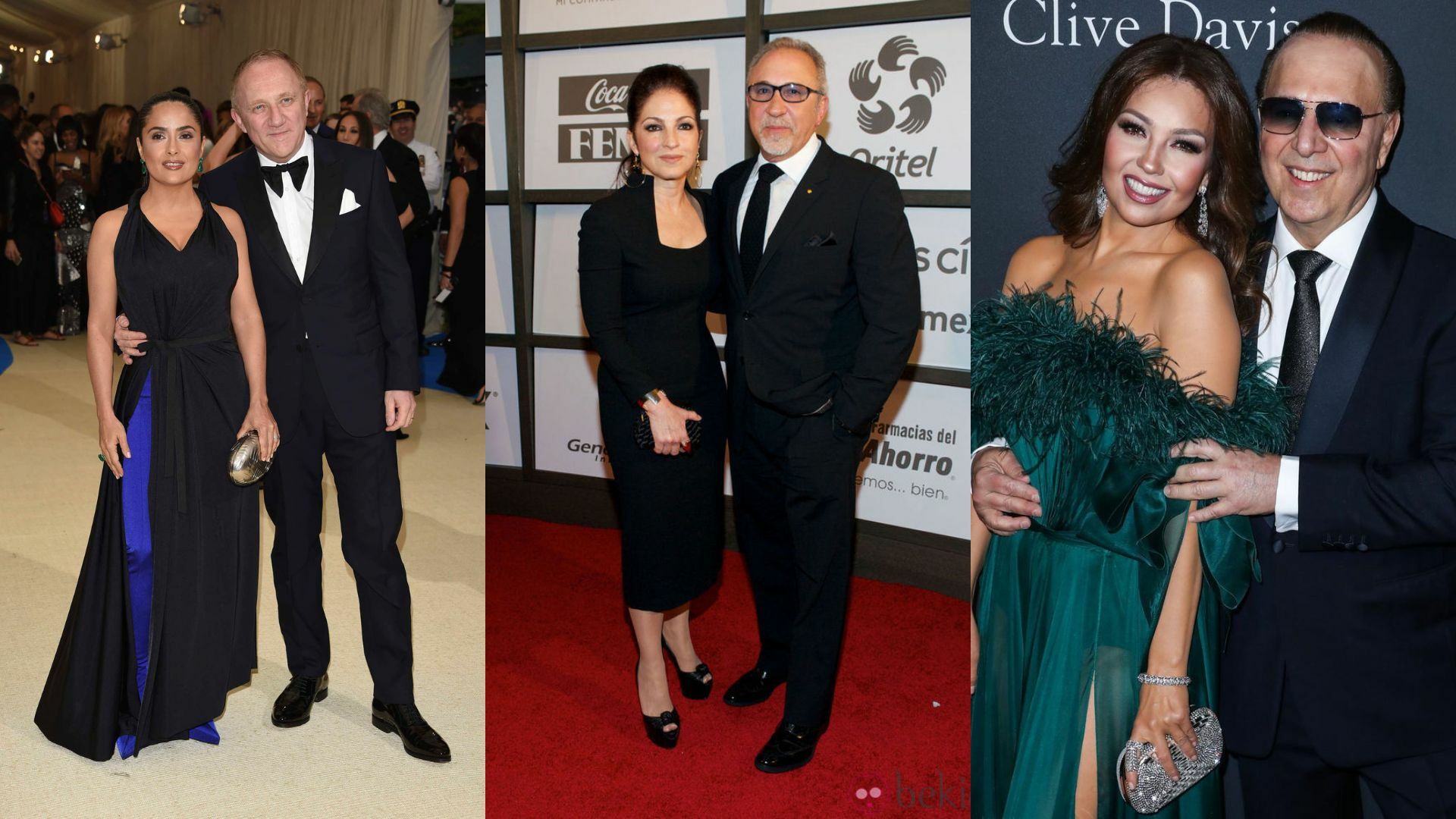 On the other side of the scale, there are couples from the middle of the show who are still together. Gloria and Emilio Estefan were married on September 2, 1978. They have two children, Nayib and EmilyMarie. They currently live in Miami.
The exTimbiriche, Bibi Gaytán and Eduardo Capetillo are still together. They have raised a successful family.
Meanwhile, Thalía also continues with the businessman Tommy Mottola, but it recently came to light that he had possibly been unfaithful.
Salma Hayek and François-Henri Pinault still maintain their romance, like Eugenio Derbez and Alessandra Rosaldo.