Starting next week, shop windows in Spain will no longer be allowed to be illuminated after 10 p.m. A savings plan that hits hard on some.
Dark Madrid
Starting next week, shop windows in Spain will no longer be allowed to be illuminated after 10 p.m. A savings plan that hits hard on some.
By Martin Dahms
"Europe needs our help," says Spanish Environment Minister Teresa Ribera. "Now is the time to show solidarity." On Monday she presented a plan with immediate measures to save energy, which should be an expression of this solidarity with countries in gas need. Among other things, from next week shops will be obliged to switch off the lighting in their shop windows after 10 p.m. This is a strong intrusion into Spanish customs.
---
---
The protest was not long in coming. "Madrid will not be shut down," tweeted Madrid regional president Isabel Díaz Ayuso, who has a good – some say populist – grasp of what matters to her voters. "This creates insecurity and frightens tourism and consumption. That creates darkness, poverty, sadness." For all these reasons, the politician promises to become this one Part of the power plan not implemented in Madrid. Which is a legal nonsense. But Ayuso is always willing to risk conflict with the national government.
Better to freeze than stand in the dark
Like New York, Madrid is a city that never sleeps. Madrid is a safe city and also a city where you feel safe precisely because it is so brightly lit. Spaniards visiting Germany immediately notice the difference: German cities are a bit scary for them. And in the center of Madrid, lighting also includes the shop windows of the big shops. Leaving those storefronts in the dark is as drastic on Madrid as turning off the neon signs in Times Square would be on New York. In addition, no public buildings should be illuminated in the Spanish capital after 10 p.m. unless they are still open to the public.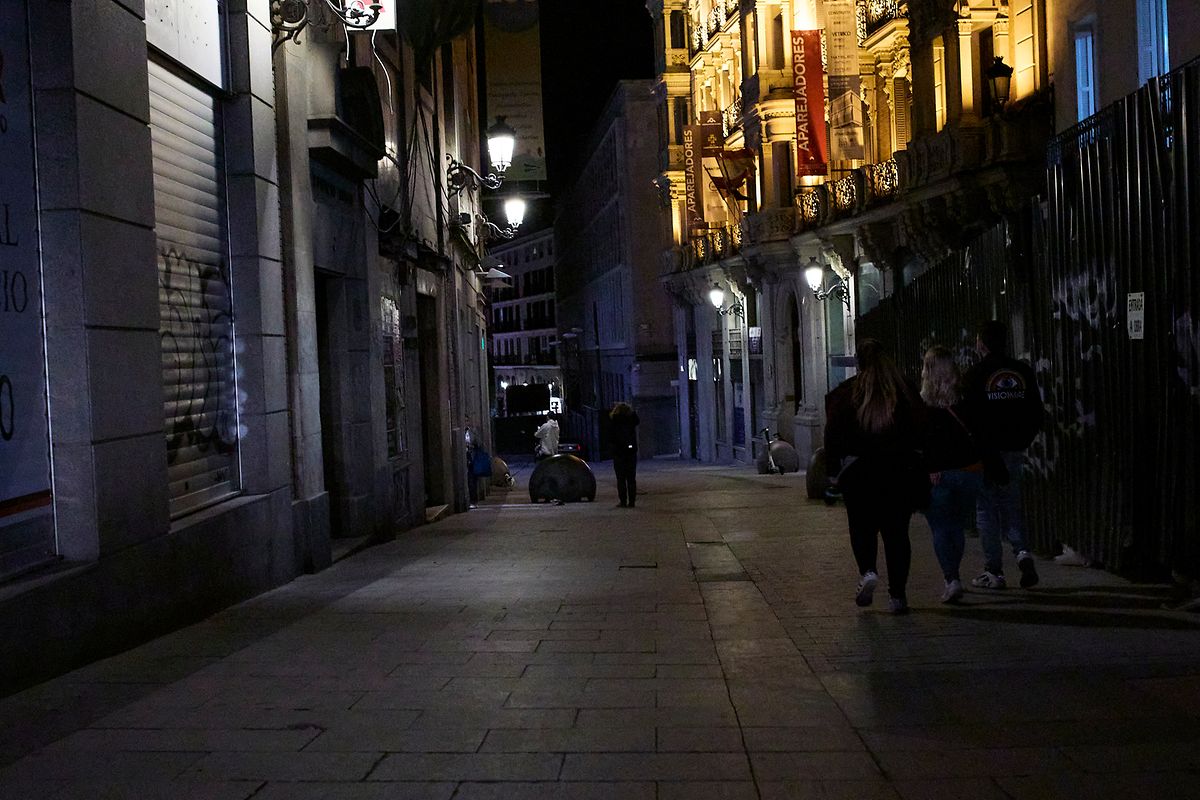 Turning down the lights in Madrid creates "darkness, poverty and sadness," says Madrid Regional President Isabel Díaz Ayuso.
Photo: Jesus Hellin/dpa
There are good reasons for Saving energy in Spainthe gas war with Russia is not one of them. Spain only gets around ten percent of its gas from Russia. And that would be easy to replace because there are six regasification plants on the Spanish coast that can accept liquid gas from all over the world. The fact that the Spaniards are now ready to freeze because the heating in Germany has failed is an expression of solidarity. This is not just metaphorically speaking: in winter, public buildings, offices and shops should be heated to a maximum of 19 degrees and in summer the temperature should not drop below 27 degrees. This works out. There are no protests about this.
One more thing: Air-conditioned shops must have automatically closing doors installed by the end of September. No problem for the big ones. But it will be expensive for the little ones. Reason for a last tweet Ayusos: "And who pays for it?"
follow us on Facebook, Twitter and Instagram and Subscribe to our newsletter.
In today's fast-paced world, there is a great need for reliable information. Facts, not rumours, accessible and clearly stated. Our journalists keep you up to date on the latest news, ask policy makers critical questions and provide you with relevant background stories.
As a subscriber, you have full access to all of our articles, analysis and videos. Choose the offer that suits you now.
---